The silent war – by Midhat Zaidi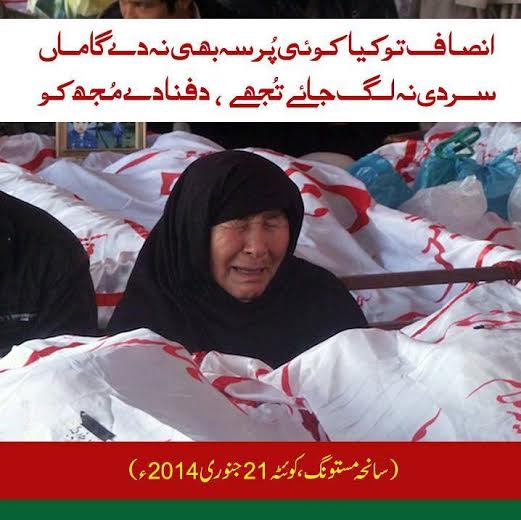 She leaned on to him, the way an old mother would on to the shoulder of her grown up son. He is such a handsome young chap, many young ladies from the community wanted to become her 'baho'(Daughter in law), and she felt proud when they came over to the house bringing little titbits and dishes they claimed to have cooked.
A mother's love is queer in some ways. She holds her children close to herself, helps them grow up from the time she sees the little 'dot' on the ultrasound machine, enduring the pains of pregnancy and labour, caring for the infant who could not move a limb without her help, till the time they become young adults and refuse to take her advice. She treasures each moment of seeing them become independent young men and women, who struggle to succeed in their lives. In our society mothers start looking for marriage prospects as soon as the child has crossed 20, but when the time comes for them to tie the knot; she does allow it only grudgingly. She had the same thoughts when she realized the time had come for her to surrender her first-born to another woman.
For now she thought back on each moment, she had carefully stored away into her memory. The joy of holding him in her hands the very first time or that of hearing him speak the first word, 'Amma'. She had been young when she had married her husband, who rested close by. Not quite 18, she was married off, as was the norm in their family. Her husband had turned out to be supportive, the in-laws too, other than the some-times hostile behaviour of her 'saas' (mother-in-law), but she too had become a close consort over the last 25 years. She now sat near to her, drenched in pretty much the same emotions as her daughter in law.
Her son, he had turned out to be the most responsible and caring among his siblings. May be it came from being eldest, but he started acting like a grown up too soon. She also had two daughters and 2 other sons, young and mischievous, as teenagers would be. However, he had shown to be more mature in his acts and conduct. An average student, but he struggled to maintain good enough grades that had helped him in graduating with a B.Com two years ago and gotten him a job at the bank. She remembered when he brought his first salary back and enthusiastically handed it all over to her.
"Amma, this is all for you, use it for the house or buy things for Amna's dowry" he said, "I know you have been keeping away stuff in the luggage trunk since she did her Matric".
It wasn't a big amount, only 20 thousand rupees, but the happiness and pride she had experienced was unaccountable.
Last year she had arranged for his marriage to a girl whose mother she had known since her own childhood, a few months after she had married her elder daughter Amna. She had chosen her daughter in law wisely, an educated young girl who taught at the elementary school in their community. She sometimes acted a little too independent for her taste, but she let it go, thinking her own daughters must act in the same manner too some times.
This winter, they had planned for a much awaited trip, to the lands beyond the border, but for which every Shi'ite Muslim in the world dreams of visiting. Finally they could take the journey, it was unaffordable to buy an air ticket, but the Iran border was nearby and they could visit the shrines there, cross into Iraq and visit Karbala. It was the most exhilarating and enlightening experience for her, to visit the Imam she had loved all her life and taught her children to love. An experience that no words can ever define and being accompanied by her husband, 2 sons and her 5month pregnant daughter-in-law, had made it all the more cherish-able.
Now they all lay side by side, her husband, son, daughter-in-law and their unborn child, as the day wound its way into night and then day again, she wondered why she had been left alive. One of her sons struggled for his life at the CMH in Quetta. Her mother in law sat by her side, the frail old woman who had received her into a strong embrace when she returned home after losing everything. She leaned on to her son's burial char-poi, as the old woman beside her looked ruefully at her own son. Clad in black they sat together, devoid of care for the cold or what lay ahead. They mourned, for those who they had lost, and for those who lived, as no one knew how long they would stay alive, because that is what being a Shia meant in Pakistan.
Comments
comments