Imran Khan's pro-Taliban party PTI attacks security measures for protecting Benazir Bhutto's children from terrorist attacks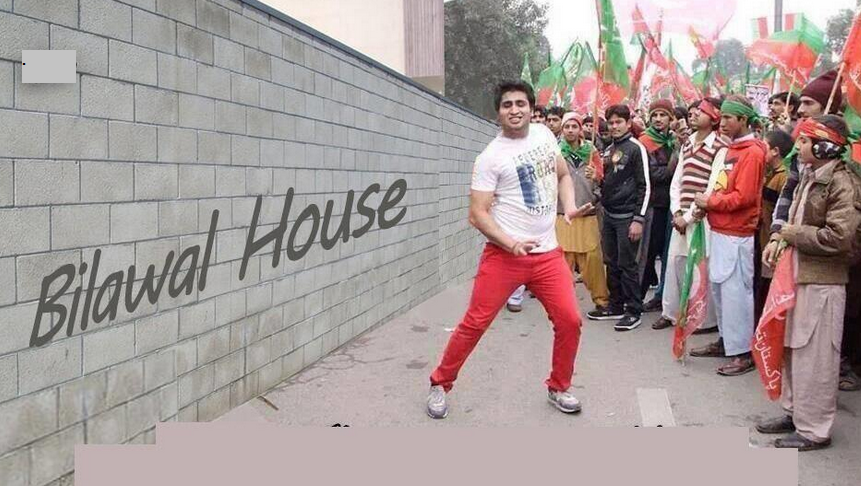 Author: Sibtain Afridi
On 27th December 2013, in his address to hundreds of thousands of PPP activists and leaders, PPP's Chairman Bilawal Bhutto Zardari called out the duplicitous and hypocritical stance against the cancer of extremism that is being taken by Imran Khan's PTI and the Sharif Brother's PML N. In the footsteps of his brave mother, Bilawal specifically called out the Taliban apologist stance of Imran Khan's PTI – a political party which has deliberately misled Pakistan's confused and brainwashed upper-middle class urbanites on the dangers of extremist violence.
Unable to respond to the pointed concerns of PPP's leader, PTI reacted the only way it knows how to – by exposing itself further as the political front for the Taliban. Prominent PTI leader and MNA, Dr. Arif Alvi incited PTI activists on social media to tear down a wall erected as a security measure outside Bilawal's residence in Karachi. While there is a pending court order against the wall, Arif Alvi's incitement clearly falls under vandalism as he is not a court appointed authority. Neither are he or PTI consistent about the law itself.
Given Dr. Alvi's decades long Jamaat-e-Islami background and his current affiliation with Pro Taliban PTI, it is not surprising to see the selective and vigilante reaction to Chairman Bilawal's welcome speech against the Taliban. As pointed out by independent political activist, Jibran Nasir, Dr. Alvi himself is constructing a dental clinic in a residential area that clearly violates the regulations of the municipality of Clifton.
http://tribune.com.pk/story/651867/twitter-feud-awab-alvi-vs-jibran-nasir/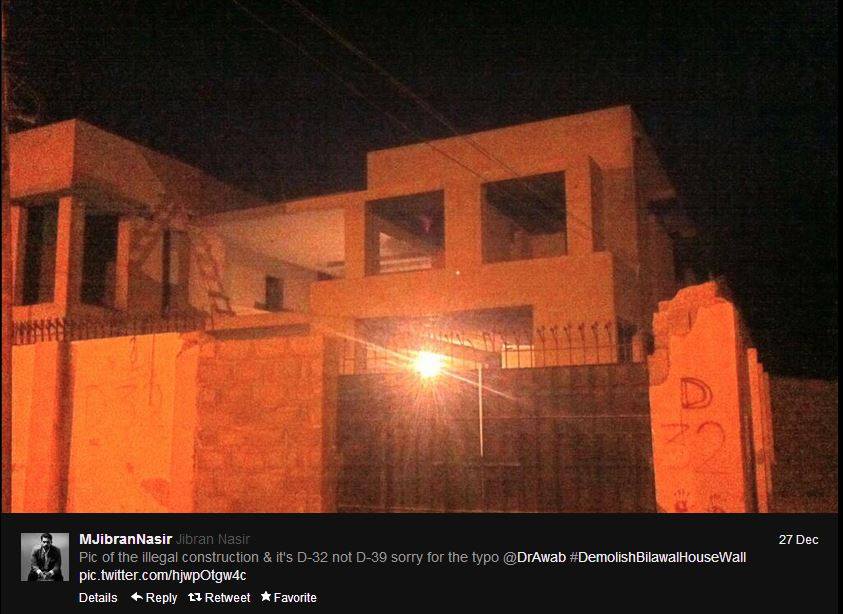 This incitement to violence and destruction by the PTI has already lead to violence. It is a sad reflection of Pakistan's urban upper-middle class youth who are zealous PTI supporters that they condone such behavior.
Instead of introspection on its vile Taliban apologist stance, PTI has reverted to its closet Jamaati inclinations. More dangerously it seems to be working in coordination with its Taliban allies in attacking security walls and barriers that were put in place to protect Bilawal who at present is clearly Pakistan's most vocal anti-Taliban leader.
As a PPP supporter, I am not only worried about the dark motives of the PTI. I am also worried about my leader's safety from the opportunistic advisors within his cabinet – especially people like Sherry Rahman, a known civil society opportunist with a track record of betraying PPP at the most crucial junctures. One should not forget her betrayal of PPP in 2009 when she ditched President Zardari in favour of her compromised civil society friends and pro Taliban media contacts for the restoration of the infamous pro-Taliban Islamist judge, Iftikhar Chaudhry.
The best resolution to this whole issue was offered by none other than PPP Chairman Bilawal Bhutto Zardari when he tweeted:
"If Buzdil Khan, Nawaz Sharif and JI find the courage to say 1/2 of wht I said vs. TTP yesterday, I will tear down Bilawal House wall myself" (December 28th, 2013)
One could not have put it better than Bilawal has done in this tweet. PTI is best advised to re-focus itself on doing a better job of protecting Polio workers from the wrath of their (PTI's) own allies, the Taliban. Unfortunately, Buzdil Khan (Imran Khan) is too cowardly to even name the Taliban in this instance, let alone condemn them.
**********************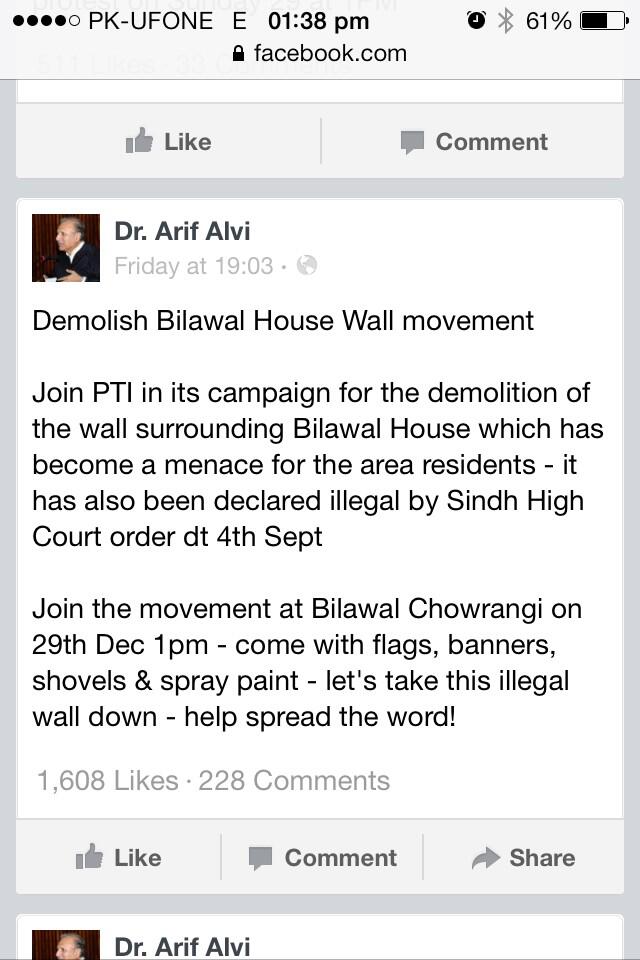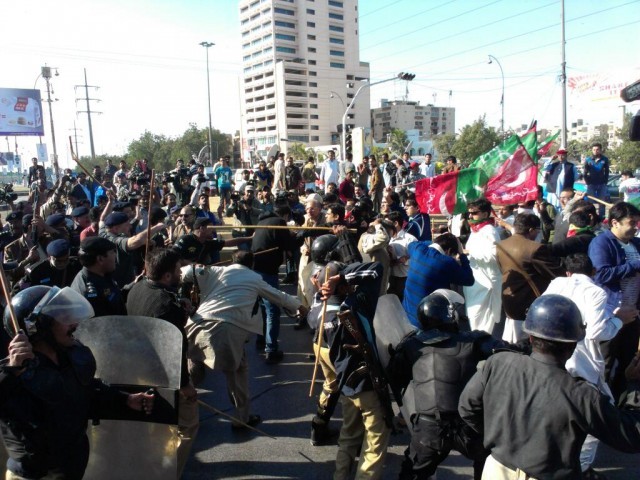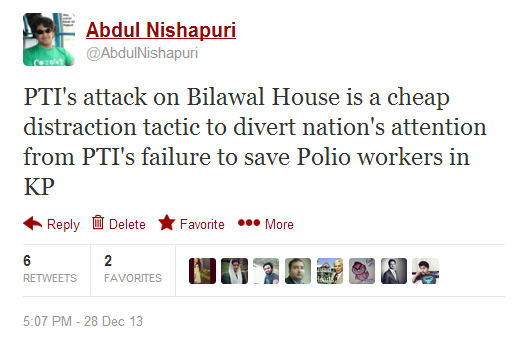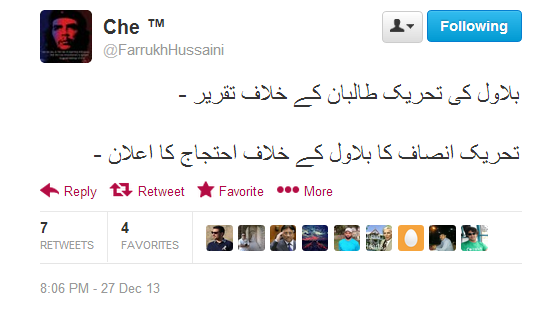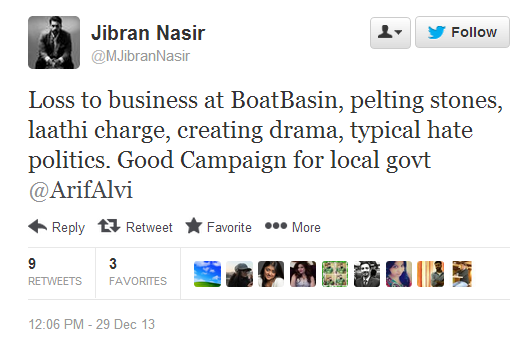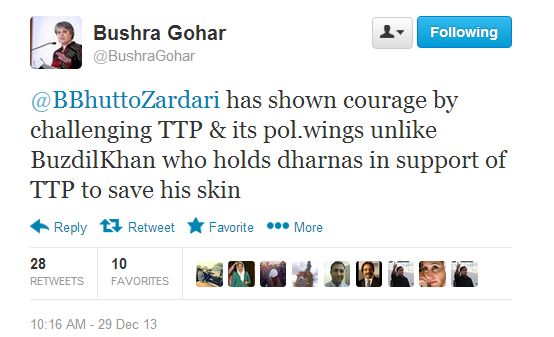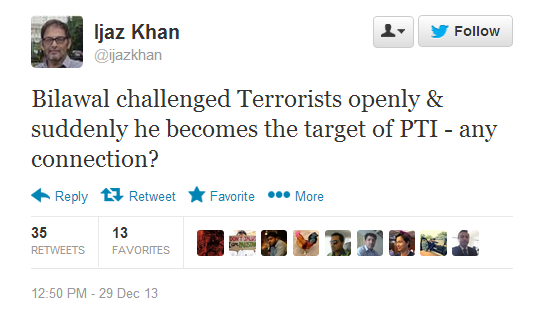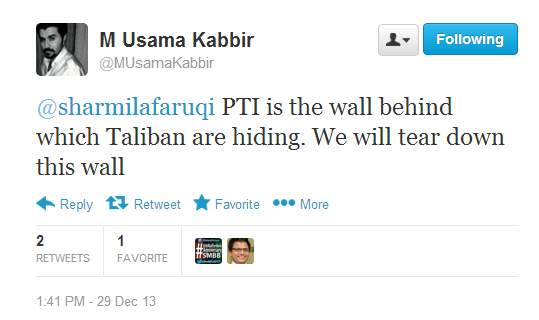 Comments
comments