KPK Right to Services Bill – by Awab Alvi
Today PTI will unveil KPK Right to Services Bill which will make all government officials to be legally bound to dispose of services, requests and all the matters of citizens including issuance of certificates, licenses, permits and other services within a stipulated time period. OTHERWISE heavy fines will levied on the concerned officers which they will pay from their pockets.
Right to Services Bill announcement ad by KPK Govt
Do take special note since this ad is being published using public tax payers money hence there is NO mention of any political party or the image of any leader or even the Chief Minister of the province.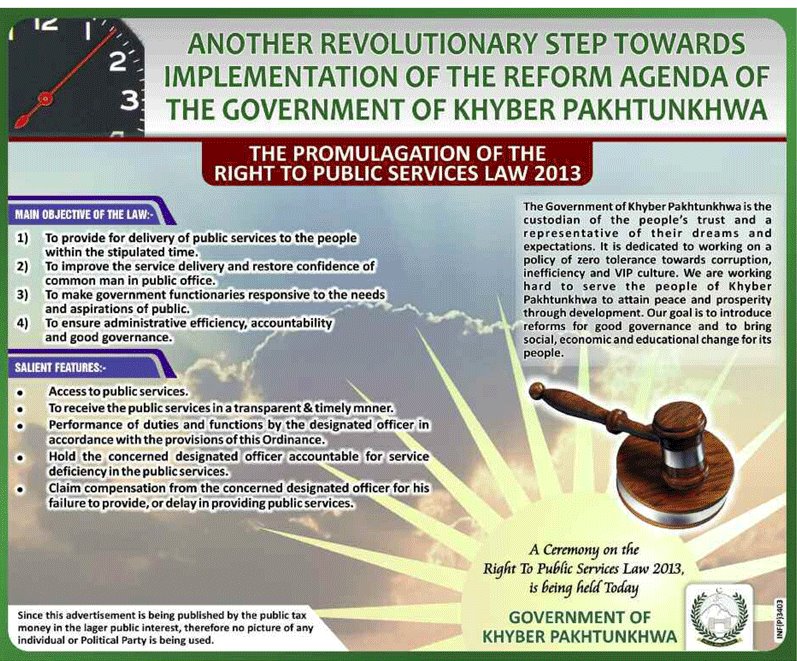 Comments
comments