Minority MPAs demand withdrawal of LG ordinance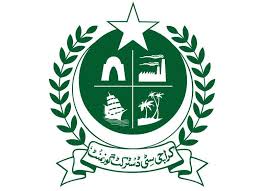 Thursday, December 19, 2013
KARACHI: Over half a dozen minority lawmakers of Sindh Assembly on Wednesday demanded provincial government to immediately withdraw amendment in Sindh People's Local Government Act 2013 through third amendment ordinance, promulgated by Sindh Governor Dr Ishratul Ibad.
There are nine minority lawmakers in the assembly, which represent the Muttahida Qaumi Movement (MQM), Pakistan Muslim League-Functional (PML-F) and Pakistan People's Party (PPP).
The minority members have objection on the clause in third ordinance, which states that the panel of the Union Council comprising of nine members including a reserved seat for minorities, should be considered complete without a contestant on minority seat.
PPP lawmaker Khatu Mal Jeewan on contact said every union council of the province had minority representation, and therefore their exclusion from the panel was an injustice.
He said the PPP would provide every chance to minorities to represent their communities. "Minorities comprise 55 percent population in Tharparkar and Umerkot, and the PPP has decided to give tickets to minorities on general seats as well."
Arif Masih Bhatti, who represents the MQM in the assembly, said that as per teachings of Quaid-e-Azam Mohammad Ali Jinnah, his party considers every citizen of the country on equal basis. "Minority people have only one reserve seat in the panel to represent them, but now the government has taken away this opportunity from them to represent their communities at lower level."
Our party has rejected this ordinance and we would continue our struggle for providing equal opportunities to every citizen of this country, he said.
Nand Kumar, PML-F's minority lawmaker, demanded the government to immediately withdraw the third amendment and said the minorities had always been deprived of their rights by the province's ruling class.
He said any attempt to sideline minorities in the local bodies' elections would be disastrous for the rulers. "I will raise this issue in the assembly on behalf of all minorities in the forthcoming session," he said. agencies
http://www.dailytimes.com.pk/default.asp?page=2013\12\19\story_19-12-2013_pg7_9
Comments
comments