Pakistani Christian selected for Canadian National Cricket Team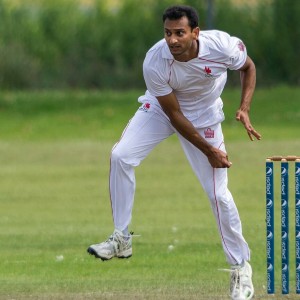 Cecil Pervez Khan recorded his name in the history of Cricket Canada by becoming the first ever Pakistani Christan to play for team Canada in the international cricket matches after his good spell of bowling and batting on his debut helped team Canada defeated team Netherlands. Cecil will forever be a part of the Canadian cricket folklore for his outing of establishing Netherlands batsmen Clark and Szwarczynski which triggered a collapse of eight of players out for 32 runs.
After his good performance, Cecil said, "Its a dream come true, that's what it is to me. Forever I have dreamed of playing test cricket for Canada and for my debut to start the way it has, I am very happy."
At present Cecil will be part of the national team going to New Zealand for the world cup qualifier within three weeks. Pakistani Christians have proven their talents whenever given the opportunity. It's time Pakistan valued its citizens. I wish Cecil all the best in his future endeavors making Pakistanis all around the world proud.
Comments
comments