Pakistan: Bail denied to Ahmadi doctor caught reading the Holy Qur'an
---
… [T]he magistrate hearing the bail application dismissed it while there was a heavy presence of mullahs at the court premises.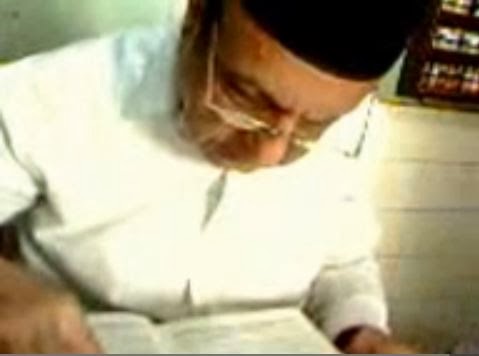 A bail application was denied today for the 72 years old Ahmadi doctor who has been languishing in a Pakistani jail since Monday, November 25th.
Dr Masood Ahmad, a British national, was arrested in Old Anarkali area of Lahore on blasphemy allegations for having read the translation of a verse from the Qur'an, the Muslim Holy Book.
The Defendant was later charged with the Ahmadi-specific portion of the Blasphemy Law – section 298-C of the Pakistan Penal Code – when an enraged mob showed up at the police station demanding charging Dr Masood for 'posing as a Muslim.'
The mullahs presented a secretly recorded video as an evidence of the 'crime' showing Dr Masood referring to a Quranic verse while reading aloud its Urdu translation.

The local police accepted the video tape into evidence and later raided the defendant's clinic for additional 'objectionable materials.'
According to a Twitter post by the Ahmadiyya spokesperson in Pakistan, Mr Saleem-ud Din, 'the magistrate hearing the bail application dismissed it while there was a heavy presence of mullahs at the court premises.'
According to the laws of Pakistan it is a criminal act for an Ahmadi to read the Holy Qur'ān or act in a manner that may project the Ahmadī as 'posing as a Muslim.'
Source: Ahmadiyya Times
Comments
comments