Anti-Shia fever in the wake of Rawalpindi Ashura violence resembles the situation in Germany during the Third Reich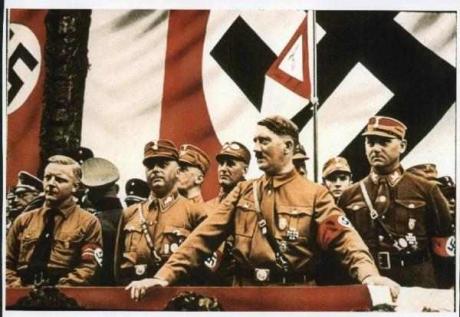 A friend just likened the anti-Shia fever being generated in the wake of the Rawalpindi Ashura violence, to the situation in Germany during the Third Reich, when the houses of the Jews were marked and individuals kidnapped and killed. Well, he may not be far off the mark.
Looking at all the rabidly anti-Shia outfits — Sipah-e-Sahaba, Lashkar-e-Jhangvi and that huge dump of filth called Difa-e-Pakistan Council — on the loose all over, what my friend fears looks reasonably close by.
And also look at the over-enthusiastic support they get on TV channels and in the Urdu Press, as well as highly placed government functionaries like Rana Sanaullah. They all seem to be tearing their hearts out in grief over the destruction of the SSP (Takfiri Deobandi) Madressah-Mosque and never even allude to the destruction of the nearby Imam Bargahs. And, finally, no one seem to ask the all important question: how come an outlawed sectarian outfit like the SSP, under its thinly veiled mask of ASWJ, is allowed to stage rallies, openly preaching sectarian hatred.
Author: Saleem Asmi
Source: fb
Comments
comments