An analysis of Jang Group's response to Mubasher Lucman's allegations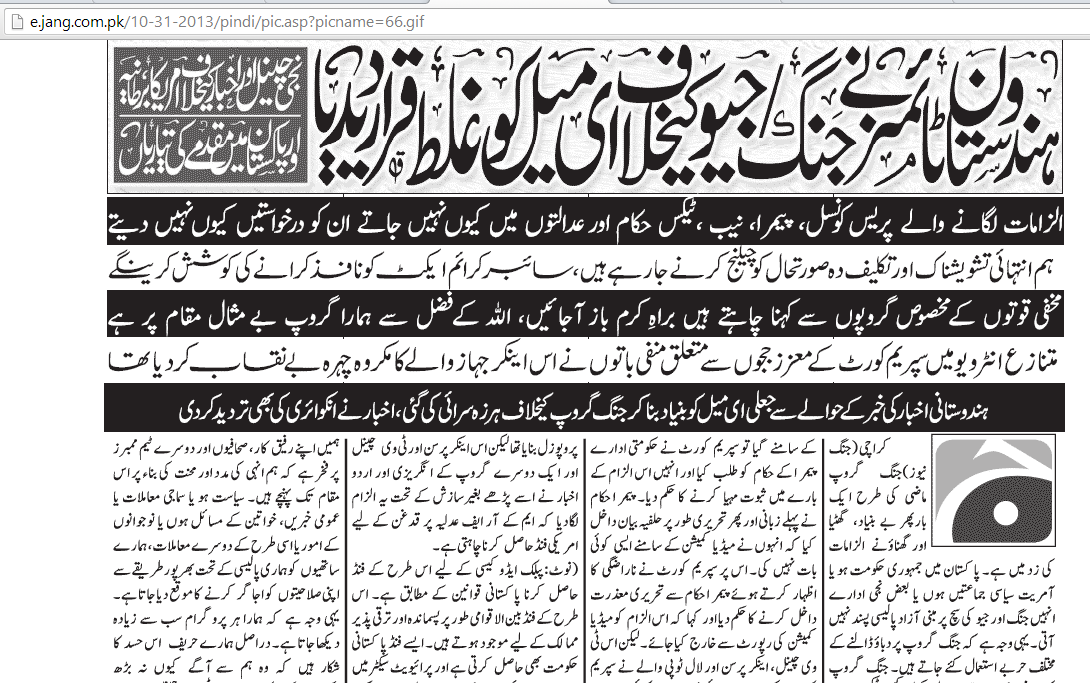 Jang Group has offered an an extremely delayed and feeble reponse to major allegations made against Mir Shakeel-ur-Rahman and the Jang Media Group over the course of last few days. Instead of offering a substantive response in the shape of an apology or some other credible evidence, Jang Group has come back with allegations and counter allegations on Mubashar Lucman and Mahmood Shaam (senior journalist and former senior editor of Jang Group) without naming them, Aqeel Karim Dhedhi, Mohammad Ali, ARY Group and Sultan Ali Lakhani (of Express Media Group).
Some of the key points from the Jang Group's response are given below:
· Jang Group claims that Aqeel Karim Dhedhi (AKD) is a defaulter of PTA for worth of PKR 1.6 billion and because of which he is on ECL. Has AKD ever questioned that point? May we ask Jang what has this to do with their response! On the other hand, they have been implicating AKD in OGRA Scandal even claiming that there is a reference against him in NAB.
· Jang Group claims that Aqeel Karim Dhedhi and Mohammad Ali have never been a discussion of their programs and maybe on Geo one or two news may have been aired. Both Aqeel Karim Dhedhi and Mohammad Ali have claimed that numerous reports have been published in Jang and The News and not named Geo.
· Jang Group admits without naming the "Muntazim" which one can assume to be MSR, in relation to Jahangir Siddiqui and JS Bank that he said to SECP to do a just inquiry and also listen to the point of view of Azgard Nine Limited. They further mention that JS Bank's purchase of HSBC would have been a profitable investment in Pakistani economy. So it is clear that MSR did speak to SECP which is what both AKD and Mohammad Ali have mentioned as harassment or threats. They also mention that like every where else, the Muntazim raises the voice for people who are hurt unjustly by authorities. Is he a broker or arbiter or what?
· They even involved Anwar Majeed as people who were prompting the license not to be given to JS Bank as JS Bank did not extend some loans to him.
· Claims that conspiracy against them by puppets as they are a credible and serious media house of Pakistan!
· They are also saying that instead of alleging in public, why don't the accusers approach the Press Council, PEMRA, NAB, Tax Authorities and Courts. Surprisingly the same has to be said for the Jang Group that why they don't go to all these authorities with their proofs and why they resort to blackmailing.
· They resort to counter allegations against ARY and Express News Group. They come up with the allegation of "serving guests with wine and women" on Sultan Lakhani. Bring in the relationship of Express Tribune with International Herald Tribune as a Jew owned group. Doesn't Jang publish an Economist Year Ahead kind of publication every year under license from the Economist? The Economist is owned by the Financial Times, whose main shareholders also include Rothschild? Is the Jew question the right approach to bring up?
All in all it seems that Mir Shakeel-ur-Rahman (MSR) has gotten their response drafted from his multifaceted henchmen in his group (Hamid Mir, Najam Sethi, Ansar Abbasi, Beena Sarwar, Shaheen Sehbai etc) and even write "PLEASE BACK OFF" at one place. That goes to show how much the last few days have hurt Mir Shakeel and his political and economic interests!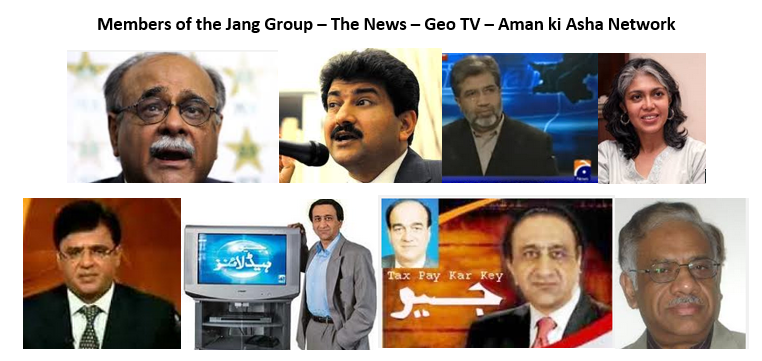 Update: In the meanwhile, Jang Group used its Sethi-Ludhianvi-Agency contacts in Islamabad High Court to restrain Mubasher Lucman from responding to Jang Group's allegations. The Court barred Lucman from using social media too. This shows the level of furstration and Nazi mindset of the Jang Group.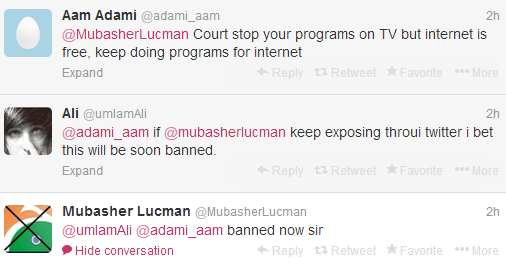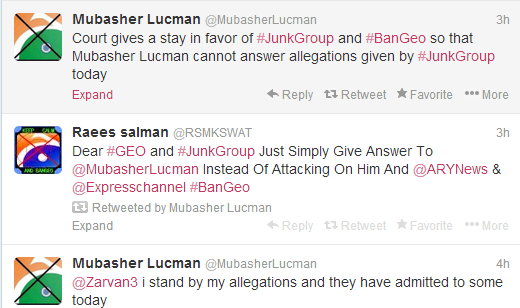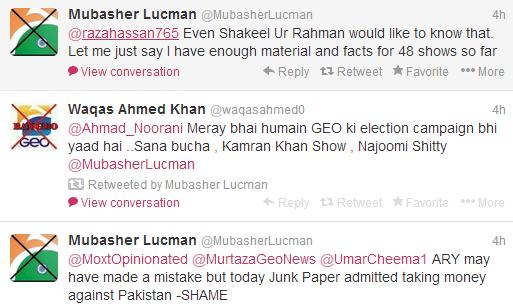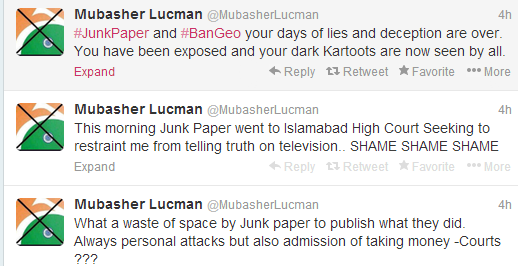 Comments
comments