Education is necessary for the children.Every child has right to get education.It is the basic need right and need of every child.Education enriches lives and is an economic necessity for any developing country. We need to modernise our education system and spread education through out the country on war footings by taking all the necessary actions.Unfortunately in Pakistan Government is not taking interest to improve education system.The  Pakistani Government spends on education only 1.8 % of  the total GDP. Half of the budget is wasted on corruption.Cuba spend 18.7 % on education.Pakistan gets 166 in  position in Education system(Survey by UN ).60 % schools have no electricity.40 % schools have  no water.33 % children do not go to school.Literacy in Pakistan is only 54 percent. Only 22 percent of girls, compared to 47 percent boys, complete primary schooling.Only 30 percent of Pakistan's children receive secondary education.Only 19 percent attend upper secondary schools.Higher Education level accommodates 06% of the total students.
Mnay poor countries is better than us in education even Banglsdesh and Srilanka are better than Pakistan in education.
     we can not say that that every child of this country achieving quality education.In Pakistan there are many types of education system.
(1)O Level & A level.
(2)Aagh Khan Board
(3)English Medium School
(4)Urdu Medium School
(5)Deeni Madaris.
O Level and & A Level can not be afforded by all.Only rich class can afford it.Middle class can afford Aagha Board.Poor people can not send their children to private institutions because of their bad financial condition so they preferred Government Urdu Medium schools in which students future is on stake.Government schools is so pathetic that basic goal of education can not be achieved due to lack of trained and qualified staff that's why such schools children lack behind in this competitive society.The situation of Deeni Madaris is worst than all.Here they can not get modern education.
        Our government must take steps for the education system.Education system should be research based and we should give a quality education so that  the foreigners should also prefer to get education from our institutions .For this our politicians and rich persons have to come forward and do something for the betterment of our education system.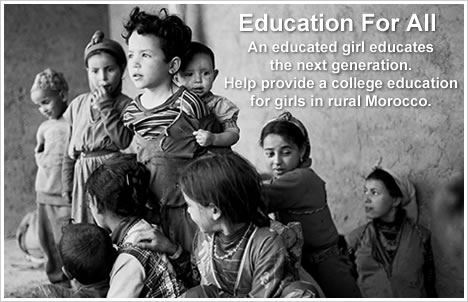 I request to government to Improve the education system in Pakistan by abolishing the present dual system of education in the country where the educational institutions for poor people have different standards as compared to the English medium and Grammar schools. This can be done by raising the standard of Urdu Medium and Government educational institutions to bring it at par with the Grammar and English medium educational institutions.I request to spend 10 % of the GDP on education and I also request from concerned authorities that step should be taken for improvement of Government schools and a the standard of a Government should not be less than an O & A Level School.So that poor children can also achieve quality education and contribute their share in progress of Pakistan.20 percent of the provincial and district government's revenue must be spent and allocated for education. Every district, town, city and village must have a group of its own set of schools, colleges, universities, professional and vocational institutes.I also request to Government to give Scholarship to talented poor students.
Comments
comments