One Step Forward Two Steps Back (A story of Pakistan selection policy) – by Talal Mahmud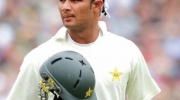 One Step Forward Two Steps Back!!! Aptly describes the crazy world of Pakistan cricket administration. Whether it's interference by political (or even their judiciary fronts) and business interests to mind boggling selection decisions, apathy in handling match fixing menace or team indiscipline to destroying careers of promising players, we have it all.
All of these and more could take up volumes of books so I will instead focus on the specific issue of the latest amazing team selection by Pakistan selection committee.
After a disastrous Champions League performance, whose root cause was pathetic team selection, it was a pleasant surprise to see a relatively better squad for the WI tour (albeit with a couple of bad selections) and the results were for all to see. Purist like me were disappointed that there was no Test match in the tour but were looking forward to the South African tour hosted by us in UAE later this year for some real cricket.
So when a last minute arranged Zimbabwe tour (which includes tests) was announced, Pakistani cricket fans were delighted that this would be an ideal platform to introduce some new talent and also give extended runs to some of the existing promising youngsters making them battle ready for the tougher tours ahead (Sri Lankan test tour follows immediately after the SA tour).
There was a tinge of disappointment at our continued instance to play 3 to 5 meaningless bilateral ODI on these tours at the expense of tests (max 3 on the SL tour while Zimbabwe and SA tour have only 2). I would rather see a couple more T20s and Tests on each tour and not have any or minimal ODI. But lack of test cricket (Gramme Swan and Saeed Ajmal made debut in the same year but the former has played twice as many tests) and waste of time on a format (which even ICC is trying to phase out) is a topic for another day. I digressed again.
"Jamshed, Irfan left out of Pakistan Test squad" screamed the Cricinfo headline on the 6th of August. But the headline was only the tip of the iceberg. Also not included in the test squads was Taufeeq Umar while Umar Akmal, the most talented (and frustrating in his attitude) batsmen Pakistan has seen for while, was not given a chance to rehabilitate his test career after coming back to form in the limited form of the game. And best of all Faisal Iqbal and Imran Farhat were making their umpteenth comebacks.
For those who are not familiar with the background of these last two gentlemen let me give a brief synopsis:
Faisal's (a "young" talent turning 32 this year) main claim to fame is being the nephew of the GREAT Javed Miandad. Making his international debut in 2000 this cricketing genius has played 26 test and 18 ODI respectively at a earth shattering batting average of 26.76 (strike rate 44.16) in tests and 22.42 (strike rate of 60.50) in ODI (in fact if you take out his 5 matches against Zimbabwe his ODI average is actually 15.25 at a strike rate of 48.41). He scored his only test hundred against India on his home ground Karachi in 2006 having last played a test in Jan 2010 scoring a grand total of 34 runs in the two innings. Similarly in ODI he scored his only hundred in 2002 against the mighty Zimbabwe team, his last 7 ODI innings producing a grand total of 92 runs including two ducks and he played his last ODI in 2006.
Imran Farhat, our other special blue eyed young talent who also turns 32 this year, on the other hand was smart enough to choose the right father in law (Mr Mohammad Ilyas). Mr Ilyas, himself a mediocre test player from the 60s, has been part of or has had connections with almost every cricket administration for the last two decades or so. From salvaging his son-in-law from the ban imposed for playing ICL, get out of jail card against indiscipline bordering on assault in domestic cricket to repeat reintroduction in the team, the gentleman has done everything to keep his daughter's married life a success. This illustrious son-in-law made his international debut in 2001 and has played 40 tests and 58 ODIs. Compared to Faisal he has had relatively more success averaging 32.00 (strike rate 48.28) in tests and 30.69 (strike rate 69.06) in ODI. The averages bloated by once in a blue moon performances timed just when he should have been kicked out or on one of his numerous comebacks. He too, however, has only one ODI century to his name (back in 2003 on home soil against New Zealand) but has scored three test centuries last of which was in 2009 on a tour to New Zealand. Take out his glorious 7 test against Sri Lanka and West Indies (all before 2006) and his test average comes down to 29.35. His last 4 international innings (all in 2013) which include 2 matches against the "powerful" Irish bowling attack have resulted in a grand total of 18 runs (last two innings in the Champions Trophy yielding 2 runs each).
So why have these great prospects for the future ("with so many years left to play being only 32 each!!!") reintroduced in the Pakistan test lineup? Am I being too harsh on them? Maybe they are Mr. Crickets (Micheal Hussey) of Pakistan cricket who have not been given a consistent run in the team and have proven their doubters wrong by scoring heavily in the "strong" Pakistani domestic circuit to force the selectors to bring them back!!!
Let's examine their recent domestic form starting with Imran Farhat. He has not played any first class cricket since being dropped from Pakistan team in June this year. He has, however, played six domestic T20 matches scoring 112 runs in total (16, 7, 14, 5, 5, 65 runs respectively). I think I am being too harsh, the selectors must have seen something in those 65 runs against the wily PIA attack (Aizaz Cheema, Anwar Ali, Shoaib Malik, Ghulam Muhammad and Salman Saeed being "world class" bowlers) on a "swinging" Karachi National stadium pitch to bring him back into the T20 side against an important opposition like Zimbabwe. But no wait, he is not in the T20 squad but in the test one!!!
Faisal last played first class match in January 2013 with his last two innings yielding 47 runs (16 and 31) against Peshawar and Sailkot respectively. His last two domestic 50 over innings in April 2013 also yielding 47 runs against the mighty Habib Bank (Fahad Masood, Kamran Hussain, Ehsan Adil, Shahid Afridi and Abdul Rehman) and SBP (trust me you have never heard of the five SBP bowlers) attacks at an earth shattering strike rates of 67.56 and 59.45 respectively. He did score 98 runs in 4 T20 innings (48, 4, 4 and 42) in July 2013 at almost run a ball and his consistent performances getting him a slot on the T20 squad. Oops my bad. He too is in the test squad and not T20!!!
Now compare this to Taufeeq Umar who was dropped from the test squad after one bad match on the Sri Lankan tour in Jul 2012 (scored 29 and 4 in the two innings) forgetting conveniently that he has scored 65 and 42 not out in the previous test match. His test average is a very respectable 38.72 with 7 hundreds including a 236 against Sri Lanka in 2011, with his last century (138) coming only 7 month and \or six tests before his last one for Pakistan. It's not like he had a totally barren run in the 6 tests since, scoring two fifties and a 42 not out. He along with Hafeez have been the most successful opening test pair since Saeed \ Sohail scoring 1232 runs together and being part of 4 century and 6 fifty stands. Not Haynes \ Greenidge or Taylor \ Slater stuff but in Pakistani fragile batting top order a commendable achievement. He has also been part of 4 century and 3 fifty runs stands in only 14 innings with current Pakistan one drop Azhar Ali (832 runs together).
There is no debate that Umar Akmal is the most talented and critical member of the limited over (ODI and T20) squad, capable of turning matches around on his own. Yes he has been very inconsistent and rash after a great start to his test career as a 19 year old (scoring 129 and 75 on debut). He is also guilty of being party to internal team politics in support of his controversial eldest brother. But his banishment has been too long and his recent mature approach on the West Indies tour screams for a revival of his test career. It not like we have a factory of batting talent (unlike fast bowling) churning out irreplaceable consistent test batsmen. He has a very reasonable test and first class average of 35.82 and 48.94 respectively.  His last 5 test innings for Pakistan were 33, 47, 56, 30 and 15 (all in 2011). Yes he did not cash in to starts but are there any more talented batsmen than this 23 year old? Surely if Faisal Iqbal can be accommodated he deserved a place to prove he is changed and get valuable batting practice before the real tough series against South Africa.
What about Fawad Alam? Test and first class average of 41.66 and 55.96 respectively, this talented 27 year old has not played test for Pakistan since 2009. How can someone be dropped from Tests in the same year he made his debut with a special century? His last first class inning was 127. Our wise selectors instead have brought back from the dead another 27 year old Khurram Manzoor (test and first class average of 29.63 and 40.00 respectively). To be fair to Khurram he was dropped from Pakistan test squad after his last test inning of 77 in January 2010!!! His form in the domestic cricket of late has also been very good with a couple of 100s and high 50s (85* and 94) in his last 10 innings. But these were all in T20s or domestic limited over matches (his domestic limited over average is 45.06 and ODI is 33.71) and he too has been bought back in the test squad!!! His last 6 first class innings have been 62, 7, 8, 12, 29 and 15!!!
And last but not the least, Nasir Jamshed. This talented 23 year old left hander has been inconsistent in his international career so far but his three ODI centuries in 2012/2013 in extremely high pressure matches against arch rival India and domestic average of 41.60 make him deserving of an unbroken long run to establish himself in the lineup. Granted he did not have a spectacular start to his test career (2, 46, 3 and 0 in his 2 tests so far) on very tough South African pitches, where even more illustrious countrymen past and present have struggled even at the height of their careers. Sometime talent has to be recognized and persisted with. If Atapattu, Sri Lankan batting mainstay of late 90s and early 2000s, had been written off after solitary run (yes he has 5 ducks and a single in his first 6 test innings) he would have never gone on to score 5,502 runs at an average of almost 40.
My biggest fear is that one of these (Imran, Farhat or Khurram) would come off against the weak Zimbabwe attack and we will have to carry them in the upcoming series. I hope God is not that unfair. Here hoping to performances commiserating their actual talent and past track record so that this is the last we see anyone of them (at least Imran and Faisal) in any Pakistani squad.
But then again has performance, talent or fairness ever been a criterion for selection by our board. As long as you have an illustrious uncle, a connected father-in-law or some other connection you will see test \ ODI caps being demeaned or comebacks round the corner. Remember Junaid Zia son of General Tauqeer Zia who represented Pakistan in 4 ODIs in 2003 taking 3 wickets at 42.33 who is still a spring chicken at 29 or Bazid Khan son of Majid Khan who has represented in solitary test in 2005 scoring 32 in two innings? Maybe Bazid who played last of his 5 ODIs (batting average 26.20) in 2008 can make a comeback after all he is only 32 and has the cricketing genes of the illustrious cricketing family from Zaman Park!!!
I end this with a quote by someone who wrote very aptly in a blog on similar topic: "I would advise our young aspiring cricketers to get married to the daughter of a PCB official and be certain that another comeback is always round the corner. You cannot choose your uncles, but you can always choose your in-laws!
Source :
http://thirdmancricket.com/?p=3912
Comments
comments