Taliban respond to Obama's peace talks offer in Doha by slaughtering four U.S. troops in Afghanistan

Four US troops have been killed just hours after the US announced its willingness to meet with Taliban in Doha, Qatar and called on the Taliban to renounce violence, dropping a condemnation of Al-Qaeda as a precondition.
The Taliban has claimed responsibility for an attack that killed four US troops in Afghanistan, just hours after Washington announced planned talks with the insurgents.
Taliban spokesman Zabihullah Mujahid said: "Last night two big rockets were launched at Bagram (air base) which hit the target. Four soldiers are dead and six others are wounded. The rockets caused a major fire."

The attack came after it was revealed US representatives could meet with the Taliban in Doha within days after the Islamist group opened a "political office" in the Qatari city.
The new talks were authorized by Taliban leader Mohammed Omar and are due to begin in the Qatari capital on Thursday (20 June 2013). Senior officials from the US State Department and White House are expected to meet with a Taliban delegation.
The meeting will take place after Washington dropped its long-standing demand that Taliban leaders renounce al-Qaeda as a precondition for negotiations, according to the Telegraph. Given the USA's decision to arm Al Qaeda dominated Wahhabi militants in Syria, it appears that the USA is now, once again, official sponsor of Wahhabi-Deobandi militancy worldwide from Afghanistan to Syria. Human rights activists have expressed concern that recognition of the Taliban without due assurance for the respect of democracy, women's right, rights of ethnic, faith and sect minorities and political opponents may mean that Taliban's era of extreme persecution of women and genocide of Shia Hazaras may revisit Afghanistan. Here's a detailed list of Taliban's atrocities during their government in Afghanistan: https://lubpak.com/archives/5150
Four US soldiers were killed just hours after the announcement that peace talks were imminent. The Americans were hit by "indirect fire," US officials said, from Taliban insurgents (Deobandi militants) at Bagram air base, located not far from Kabul, the location of the largest US military base in Afghanistan. On Tuesday NATO forces passed responsibility for the security of the entire country entirely to Afghan security forces.
After opening the "political bureau" in Doha alongside Qatari officials, Taliban representative Mohammed Naeem further told a news conference that the militant group hoped to secure good relations with Afghanistan's neighbors.
Following the bilateral talks between US and Taliban representatives, the Islamist political movement is expected to meet with Karzai's High Peace Council for follow up talks several days later.
Afghan President Karzai is under intense pressure from the USA and Saudi Arabia to recognize Taliban.
Speaking from the G8 summit in Northern Ireland, President Barack Obama commended Karzai for taking a courageous step towards peace, though he said the process would neither be easy nor quick. British Prime Minister David Cameron threw his support behind Washington's decision to hold peace talks with the Taliban, echoing Obama's sentiment that the process would be difficult.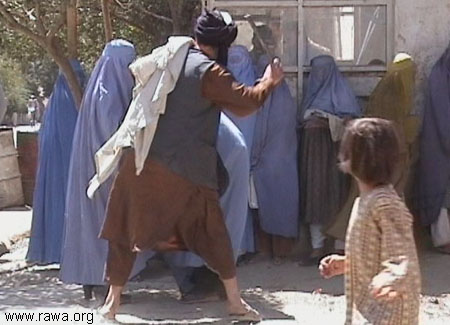 Despite one top administration official calling the Taliban's decision to open up an office in Doha a "milestone" on the road to ending the protracted conflict, the commander of the International Security Assistance Force (ISAF) in Afghanistan was doubtful insurgents from the (Pakistan's ISI-sponsored) Haqqani network would be amenable to peace.
"All I've seen of the Haqqani would make it hard for me to believe they were reconcilable," General Joseph Dunford told Pentagon reporters via telephone from Kabul.
The Haqqani network of Deobandi militants, believed to be based in Pakistan's restive tribal area and allied with the Taliban, pioneered suicide attacks in the country and is believed to be the most formidable anti-government force.
However, a US official said the Haqqanis would be represented by the Taliban delegation in Doha.
The announcement comes on the same day the US-led NATO coalition handed over nationwide security to Afghan forces. The White House had long sought to implement peace talks before the total US troop withdrawal slated for the end of 2014.
Political analyst and former Afghan MP, Daoud Sultanzoy told RT that the people of Afghanistan question whether the war was worth fighting if the Taliban is opening a political office, paving way for their taking over of Kabul by force in future. That doesn't augur well for women, ethnic and religious minorities, and political opponents all of whom faced extreme persecution by Deobandi-dominated Taliban militants.
"So many people died, they lost their lives, the country has been in a state of war for so many years, so many troops from all over the world were here, so much money was spent. At the end of the day, today we are seeing a historic moment where the Taliban is announcing the opening of the office of the emirates of Afghanistan with a flag. The lingering question is what was this war fought for? What is going to happen after this? This is a very important turning point .And if the Americans sit with the Taliban on one hand they will be talking, on the other hand the people of Afghanistan will be dying. This is going to be a devastating situation for our nation."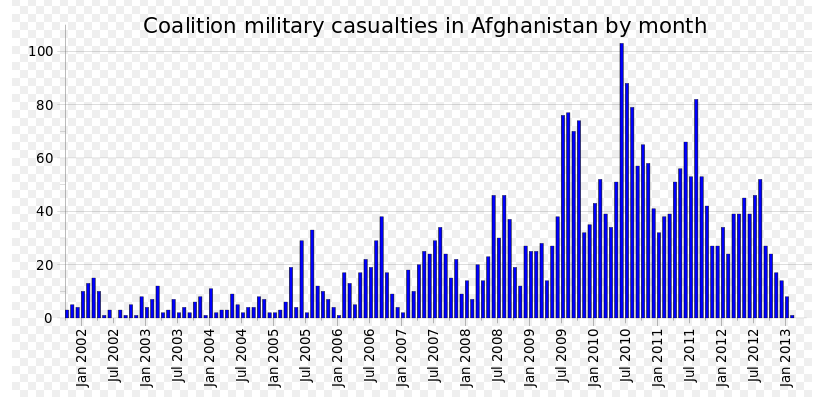 http://rt.com/news/taliban-usa-talks-qatar-884/
http://news.sky.com/story/1105274/afghanistan-taliban-admit-us-troop-attack
Comments
comments