Hindu lawmaker in Pak asks new regime to safeguard rights of minorities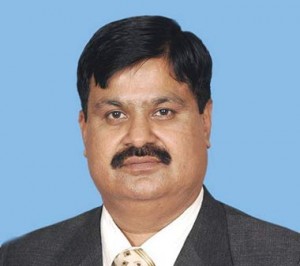 Islamabad: Pakistani Hindu legislator has cautioned Pakistan's new government about a possible exodus of members of his minority community and called for a quick and effective legislation to safeguard their rights, according to a media report on Monday.
Malani, the only non-Muslim elected to the Sindh Assembly from Tharparkar, claimed discrimination against Hindus, the country's largest minority group, was forcing them to migrate to "safer places".
"The increasing sense of insecurity, caused by issues like forced conversion of Hindu girls to Islam, is compelling the community members to migrate to other places (like India)," Malani was quoted as saying by The Express Tribune.
Malani, who contested the May 11 polls as a candidate of Pakistan People's Party, has been pushing for a proposed law seeking registration of Hindu marriages since 2008.
He said the new government should form committees in every district to deal with the problems of minorities.
These committees should comprise Muslims, non-Muslims and members of the Council of Islamic Ideology and they should take up cases related to alleged forced conversions and forced marriages.
Rampant poverty is the main reason behind such incidents, particularly in Sindh where Hindus make up a substantial chunk of the population, he said.
Some Hindu businessmen are shifting their businesses due to the lawlessness in Pakistan's largest city of Karachi, Malani said.
Since September last year, nearly 1,000 Hindu families have been struggling to migrate to India, the report claimed.
Some of them succeeded in making their way to India, a "development likely to raise questions about Pakistan's ability to protect its religious minorities," it said.
Several Hindu welfare organizations at Jodhpur in Rajasthan, which shares a border with Sindh, extended their support to Pakistani migrants, said Ramesh Jaipal of Hare Rama Foundation.
Leaders of Hindu community had taken up the issue with Pakistan's Supreme Court, which ordered the implementation of laws to address the concerns of minorities, Jaipal said.
"The existing laws should be implemented to protect their rights – this was the court's order," said Malani, who earlier served as a parliamentarian in a seat reserved for minorities.
Nine legislators currently represent minorities in Sindh Assembly, eight in Punjab Assembly and three each in the legislatures of Balochistan and Khyber-Pakhtunkhwa.
http://post.jagran.com/hindu-lawmaker-in-pak-asks-new-1370847523
Comments
comments