Why did PPP lose elections 2013? Interview with Junaid Qaiser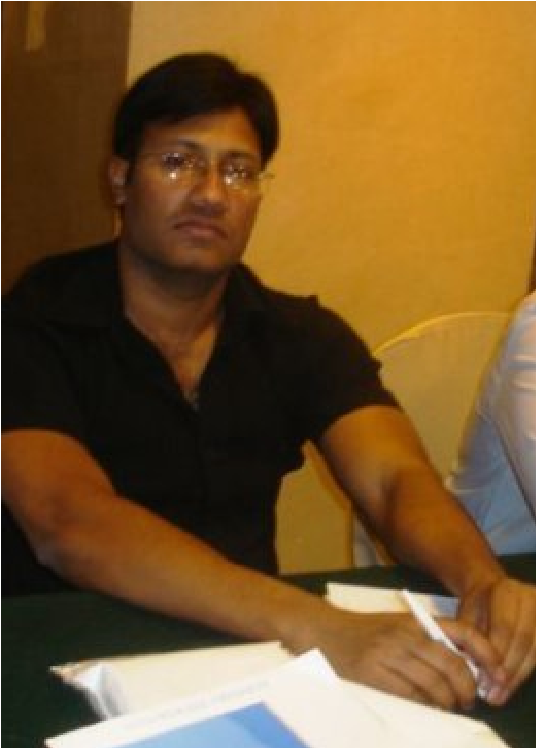 LUBP is currently conducting a series of interviews with Pakistan Peoples Party's long-time supporters (Jiyalas) and independent political analysts to have their views on the party's electoral debacle in 2013. The aim of this series is to provide constructive criticism and sincere reflections to the party's leadership in order to improve the party's performance as well as perceptions in the future.
Brief introduction:
Mr. Junaid Qaiser is a writer, columnist, blogger and civil and political rights activist.  He has participated in various civil and political rights movements,e.g., right to information, free independent media, devolution of power, restoration of democracy etc. Junaid has served as an editor of the LUBP blog as well as worked in civil society organizations and mainstream newspapers. His father Mr. Nazir Qaiser is a veteran poet and intellectual.
LUBP: What is your association with the PPP? Brief history or/and views please?
Junaid Qaiser (JQ): My association with the PPP goes back to its foundation in the 1967 when my father Mr. Nazir Qaiser joined the party. So, I always describe it as my parent party. My father is a pioneer member of the PPP. In my book 'Haqaqi Jamhuriat', I have written in detail about my family's association with the party.
LUBP: How do you compare PPP with other leading political parties of Pakistan?
JQ: The PPP is a pro-democracy, liberal, and progressive party. The party fought and defeated all military dictators from General Ziaul Haq to General Pervaz Musharaf. It believes in modern contemporary principles and values such as free society, fundamental human rights, civil liberties, constitutionalism, federalism and local democracy. It stood for democratic traditions, liberal values and welfare-oriented policies; it never succumbed to threats and continues struggling for civil and politics rights and democracy. It has a pro-liberal agenda, rich democratic history, sacrifices for human, civil and political rights, and better framework for federation, clear agenda and respect for diversity, pluralism and constitutionalism. Other political parties pale in comparison.
One can see a difference very clearly in two leading mainstream parties' approach to accommodating women, federation and the political plurality. During the previous PPP government, the President was from Sindh, Prime Minister from Southern Punjab, the Speaker was a woman. Now in PMLN-ruled Pakistan, most posts, from PM to CM to Speaker and majority of women on reserved seats hail from Lahore, and not a single woman is at an important position.
LUBP: Both its supporters and critics are unanimous that the PPP leadership has become disconnected from the masses. Kindly elaborate on this and identify the specific reasons for this distancing.
JQ: Here I would like to say after years of military rule it was a first real democratic transition in Pakistan. Due to long military governments and absence of representative regimes, we have undemocratic and illiberal outlook. Moreover, our state institutions have aligned their interests with unrepresentative powerful groups especially security and intelligence establishment. So, this transitional process was not easy. The PPP government had to face biased media, arrogant anti-democratic judges and right wing opposition parties. It is inaccurate to say that the security and intelligence establishment has remained out of the political sphere in this whole period. We have seen the so called Memo scandal, Dr Tahir-ul-Qadri's " Siyasat Nahin ,Riyasat Bachao" campaign, and the Tahaffuz-e-Namoos-e-Risalat movement. International newspapers and organizations categorically blamed that these players were acting at the behest of the security establishment to undermine the country's political system.
At the organizational level, the PPP faced difficulty in organizing itself according to new situation. The tragic assassination of Mohtarma Benazir Bhutto was the biggest shock and setback to the party. After the assassination of Mohtarma Benazir Bhutto, the co-chairman of the PPP Asif Ali Zardari was elected as the President of Pakistan. So, the party hardly got any time and space to organize itself internally. The PPP chairman Bilawal Bhutto Zardari could not run election campaign due to the security threats. All these factors together played a role in the party's recent defeat in election 2013. But let me admit here that the party's second and third level leadership especially in the Punjab failed to play an effective role and practically failed to respond to new challenges.
LUBP: Since 2011, the party outsourced a significant section of its foreign policy to a pro-establishment think tank, the Jinnah Institute, founded by PPP's ex-media advisor Sherry Rehman. To what extent has this move compromised the PPP's ideological stance in foreign relations?
JQ: As I said earlier it was a transitional democratic phase, and unfortunately most important departments and ministries were not under the PPP government's control. Or you can say the civilian government was not the sole decision maker. During this period lots of groups supported and extended security and intelligence establishment's interests and narratives. Definitely, such compromised policies did not produce good results. I think we should also not forget that despite all these unfavorable circumstances, the PPP leadership took a number of bold initiatives. President Asif Ali Zardari invited Afghani counterpart Hamid Karzi in his oath taking ceremony, he visited India and developed good relationship with neighbor countries as well as signed good strategic, economic and trade related pacts. In the previous government, we maintained good relationships with the world, and we can proudly claim that the PPP led government's performance in foreign affairs is far better than all previous governments.       
LUBP: During Benazir Bhutto's exile from1998 to 2007, there emerged a buffer between the PPP leadership and the masses in the shape of a certain group of select elites whose loyalties to the PPP were always suspect. To what extent did it affect the popular roots of the PPP especially amongst the youth?
JQ: Yes, to some extent it is true that during Mohtarma Benazir Bhutto's exile, there emerged a buffer between the PPP leadership and the masses, which caused so much damage to the struggle to organize the party according to new emerging realities especially in Punjab's urban centers. During this period, a few opportunists monopolized the party and blocked the way of young people. These people not only damaged the party position, but also failed to respond to new challenges. For example, after Pakistan Tahreek-e-Insaaf historical Jalsa in Lahore on 30 Oct 2011, Punjab government and Shahbaz Sharif took it as a challenge and invested heavily on youth, the PML-N also competed the PTI on social media front. On the contrary, the PPP leadership ignored these new digital avenues. 
LUBP: PPP's inside circles confirm that two former ambassadors to the US played a key role in the party's media policy. To what extent do you think the PPP was able to (a) manage perceptions in the masses, and (b) communicate its point of view and achievements effectively in the media?
JQ: In my view, Pakistan's mainstream Urdu media is more powerful than the party's media cell, it's very much anti-democratic, anti-PPP and pro-establishment. It's also true that the party could not develop its own alternative media on modern lines, we could not convey our liberal and democratic message as well as achievements. It's also our failure that we could not tell the people about the importance of constitution in citizens' life and how constitutional amendments are going to change the structure of the state from unitary to federal state. The PPP government only published one good book about its achievement "Reconciliation, Reforms and Revival". But the book is in English and very expensive. So it's no for commoner. We need to disseminate such material in simple Urdu language and free.
LUBP: While other parties (PTI, MQM, PMLN) developed their media and strategic policy wings in house, the PPP appears to have outsourced these functions to certain development consultants who remain simultaneously aligned with the establishment and PML-N. How effective was this strategy?
JQ: These parties were lucky enough to have a friendly media. The anti-PPP media had given free hand to PML-N government in Punjab. Although the PTI had no seat in legislative assemblies or representation, yet the media and especially talk shows gave plenty of time to Imran Khan and his team members. In this way the media successfully tarnished the image of the PPP government through corruption charges and created a space for other parties.  Meanwhile, the other rival parties especially in the Punjab the PML-N and PTI established their media houses and designed media and strategic policies.   We should admit that our media policy has not done all we hoped.
I would also say that the PPP didn't have a level playing field, from judiciary to media, to security and intelligence establishment and to terrorist banned groups/ organizations they just all ganged up on it. 
LUBP: The Shias, Christians and Hindus amongst other numerical minority groups were considered most loyal PPP voting bank. It's now established that PPP has lost trust and support of these communities due to its apathy, inaction and insensitivity on Shia genocide, and persecution/murder of Christians, Hindus, Ahmadis etc by Jihadist-sectarian groups. To what extent are party's media and policy advisors responsible for this callous mismanagement?
JQ:  I always say it is not only ideology and sacrifices; your presence also counts in politics. Situation or numerical strength of various religious minority groups is different in different regions. According to Election Commission of Pakistan records, the Hindu community is the largest minority registered in Sindh, and the PPP got good numbers of minorities' votes in Sindh. There are some 115,966 registered Ahmadi voters who mostly reside in Lahore and Chiniot districts of Punjab. They have been boycotting the election process since 1985 when Ahmadi voters were put in the list of non-Musim minorities.
It's, however, true that Shia Muslim voters are not happy with the PPP government's performance, and are displeased with its apathy, inaction and insensitivity on Shia genocide.
Christianity is the largest religious non-Muslim minority in the Punjab. Here, in my view, the party could not design effective policy to attract Christian voters despite its liberal and progressive approach and its response to various incidences of religious persecution. Although, major incidents of religious persecution happened in Punjab and the PML-N local leadership was involved in those incidents, yet the PML-N recaptured space due to presence of its marketers on the ground. On the contrary the PPP could not mobilize Christian voters and accommodate them on important party positions. Instead of contacting directly the Christian voters, it almost exclusively relied on the so-called minorities' representative political party All Pakistan Minorities Alliance and its leader Paul Bhatti. Due to this policy, the PPP awarded tickets to APMA leader's friends and relatives and ignored its own loyal workers. It was very discouraging development for all progressive Christians who had been working for the party.
In 2002, Mushtaq Victor who was elected member of assembly on minorities' reserved seats by Pakistan Peoples Party on the recommendation of APMA left the PPP and joined the then ruling party PML-Q as a bargain to be a Parliamentary Secretary in Government. http://www.pakistanchristianpost.com/headlinenewsd.php?hnewsid=93
I have been continuously writing against this APMA and Paul Bhatti appeasing policy. The policy really damaged the party's vote bank in Punjab. It also blocked the way of new Christian members. 
LUBP: One of the major causes of PPP's recent electoral debacle was its perceived inability to manage the energy crisis. Why was the PPP unable to communicate its tangible achievements in this regard?
JQ: Positive political perception is imperative for political parties to succeed and create awareness about its policies as well as achievements, especially when the party is also carrying incumbency burden. The pro-establishment media has been creating the perception that the PPP government and its ministers are corrupt most corrupt, inefficient, and that they are not able to solve Pakistan's important crises including energy. Unfortunately the party's media cell could not counter effectively this hawkish media and its narratives. Here I would also like to add that in this transitional phase the other state institutions eg media, judiciary, establishment and opposition parties did not cooperate with the PPP government.   
LUBP: Why was Najam Sethi's name proposed as caretaker CM of the Punjab? This is the same person who undermined the PPP government in the last many years from Pakistan's largest private TV channel, shifted the blame to the PPP, and is also known for links with the establishment and for humanizing sectarian terrorists.
JQ: I am not privy to the circumstances which led to this decision. But such decisions really affect the morale of party workers when the party is seen as supporting opportunistic and hypocritical political/media figures.
LUBP: To what extent has the policy PPP policy of appeasement damaged the party?
JQ: The PPP government followed the policy of reconciliation so as to avoid clash with security and intelligence establishment and with opposition parties. After election 2008, the continuity of the democratic process become the prime objective of the former government where the government adopted a policy of tolerance, and also compromised on a few issues. But due to this policy, Pakistan marked a monumental moment recently in the shape of a peaceful, democratic transfer of power from PPP to PMLN.  Today, President Asif Ali Zardari administered oath to Mian Muhammad Nawaz Sharif as the country's 27th prime minister. It is a historic, peaceful and transparent transfer of civilian power. And credit for smooth transition of power goes to President Asif Ali Zardari and his democratic vision. Here, I would also like to add that the PPP was the only party which took clear stance on the blasphemy-accused Christian woman, Asia Bibi, and raised voice on other human rights issue and cases. Unfortunately, the party could not get support from other segments of societies, political parties and state institutions.
I want to end this interview on a positive note and congratulate every Pakistani on successful democratic transition that marked the country's first democratic transfer of power.
Comments
comments