A profile of Malik Riaz Hussain of Bahria Town – by Dr. Ayesha Siddiqa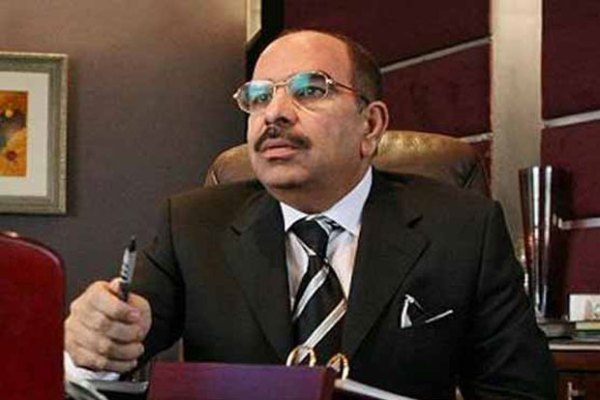 Note: We  are cross-posting from Kafila an interesting article by Dr. Siddiqa on Pakitsan's real estate tycoon Malik Riaz Hussain. We are glad that Dr. Siddiqa has not written about M. Mansha and the other Billionaire supporters of PML-N. This is the time to show that PML-N is just as liberal as PPP and PML-N is headed by a mature NS while PPP is headed by adolescents. it's time to get on the PML-N bandwagon by subtle digs at PPP so that the sins of PML N are covered.
It's also time to ditch NAB's chairman Bokhari who has turned into a corrupt leaf and is also not mature enough. The signal has been given. It's now time to get behind the mature and incorruptible Suddle – the conqueror of Murtaza Bhutto and the Protector of Ibne Iftikhar Cahaudhry.
It seems that there is narrative being built that PML-N and PTI are the liberals and TTP the conservative. There maybe as many as four categories  Animals (TTP ASWJ LEJ etc) conservatives (PTI and JI) Absolute sell your souls with no ideology whatsoever (PMLN), and sell out corrupt liberals PPP ANP and MQM.
This is how establishment hijacks and captures both, Islamists and liberals. Noora Kushti is an outcome, where real liberals are sidelined and impure Muslims are marginalized. (end note).
As Pakistan battles with militancy, part of the war is also being fought in the arena of ideas.
In order to fight militancy, some argue, Pakistani society has to win hearts and minds back from extremists. It is the 'fundamentalist' thinking in our midst that prevents us from confronting militants wholeheartedly. On the other side of the talking divide stand those who feel that 'liberals' are forcing the state to declare a war on its own people under the guise of fighting militancy.
There is, however, at least one way in which both camps are similar. Regardless of who is right or wrong, the two sides view each other as being incompatible binaries with nothing in common. This is a flawed approach. No society, and especially not one as complex as Pakistan, can be divided so cleanly into two groups that do not overlap.
Part of the reason that it is unfair to use the liberal versus conservative binary is because liberal has become increasingly fuzzy and difficult to define, especially with the gradual and systematic injection of new elites in the country. In fact, one of the most problematic binaries pertains to the idea of 'feudal' as being a permanent class in Pakistan. Surely, feudalism does exist in the country but less as an institution and more as a social norm. More important, by using this aforementioned category we forget that there were four systematic injections of elite in the country: (a) 1950s under General Ayub Khan, (b) 1970s under Zulfiqar Ali Bhutto, (c) 1980s under Zia-ul-Haq, and (d) 2000s under Pervez Musharraf. New individuals were inducted into the elite through forced empowerment mainly by military regimes. While most of the elites were inducted as part of the political process or through the local government politics, some people were taken on board for their capacity as economic players. Thus, with time the new elites, which largely came from the rural and urban middle class and sometimes lower-middle class, became part of the elite. These people are different from the old or traditional elite as they are more conservative; they are intellectually and emotionally neither secular nor liberal. Nonetheless, their lifestyle may often make them appear 'modern', a term that we tend to often wrongly misconstrue as liberal. The overall impact of this is that there is a less clear-cut division between liberalism and conservatism. And one person who is living proof of this is the well-known, controversial real-estate tycoon and philanthropist Malik Riaz Hussain.
​Born 61 years ago in Sialkot to a lower-middle class family, Hussain never completed his education, having abandoned school before matriculation. In the early 1970′s, he joined the business of his father, a small government contractor. He has one son and four daughters. Working with the army in petty positions, Malik Riaz soon learnt to 'work the system'. He understood that money and its use as a tool could take him a long way. He got a chance to use his lesson with the Pakistan Navy. Hussain first stepped into limelight after he made a deal with the Pakistan Navy's Bahria Foundation in the mid-1990s to develop two housing schemes. The contract gave the foundation 10 per cent of the profit and 25 per cent of the plots without any financial investment, but by 2000 the organisation had transferred its entire shareholding to Hussain. Differences later arose and led to a legal battle; the Supreme Court ruled in Hussain's favor, saying he had the right to use the Pakistan Navy logo till he voluntarily changed it. By this time the businessman had also developed a name for himself in commercial and social circles. It is also claimed that it was during this period that he made links with intelligence agencies through the naval chief Admiral (retd) Fasih Bokhari. Hussain probably remembered the favors and returned it by helping Bokhari get re-employed after a decade of his retirement as Chairman, National Accountability Bureau (NAB) in October 2011 by the PPP government. Allegedly, Malik Riaz is close to President Asif Ali Zardari. The Bahria chief also employed Bokhari's daughter in his organization which in itself is pretty scandalous as some of the corruption cases against Hussain were being investigated by NAB.
But Hussain, who is thief and swindler to many, also knows how to create social space for himself. In recent years he seems to be making a name for himself by doing select philanthropic work that includes being an unofficial benefactor of Lal Masjid affiliates in the aftermath of the 2007 military operation that was carried out to disband and dislodge the brigade there. Since that incident, the Rawalpindi-based real-estate magnate has not only provided residence to Umme Hassan, the wife of Lal Masjid cleric Maulana Abdul Aziz, but has also set up quarters for the seminary's female students. The girls' madrasah is now located in Bahria Town, Rawalpindi. Even Aziz lived in a house in Bahria Town after he was released from prison.
Apparently this relationship began after the end of the military operation. Rendered homeless, Hassan, who still had 750 undeterred female students to house and educate, was advised to meet Hussain. Once he heard about her problem the businessman offered to house her and give her money to continue educating the young girls. "By the grace of God the Lal Masjid issue is now resolved," he tells the Herald when asked why he is helping the seminary continue its work. "Can you not testify to the current peace there?"
Hussain also took on the responsibility of reconstructing Lal Masjid. He says he has spent 15 million rupees on its repair and redecoration. The premises display a huge board announcing this, making it evident that he is not wary of making public his views on this rather controversial issue. He openly calls the 2007 military operation "a gross injustice". But what about the violence of the mosque's inmates, which led to the military operation? Hussain casts this as response to mistreatment. "Retaliation is normal. Is it not? … when you torture someone, you must expect a violent reaction." He ends by saying the operation was carried out to "placate America".
Probe further and it appears that he does not subscribe to the widely- shared criticism of madrasahs in general: "They [the madrasahs] were created by the army. I know exactly how the army was using them, to promote their own politics of duplicity." He tells me that an anonymous caller once informed him that the benefactor of a madrasah in Lahore had died; Hussain immediately instructed his manager to provide help. He also claims to be assisting another 30 madrasahs, mainly around Islamabad and Rawalpindi, run by the Lal Masjid management. The baron is good at showcasing his piety 'strategically'.
But far more fascinating is the reaction of those at the receiving end. The Lal Masjid and Madrasah Hafsa crowd are not enthralled with their benefactor: for instance, Aziz is not too happy with the renovation plan for the mosque and the relocation of the madrasah to Rawalpindi. "The new facility in Rawalpindi only accommodates 750 girls while the old madrasah had 3,000 female students," he told me. The maulana seems caught between acknowledging Hussain's help and being alarmed by the fact that control now lies with his benefactor. Similarly, the caretaker of the building to which seminary students have been shifted complains that the girls chopped up their beds and handed them to her, saying that she should give them to her boss to protest his handling of the situation.
Clearly Hussain is not so driven by religiosity or ideology that he yields to the clergy. In fact, incidents such as these lend support to speculation that Hussain helped Lal Masjid clergy and students in order to help his 'friends' in power. After all, moving the madrasah out of sight from Islamabad to Rawalpindi is tantamount to clipping its wings. People point out that Aziz is now dependent on someone's munificence and will desist from making trouble for the authorities. Regardless of whether or not this is true, it is evident that Hussain controls the cleric and his troops, and not the other way around.
If this makes one question Hussain's worldview, other factors drive home the point that he is no traditionalist or fundamentalist. Take his general manager of marketing, Ayesha Kashif. Described by many as Hussain's "right hand", she is a key part of his company. Married with children, Kashif has been with the company for the past seven years. Yet this modern woman, who is often dressed in trouser suits, has been made responsible for dealing with Lal Masjid and Aziz. "Both my family and I were apprehensive when I was given this task but my boss thought my nature was suited for it," she says. "Besides, I would, like most of the staff, go to any extent for Malik sahib." But the more interesting part of the story is that Maulana Abdul Aziz did not have any problems dealing with a female. He came to her office often to chat and have a laugh besides getting money for his needs and the project.
How, then, is one supposed to define Hussain? It can only be done by not expecting people to either fit into a liberal, enlightened pigeonhole or a conservative, fundamentalist one.
Hussain defies such cookie-cutter binaries. In fact, he represents the new upper class that has come of age in recent decades. With its roots in the lower-middle class, this new elite, some argue, continues to adhere to more traditional or conservative values. Hussain's sense of philanthropy and charity is no different from that of small merchants and businessmen, who social scientists agree form the backbone of most conservative, right- wing movements. The bazaar in Iran supported the Ayatullahs against the Shah of Iran, a new elite made up of right-leaning businessmen led to the formation of Islamist parties in Turkey that challenged the liberal, Kemalist ideology of that state, and in Pakistan the tradesmen and merchants of Punjab form the support base of the Pakistan Muslim League–Nawaz (PMLN).
So despite being comfortably ensconced in the wealthiest strata of Pakistani society, Hussain has a good understanding of the values and religiosity of the middle and lower-middle classes, which the more traditional elite is alienated from. To think that he is defined by religiosity and traditionalism, however, would be a mistake. His employees' profiles show that he hires a lot of women, especially at the middle and senior management levels, because he finds them "hard-working, efficient and diligent". It is difficult to describe Hussain as nafrrow-minded or socially or religiously orthodox.
With his traditional views on madrasahs, one could also presume that politically he would be close to the conservative and right-wing PMLN. Instead, he is more inclined towards Pakistan Peoples Party's Asif Ali Zardari. Of his five Dastarkhwan projects, which provide free meals to the poor, one is established at the site of Benazir Bhutto's mausoleum in Naudero, Sindh, and it seems that, unconstrained by party affiliations or ideology, he maintains all sorts of links with the governing class. However, his linkage with PPP's top leadership versus PML-N's is more about convenience than ideology. While Mian Nawaz Sharif has many contacts within the army and many brokers that would make money for him, Hussain served Zardari's interests in the past five years by being one of the key interlocutors between the President and the army chief General Ashfaq Pervez Kiyani. He also rewarded the PPP leader with a 150,000 sq yards house in Lahore. This does not mean that the Bahria chief does not have links with the PML-N. Reportedly, he has business links with the sons of Punjab Chief Minister Shahbaz Sharif. In any case, the liberal PPP versus conservative PML-N is a redundant binary as no political party in Pakistan today can claim to be secular or liberal.
​"Why do you talk about the Lal Masjid," he says, when asked why he supports the Lal Masjid administration. "I take care of several MNAs and MPAs from the Federally Administered Tribal Areas and the father of Pakistan's nuclear bomb Dr Abdul Qadeer Khan also." In other words Hussain straddles the ideological and political divide that we think defines Pakistan, and the influence he has developed will sustain his business empire and personal power beyond any shifts in the country's governments or ideologies. One thing is clear: even if Islamabad is taken over by the most rabid fundamentalists, they will not put Hussain out of business. Of course such an argument could lead one to speculate that Hussain does what he does because he is savvy, and not because his personal ideology is a mix of the conservative and the liberal. Chances are, however, that his decisions are driven by both pragmatism and religiosity. Regardless, the important point is that he illustrates that Pakistani society cannot be analysed as being a battleground between liberal and conservative ideologies. It is far more complicated than that, and requires an approach that takes this into consideration.
(Ayesha Siddiqa is a political analyst in Islamabad. She is the author of Military Inc: Inside Pakistan's Military Economy. She tweets as @iamthedrifter.)
Comments
comments