18 politicians named in ISI funds scam contesting polls – by Amir Mir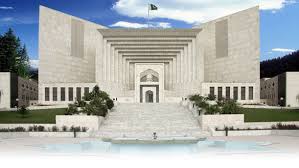 ISLAMABAD: At least 18 politicians belonging to several mainstream political parties, including Nawaz Sharif and Shehbaz Sharif, who had been named in the Mehrangate scandal as the alleged recipients of millions of rupees dished out by the ISI before the 1990 polls, are contesting the upcoming general elections without having been cleared in the scam.
Six months down the road since the apex court had announced its historic verdict in the Asghar Khan case, these 18 politicians have yet to face any inquiry or investigation by the Federal Investigation Agency (FIA) as ordered by a three-member bench, comprising Chief Justice Iftikhar Mohammad Chaudhry, Justice Jawwad Khawaja and Justice Khilji Arif Hussain. Sixteen years after a retired air marshal filed a petition against a former chief of army staff for sponsoring the Nawaz Sharif-led Islami Jamhoori Ittehad (IJI) to defeat the PPP in the 1990 polls, the Supreme Court had ruled on October 19, 2012 that the 1990 polls were rigged and that action should be taken against former army chief General (retd) Mirza Aslam Beg and former ISI chief Lt Gen (retd) Asad Durrani for violating the Constitution by manipulating the 1990 polls. The IJI won these elections and Nawaz Sharif became the prime minister.
The Supreme Court verdict had stated: "Legal proceedings shall be initiated against the politicians, who allegedly have received donations to spend on election campaigns in the general election of 1990. Therefore, transparent investigation on the criminal side shall be initiated by the FIA against all of them and if sufficient evidence is collected, they shall be sent up to face the trial, according to law. Mr. Younas Habib shall also be dealt with in the same manner. Proceedings shall also be launched against the persons specified hereinabove for affecting the recovery of sums received by them with profit thereon by initiating civil proceedings, according to law".
However, six months later, the FIA has neither initiated any inquiry nor investigated any of the alleged beneficiaries of the ISI funds as directed by the apex court, for strange reasons. The inaction on the FIA's part has enabled at least 18 politicians to contest the upcoming elections without having cleared their names.
Those named in the infamous Asghar Khan case as the alleged recipients of the ISI funds and now contesting the 2013 general elections include Mian Nawaz Sharif, Shahbaz Sharif, Javed Hashmi, Ghulam Mustafa Khar, Aftab Ahmed Sherpao, Liaquat Baloch, Liaquat Ali Jatoi, Afaq Ahmed, Syed Muzaffar Hussain Shah, Mir Humayun Marri, Pir Noor Mohammad Shah, Ismail Rahu, Nadir Magsi, Jam Mashooq, Dost Mohammad Faizi, Imtiaz Sheikh, Ghulam Ali Nizamani and Ali Akbar Nizamani.
The court verdict was based on a July 24, 1994 affidavit by Lt. Gen. (retd) Asad Durrani according to which the recipients of the ISI funds included Nawaz Sharif (in rupees) 3.5 million, Lt General Rafaqat [the head of the president's election cell] 5.6 million, Mir Afzal 10 million, former prime minister Ghulam Mustafa Jatoi 5 million, former chief minister Sindh Jam Sadiq Ali 5 million, former prime minister Mohammed Khan Junejo 2.5 million, Pir Pagaro 2 million, former law minister Abdul Hafeez Pirzada 3 million, Yusuf Haroon 5 million [he confirms having received this for Altaf Hussain, the chief of the Mohajir Qaumi Movement], former chief minister Sindh Muzaffar Hussain Shah 0.3 million, Syeda Abida Hussain 1 million, Humayun Marri 5.4 million, Jamaat-e-Islami Rs5 million; Altaf Hussain Qureshi and Mustafa Sadiq Rs0.5 million; Arbab Ghulam Aftab Rs0.3 million; Pir Noor Mohammad Shah Rs0.3 million; Arbab Faiz Mohammad Rs0.3 million; Arbab Ghulam Habib Rs0.2 million; Ismail Rahu Rs0.2 million; Liaquat Baloch Rs1.5 million; Jam Yusuf Rs0.75 million; Nadir Magsi Rs1 million; Ghulam Ali Nizamani Rs0.3 million; Ali Akbar Nizamani Rs0.3 million; former Punjab governor Ghulam Mustafa Khar Rs2 million; Ghulam Sarwar Cheema Rs0.5 million, former prime minister Malik Mairaj Khalid Rs0.2 million, and Syed Salahuddin of Takbeer Rs0.3 million. All these payments were made by Lt Col Mir Akbar Ali Khan of the ISI (Rawapindi HQ 313 survey).
During the Mehrangate investigations (conducted by the second Benazir Bhutto government, Younas Habib had confirmed in his statement filed in the Supreme Court and recorded under section 161 Cr.P.C, that the following political and other pay-offs were made by him between 1991 and 1994 [after the 1990 polls]: "General Mirza Aslam Beg Rs140 million; Jam Sadiq Ali (the then chief minister of Sindh) Rs70 million; Altaf Hussain (MQM) Rs20 million, Advocate Yousaf Memon (for disbursement to Javed Hashmi, MNA) Rs50 million; 1992 – Jam Sadiq Ali Rs150 million; 1993 – Liaquat Jatoi Rs.01 million; 1993 – chief minister of Sindh, through Imtiaz Sheikh Rs12 million; Afaq Ahmed of MQM (Haqiqi group) Rs0.5 million; 1993 chief minister of Sindh, through Imtiaz Sheikh, Rs01 million; 1993 – Ajmal Khan, a former federal minister, Rs1.4 million; 1993 – Nawaz Sharif, former prime minister, Rs3.5 million; 27/9/93 Nawaz Sharif, former prime minister, Rs2.5 million; 26/9/93 Jam Mashooq Rs0.5 million; 26/9/93 Dost Mohammad Faizi Rs1 million; Jam Haider Rs2 million; Jam Mashooq Rs3 million; Adnan, son of Sartaj Aziz, Rs1 million;
To be continued
Source :
http://www.thenews.com.pk/Todays-News-2-174882-18-politicians-named-in-ISI-funds-scam-contesting-polls
Comments
comments