Why Pakistan army needs LeJ-ASWJ and other proxy militants: The Kayani doctrine – by Dr Farrukh Saleem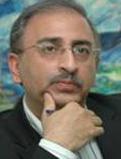 The Kayani Doctrine, built on four pillars, comprises: American troops would have to withdraw from Afghanistan; reconciliation among Afghan factions is not possible without the ISI; the Jalalabad-Torkham-Karachi route remains the most viable for withdrawing American forces and India cannot be allowed to encircle Pakistan. In 2009, General McChrystal, commander Isaf and commander US forces in Afghanistan (USFOR-A), refusing to buy the Kayani Doctrine, requested a 'troop surge' numbering 30,000-40,000. In 2010, 101st Combat Aviation Brigade, 502nd Infantry Regiment, 187th Infantry Regiment, 1st Brigade Combat Team and the 101st Sustainment Brigade were deployed to Afghanistan.
In 2010, General Petraeus, commander Isaf and commander USFOR-A, refusing to buy the Kayani Doctrine, began implementing his "comprehensive counterinsurgency (COIN) strategy". General Petraeus' COIN had four pillars: "securing and serving the population, understanding local circumstances, separating irreconcilables from reconcilables and living among the people".
By 2011, America's cost of war in Afghanistan hovered around a colossal $500 billion and the US had incurred 1,814 fatalities. By 2011, Petraeus' four pillars had begun to fall flat – one by one. America could no longer sustain the war in Afghanistan – neither politically nor financially. Finally, President Obama, in a prime time speech, bought into the Kayani Doctrine by announcing a troop drawdown schedule. On December 2, 2012, US Secretary of State Hillary Clinton held talks with COAS General Ashfaq Kayani. This may have actually been the first formal buy-in of the Kayani Doctrine.
On December 17, the principal deputy assistant attorney general told a federal court in New York: "In the view of the United States, the Inter-Services Intelligence (ISI) is entitled to immunity because it is part of a foreign state within the meaning of the FSIA (Foreign Sovereign Immunities Act)." This may have actually been an implicit acceptance by the US of the ISI's indispensability in the Afghan endgame (the doctrine's second pillar).
On December 29, Pakistan received $688 million under the Coalition Support Fund (CSF). According to the Ministry of Finance, "from May 2010 onwards Pakistan had asked for $2.5 billion under the CSF but only $1.9 billion have been reimbursed."
On February 10, "two convoys each hauling 25 shipping containers entered Pakistan at the Chaman and Torkham borders" heading back to where they came from. To be certain, these convoys will be followed by a few thousand taking back around 750,000 major military items valued at close to $40 billion (the doctrine's third pillar).
Indian defence analysts claim that the British have acted as the intermediaries in the latest US-Pakistan rapprochement and that Turkey, Qatar and Saudi Arabia are also involved in the game. Pakistan is once again becoming the centre piece in the Afghan endgame.
India's Ambassador MK Bhadrakumar, who served in Islamabad, Kabul, Tashkent and Moscow, opines, "Washington is stonewalling India's requests for the extradition of two key protagonists who are in the US jails – David Headley and Tahawwur Rana" and that "India's worst fears with regard to the situation in Afghanistan are probably coming true."
Apparently, India's dream of encircling Pakistan is evaporating up in thin air (the doctrine's last pillar). In all probability, Pakistan's security challenges are going to become even more challenging after Nato pulls out of Afghanistan. With America gone, militants of all sorts and forms could team up in their attempt to subdue Pakistan. Apparently, the Pak Army does not have much of a doctrine for such a contingency.
The writer is a columnist based in Islamabad. Email: farrukh15@hotmail.com. Twitter: @saleemfarrukh
– See more at: http://www.thenews.com.pk/Todays-News-9-163138-The-Kayani-doctrine#sthash.33XlL5Hw.C7M38BDo.dpuf
Comments
comments