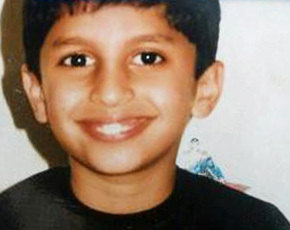 He was only 12-years old, full of life and promise. But that was on Sunday. Monday morning Murtaza Haider and his father, Dr Syed Ali Haider, were shot dead in a targeted attack by militants in an elite neighbourhood of Lahore.
Dr Ali Haider was a professor and the chair of the Ophthalmology Department at Lahore General Hospital. He was shot six times in the face, head, and other parts of his body. The learned doctor and his family had no enemies, yet the father and son were guilty of a cardinal sin in Pakistan. They were Shias.
Dr Haider was driving Murtaza to school Monday morning when two armed militants intercepted their vehicle and sprayed it with bullets. The police believe that their unprovoked murders were carried out by sectarian extremists.
This is what has become of Pakistan: Shia doctors, lawyers, parliamentarians, and children are being hunted down in the streets of large urban centres like Lahore, Karachi, and Peshawar. At the same time, Shia labourers, daily wage earners, street hawkers, and pilgrims travelling to Iran are taken off buses and shot in cold blood. And then there is indiscriminate bombings of Shia mosques and other gathering places.
In Quetta's Hazara town, fear rules the streets. Mothers do not want their children to leave homes. Wives dread the thought of their husbands becoming another statistic in the never ending sectarian warfare declared on Shia Hazaras. I spoke with my cousin in Hazara Town and asked about how people were coping. He told me of a community under siege and numb by fear and pain.
Those who work for the government and live in Hazara Town do not go to work anymore. They are confined to their homes. The admin staff drops files at their homes in the morning and collects the same files later in the afternoon. Hazara Town has in fact become an open prison for many. The less fortunate ones still have to venture out of the town and risk death at every corner.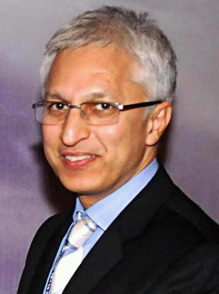 Needless to say, Pakistan can use some doctors, especially surgeons. Every doctor counts in Pakistan where there is less than one doctor per 1,000 people. Thus, killing them in cold blood does not make much sense for the welfare of ordinary Pakistanis. Dr Ali Haider was a renowned eye surgeon whose skilled and compassionate hands had restored the vision of countless patients.Dr Ali Haider had an unrivalled medical pedigree. He was the only son of another renowned surgeon and a professor of King Edward Medical University (KEMU), Dr Syed Zafar Haider. Dr Tahira Haider, his mother, also taught at KEMU, and his sister is also a medical doctor and an academic.
Dr Zafar Haider in his old age has to mourn the death of his son and grandson. While some may try to create doubts about the motives of the killers, Dr. Zafar Haider has no doubts. "My son has been killed for being a Shia and a dedicated follower of the Holy Prophet," the grieving doctor told Dawn.
Earlier in the week, I wrote in the same space urging Shias of Quetta and Peshawar to either relocate to Lahore and Karachi, or better to seek asylum abroad. Many in their comments on Dawn's website disagreed and accused me of caving in to the terrorists. Many expressed their commitment to strike back at the sectarian murderers. I am neither that naive nor that brave. The murder of Dr Haider and young Murtaza in fact further reinforces my belief that the life and property of Shias in Pakistan is no longer safe.
I also know that the State apparatus, including the police, intelligence agencies, and the courts, is incapable of arresting and convicting those involved in the guerilla warfare against the State using Shias as a target. Even when they are arrested, the courts failed to convict the sectarian terrorists. And while valiant police officers, such as SSP Ashraf Marth, laid their lives in pursuing militants, the courts could still not convict the alleged. Why? The three key eye witnesses in SSP Marth's case, all police officers, recanted their earlier statements that implicated the accused. It is therefore, no surprise that some elements of the State have capitulated and were subsidising the families of the alleged sectarian militants while they were under arrest.
A few hours earlier at Toronto's Nathan Phillips Square, I joined a few dozen protesters who had gathered yet again to protest the recent murder of Shia Hazaras in Quetta. It was only last month that a similarimpromptu protest brought several hundred Pakistanis in Toronto to the same place where they protested the death of Shia Hazaras who were killed on January 10. Unlike the last time, the crowd in Toronto was much smaller and the sloganeering had a distinct defeatist tone. It appears that many had resigned to the fact that sectarian terrorism cannot be stopped in Pakistan.
Dr Syed Ali Haider spent his life restoring vision to those who could not see. In the end, he and his son, Murtaza  Haider, were murdered by those blinded by sectarian hatred. Now it is up to the State to prove that it can deliver justice to the grieving family. Otherwise, the Haider family has no reason to stay in Pakistan and cure the very people who want to murder them.
Source: Dawn http://dawn.com/2013/02/20/murtaza-haider-is-dead-does-anyone-care/
Title: Title of this post is based on a tweet by @Darveshh.