Five years of democracy -by Jahanara M Wattoo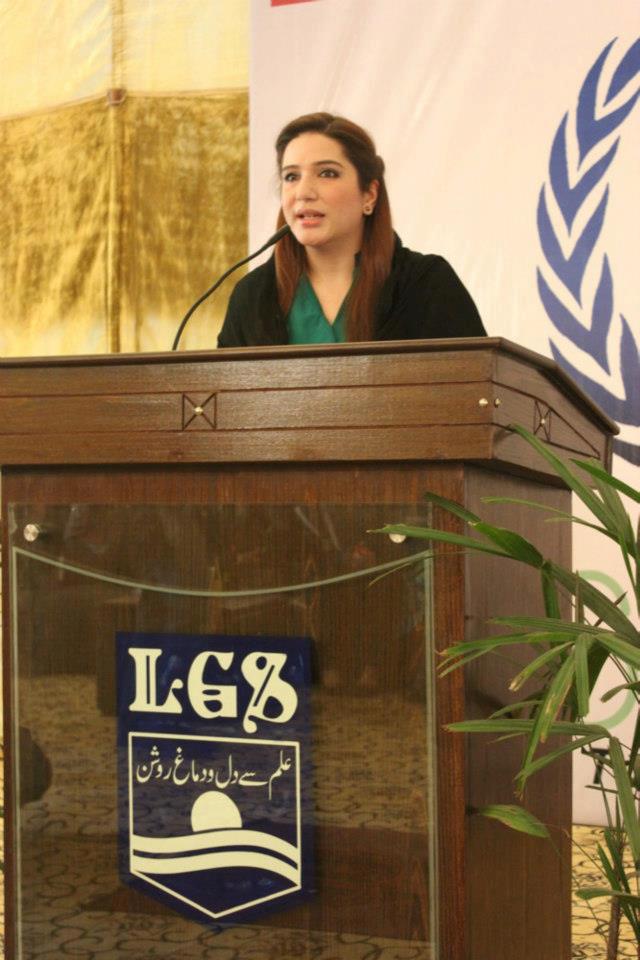 First time in the history of Pakistan, a democratic Government is going to complete its democratic and constitutional tenure of five years. Democracy stands strengthened in my country and now one can confidently state that there is rule of law and Constitution of Pakistan. Today, the undemocratic elements have been defeated while democracy has emerged victorious. Surely the credit goes to the President of Pakistan Asif Ali Zardari, PPP, his party, the political alliance and ofcourse adoption of the policy of reconciliation rather than wasting public's time in political victimization.
Democracy has become the most popular governing system across the world. At this stage we must appreciate all the political powers of Pakistan that stood united against undemocratic forces and did not allow them to derail the system under any condition.
Few people cannot be taken as entire system and it is the right of the people that they can outvote any party that fails to deliver. Mohtarma Benazir Bhutto Shaheed penned the Charter of Democracy in the better interest of the country and by the grace of God, PPP's following a policy of reconciliation has further fortified it.
Putting aside all differences with other political parties, refusing to pursue the politics of revenge, President Asif Ali Zardari brought everyone together on a common platform in a bid to remove all the stumbling blocks that could cause harm to the establishment of a true democratic system in Pakistan. Consequently in the last five years, democracy was reinforced and all the national institutions were given powers constitutionally and democratically. It was for the first time in history of Pakistan that a President enthusiastically gave up all his powers to the Prime Minister and Parliament. The powers that a dictator had usurped with the help of a dummy parliament full of turn-coat politicians, were returned to the real progeny of the democratic system.
In the last five years, democracy was delivered passionately and no stone was left unturned in empowering the subjugated sections of our society. Women were empowered economically and socially through Benazir Income Support Program.President Zardari indeed set examples for his successors, BISP the transparency of which has been felicitated and declared as a positive step, that is working for the betterment and empowerment of poor women. BISP includes Waseela-e-Taleem, Waseela-e-Haq and Waseela-e-Rozgar. Government has announced Malala Yousfzai Fund that will provide free and standard education to girls. The Poverty survey is the first of its kind in whole Asia that the present government conducted.
The orphaned children sheltered in Sweet Homes through sincere utilization of the Pakistan Bait ul Mall. Pakistan Bait-ul-Mal that is working for the last several years remained stagnant until under the supervision of President Asif Ali Zaradri sweet homes were constructed for orphans, where they could get better care and nourishment. It was the dream of our great leader Shaheed Benazir Bhutto that there should an organization at national and international level that could look after orphan children and provide them best education. So one day they can become good citizens and serve the country in right manner rather than going into wrong hands or brain washed by terrorists.
It was Shaheed Benazir Bhutto's government when 100,000 female health workers were recruited across the country from every area to ensure health care, nutrition, pre and post-natal care to millions of our poorest women citizens. After Benazir, no government paid any attention to the welfare of those lady health workers who are serving our deprived women in far flung areas but the present government of PPP approved regularization of service of 105,086 lady health workers (LHWs), including their support staff. This is another act unique to the PPP's government to empower women as no other government appeared to have taken interest in issues pertaining to the female population of the country.
As we know that it was PPP that had brought women as judges to the nation's courts and women's police departments were established to help women who suffered from domestic violence and even launched an exclusive Women's Bank to ensure their economic independence.
This government of PPP drew attention of the International Community towards the problems faced by victims of terrorism after a dictator's declaration of the war on terror. A bad image of Pakistan before the world was converted into a soft image. Government fought the malevolence of terrorism very bravely which was the most crucial challenge for Pakistan. Daily bomb blasts and killings have turned Pakistan into a dangerous place. Life in Swat and tribal areas was totally paralyzed and schools for girls and boys had been closed. No one was safe in mosques, schools, hospitals and public places. There was a rule of terrorists in Swat and FATA but they were eliminated successfully and the writ of the government was restored there. IDPs in thousands were looked after in their camps and were shifted to their homes with love, respect and compensation.
In the last decade,dictatorship has given nothing to the country except destabilization. Pakistan was passing through a phase of economic, social, democratic, judicial and political crises when the present government of PPP took over. Problems were massive but spirits were higher so one by one each problem was settled very wisely and democratically with census of all political parties. Even the opposition was consulted while dealing with every national issue. It was for the first time in the history of Pakistan when the government did take not take a single step without consultation other political parties sitting in treasury as well as in opposition benches.
It was not easy to appease allies because of faulty economic and trade policies of previous regimes that failed to produce a single megawatt of electricity, settle external and internal sectarianism or establish the much-needed peace in the country. Analyzing the five-year performance of PPP, it is obvious that the Government was in a quagmire of challenges that kept it fully occupied.
Despite all these hardships PPP achieved several landmarks that include provincial autonomy and restoration of 1973 constitution to its original form. Removal of FCR from FATA, abolition of concurrent list, strengthening federal units and reshaping of constitution according to national and international standards are praiseworthy.
The Government devised a mechanism for the purpose of superior judiciary appointments and free and fair election commission is an historical act despite the fact that PPP did not enjoy simple majority in the parliament. Indeed it is a miracle that political parties with opposing ideologies stood united in achieving all these objectives. The entire credit goes to the reconciliatory policy of PPP that Asif Ali Zardari had adopted wholeheartedly.
NFC award, Media freedom, Rights of Balochistan, exemplary work for human rights, establishment of human rights commission and twenty-four bills were passed only for the rights of women, all are feathers in the cap for PPP.
In this journey people like Shaheed Mohtarma Benazir Bhutto, Salman Taseer and Shehbaz Bhatti followed by Bashir Billour who gave up their lives in the indigenous war could not prevent end of terrorism that is still haunting PPP as they continue their struggle against this monster.
PPP is never afraid of extremists and terrorists for their cruel attacks but is worried about extremism and terrorism. Unlike other political parties who have sympathies and soft corners in their hearts for banned terrorist organizations, PPP has the courage of opposing them and the resolve to fight them till they are completely uprooted.
Only democracy is the solution of all problems that involve will of the people of a country in its affairs. We have to strengthen democracy. Indeed its a long and perilous journey on the path towards attaining ultimate democracy,peace and prosperity but our hopes are still alive, and our spirits full of enthusiasm and courage.
The writer is President PPP, Okara, Pakistan Ambassador for Orphan Children , Adviser SAIEVAC (SAARC apex body)
Source: Daily Times
Comments
comments