ISLAMAB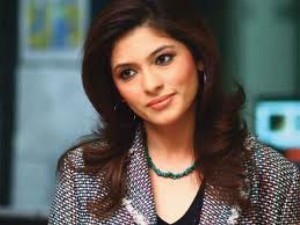 AD — Maria Khan, the host of a Pakistani television talk show, raided a massage parlor in a private residence in Lahore last week and accused the women working there of being prostitutes. Accompanied by the police, Khan and her "Baat Say Baat" camera crew threatened the employees with arrest, rifled through their purses, and cross-examined them about their work. The women's faces were caught on camera despite their repeated requests not to be filmed. Khan made racist comments about the parlor's Chinese owner, and even went so far as to contact the father of one employee and accuse him of pimping out his daughter.
Extremist ideologies have entered the Pakistani mainstream — and can even be counted on to get high ratings on local television.
Pakistani liberals are condemning Khan's show as the latest incident of moral policing by Pakistan's feisty independent media. Much criticism has focused on the fact that Khan violated the privacy of the parlor's employees and trespassed on private property to film the episode. Khan is also drawing comparisons to Maya Khan, another talk-show host who early last year aired a segment in which she chased down and chastized unmarried couples out on dates in Karachi's parks.http://youtu.be/yC8HddZN_bEhttp://
In 2007, students of the Jamia Hafsa, a seminary in Islamabad's notorious Lal Masjid (Red Mosque), raided a Chinese-owned massage parlor, accused the Chinese nationals employed there of being prostitutes, and abducted them. The confrontation led to concerns about Taliban-style vigilantism and moral policing in the Pakistani capital, and prompted the Chinese authorities to contact the Pakistani government and demand that extremists be brought under control.
In July of that year, the Pakistani Army took up arms against the seminary students and militants backing them — many of whom were veterans of the war in Afghanistan in the 1980s and since 2001. The showdown unleashed a wave of revenge suicide bombings against Pakistan's security forces and civilians, leaving hundreds dead.
That the ideologies and practices of the Lal Masjid militants are now the stuff of prime-time television is a cause for serious concern.
Pakistan's privately owned television channels rely on advertising revenue — tariffs that are based on high ratings — to operate. Television producers and anchors therefore resort to sensationalism to attract viewers. In this context, some commentators believe Khan's parlor raid was simply an excuse to broadcast titillating content. But such games are liable to backfire in Pakistan's increasingly conservative society, creating greater support for extremist viewpoints.
Khan's show was broadcast at a time when the Supreme Court is pressuring the country's media regulator to define and censor "obscene" content. Last month, the Supreme Court also ordered an investigation into blasphemy charges against Sherry Rehman, Pakistan's ambassador to the United States. In 2011, Rehman appeared on Pakistan's Dunya TV channel and criticized the country's draconian blasphemy laws. A viewer of the show deemed her critique tantamount to blasphemy and filed a complaint against her.
In such a prohibitive and intolerant environment, it's becoming harder to tell whether the media are concerned about entertaining or censuring the Pakistani public.
Comments
comments