Moments of Grief and Sadness! -by H.A. Khan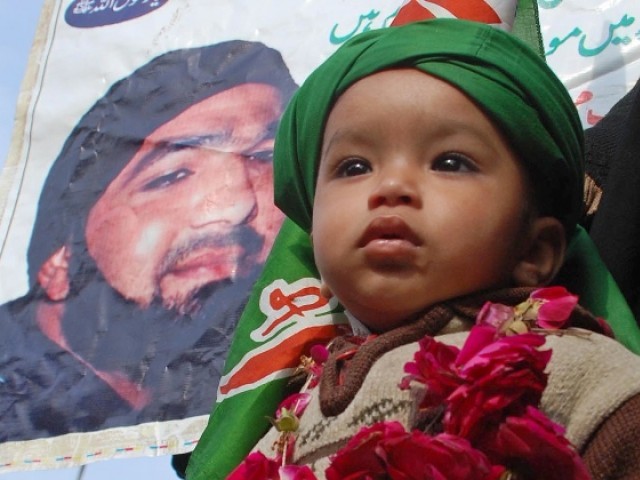 Yesterday I went to pick my family at bus terminal and as it was late so I took the cup of tea and start enjoying it. Then I stood by the book shelve and start seeing the books there, suddenly I saw a book titled ,PARWANA SHAMA RISALAT By Abu Hamza Mufti Jabar written in favour of the brutal fanatic murderer Mumtaz qadri.I was shocked to see the title and it took me back to that day when our great governor Salman Taseer was Martyred on the streets of Islamabad by this brutal qadri.
So as people starting enjoying new year I am sitting with all sadness that till the murder of the Mastung visitors this school of thought is on its brutal holy mission to kill all the voices of progress,enlightment and hopes.They want us to take in the dark era with their owned shariah and its black laws and principles.It was very tragic that the 500 Ahle Sunnat scholars gave a unanimous fatwa not to either praise Salman Taseer and nor participate in his funeral,yet the late governor was laid with all the state protocol.I still think that where we are heading and what type of country we will leave for our generations.
Lastly, I would like to ask our political parties to stand against this evil force and even I will protest with some political forces whom want to be a part with the latest qadri and don't let them rule our generations with their holy dark shariah and its evils!!
SHAME ON THE TALIBANS
SHAME ON THE PREACHER OF DARK FORCES
SHAME ON THESE IGNORANT AND FANATICS
SHAME ON THE SUPPORTERS FROM MUMTAZ QADRI TO TAHIR UL QADRI
SHAME ON THESE ENEMIES OF INNOCENT MASSES
Comments
comments