Transgressing Madrassas territory : TTP has asked for sacrificial animal hides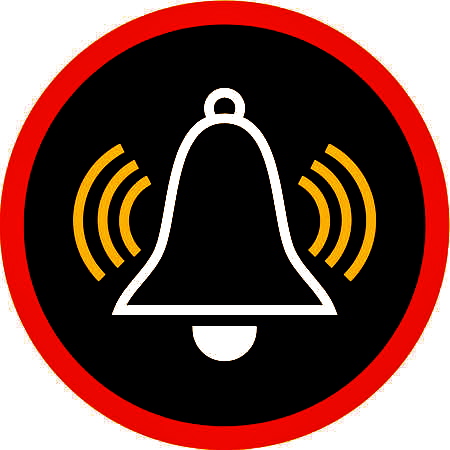 A meeting of traders, businessmen and working class laborers of all the major tribes Mohmands, Safis and Shonkaras who belong to Mohmand agency was called by Tehrik-e-Taliban Pakistan (Mohmand chapter) in Kanwari Colony Manghopir Karachi.
Mohmand chapter is headed by Umar Khalid. Ikramullah Mohmand is working as his deputy while Qari Shakeel is the right hand. The meeting is held shortly after Ikramullah Mohmand paid a visit to Karachi.
The Mohmand chapter of TTP has also formed a cell in Karachi for collecting protection money from the people belonging to Mohmand Agency. The network was developed by TTP Mohmand chief Omar Khalid and spokesman Ikramullah Mohmand to raise funds, said an elder from the Mohmand agency. Qari Shakeel, deputy to Omar Khalid, calls the traders himself, demanding money, he added. The network, led by TTP commander Yousaf Khan Mian in Karachi, has killed several traders who refused to pay, the elder said. Mohmand tribesmen based in Karachi usually sell timber and construction material. (Source)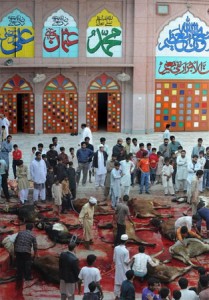 In the meeting, all of them were directed to 'Voluntarily donate" hides of sacrificial animals to the Taliban. For the purpose of better co-ordination Karachi is divided in 5 regions. An Ameer is appointed for each region, and all the people were warned against not obeying Taliban directives and reminded of the fate of those who failed to co-operate with them during Eidul Fitr this year and last year.
Mohmand chapter is among the most active cells of TTP in the megpolis. They have collected millions as extortion money from the traders and businessmen. Also have established a strong network of activists, Jirgas and committees to work on complaints, resolve disputes and issue price lists of various construction goods ( concrete blocks, slips and other items) sold by traders from Mohmand agency. All the traders are bound to pay a monthly amount to these committees.
Now they have put another step by asking for "sacrificial animal hides".
Conflict of interest: At odds with Madrassa
These are indeed worrying signs for owners of religious seminaries of deobandi sect. As for most of these seminaries (known as madrassas) , amounts collected from these hides is an additional bonus along with donations and funds of the whole year.
Traders and businessmen from Urdu speaking and Memon communities are major source of funding and donations to these madrassas for the whole year. But on the eve of Eidul Azha, these communities are forced to donate these animal hides to Khidmat-e-Khalq Foundation (KKF) an MQM offshoot.
Pashtun populations are never considered as a source of funding for these madrassas as most belong to working class laborers as they are good at providing these madrassas with men force, students and recruits. Eidul Azha is the only occasion when students collect hides for the madrassas they are studying in.
TTP vs other good Jihadis
Tall claims by Rehman Malik apart, all the jihadi and sectarian organizations are collecting sacrificial animal hides with names of welfare trusts.
Jaish–e–Mohammed  as Al-Rehmat trust;
Harkat-ul–Mujahideen with new avatar Ansarul ummah
SSP/LeJ/ASWJ as Al-Badr trust

Other religious and political parties too have their own offshoots for the same purpose. But all of these with an exception of KKF (MQM) refrain from direct conflict with each others, and big share goes to madrassas. Because their local heads and active workers belong to these madrassas. That is why, they avoid a direct conflict and consider these madrassas as most deserved candidates.
But, TTP and its regional chapter have most of their hardcore jihadi members not part of madrassa networks. They work freely and seeking resources for their own-selves not allowing people under their influence to decide out of their free will. That is why, their calls have raised concerns among madrassas owners.
Bids to harmonize
Madrassas owners have asked regional heads of jihadi outfits like Harkatul Mujahideen (Ansarul ummah) and jaish-e-Mohammad (Khaadamul Islam) to interact and communicate with TTP local heads.
An official of HuM, also a teacher at Jamia Binoria SITE Karachi owned by Mufti Muhammad Naeem visited Kanwari Colony to meet TTP Mohmand chapter local head, but he was not welcomed there and they refused to meet or talk with them on the issue.
"When TTP was killing people for their inability to pay huge sums as extortion money, no one cared, but now when their own territory is transgressed, they have woken up" a university student of Mohmand tribe said.
Comments
comments