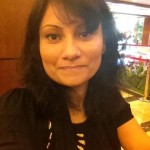 The other day, I came across a video on YouTube. It showed the Punjab Assembly's proceedings of June 20, 2012. In that clip, Chaudhry Allauddin, a member of the PML-Q, while having a heated argument on the provincial budget, called the women of the opposition "dancing girls from the well of death" of a circus and added, "We know what kind of women you are. We know your past." And of course, a bearded lawmaker sitting next to him kept clapping and cheering hearing those remarks and could not control his joy.
This whole thing reminded me of an argument that I once had with a journalist. He did not like my statement that women were respected more in the west. He very angrily claimed that women, especially as they age, are respected more in Pakistan. And he, of course, mentioned how his mother, grandmother and sisters are the most respected members of the family. And I said to him, "While you respect your mother and sisters, the guy standing on the corner of your street have no respect for them and he teases them when they go out."
And this is exactly what it is. Pakistan does not teach us to respect humans in general and women in particular. Women are teased and harassed on the streets. In fact, most of us Pakistanis don't even know what respecting a woman really means.
Using this example above of Choudhry Alludin, it is not just that he should not have called women in the Assembly "the dancing girls," but when you truly respect women in a society, dancing girls are respected as well. You do not yell at them, "hey, you are a dancing girl." Why does dancing girls have to be looked down upon? And even if you look down on them, who gives you the right to insult them? Who says you are better or deserve more respect? Respecting women in a society does not mean just respecting your own, or respecting women who are lawyers, doctors, or politicians.
All women have to be respected. Women walking on the streets need to be respected even if they are not related to you. Dancing girls, students, sales girls, social workers, and even prostitutes need to be respected. No matter how many layers of clothes a woman hides herself in, she still can not walk on the streets of Pakistan with out her male chaperones. Women are teased, groped, touched, and yelled at on the streets of Pakistan. In the west, a woman can wear shorts, skirts, dresses or whatever she wants to wear, and men don't feel that her clothes give them a right to hurl an insult at her or call her a slut or a dancing girl. That my friend is respecting your women! You do not put conditions on women: you would be only respected if you wore hijab, or Niqab, or dupatta, or walked this way or that way. You cannot tell them that they have to be only teachers or doctors to deserve respect. You can not make respect conditional.
Every woman who gets a chance to live in the west can feel the clear difference, unfortunately many can not put it in words. Many who are enjoying their freedom in the west, can not comprehend why they like it so much better in the west. Our women have to be educated first before we could educate our men on how to respect a woman. Sadly, in Punjab Assembly, the women who were called the dancing girls, did not get support from the women of PML-Q. It's culture. A lot of times women are happy when another woman is insulted, and show little unity. And then the day comes when it's their own turn to be called whores. If Pakistani men are ever going to respect Pakistani women, Pakistani women have to respect each other first.
کیا پاکستان میں عورت کی عزت کی جاتی ہے؟
کچھ دن پہلے میں یو ٹیوب پر ویڈیو دیکھ رہی تھی اور مجھے پنجاب اسمبلی کا ویڈیو دیکھنے کا اتفاق ہوا . ویڈیو میں اسمبلی کے اراکین بجٹ پر بحث کر رہے تھے کہ اپس میں جھگڑا شرو ہو گیا. چودہرے علاؤ دین جو کے مسلم لیگی نوں کے ممبر ہیں ایک دم بوھت طش میں آ گیے. کسی خاتون رکن کے ساتھ الجھ گیے. خاتون ان کی ساتھی قانون ساز تھیں. کہنے لگے " میں جانتا ہوں تم کہاں سے آئی ہو. تم موت کے کنویں میں ناچنے والی عورتیں ہو. مجھے پتا ہے تم لوگوں کی اصلیت کیا ہے" چودہری صاحب نے اور بھی بڑی بڑی باتیں کیں اور کہا کے وہ سب جانتے ہیں کون کیا کرتی ہے. چودھرے صاحب کے ساتھ بیٹھےداڑھی والے صاحب، عورتوں کی اس "اصلیت کے انکشاف" پر اپنی خوشی کو کابو میں نا لا سکے اور زور زور سے تالی بجانے لگے.
چودھری صاحب کی بات سے مجھے وہ جرنلسٹ بھائی یاد آیے جن سے ایک دفع میری بحث ہو گئ. میں نے کہیں لکھ دیا کے امریکا میں عورتوں کی بڑی عزت کرتے ہیں. انکو اتنا غصہ آیا کے مجھے نا سمجھ کہا اور کہنے لگے کےہمارے ملک میں عورت کی بوھت عزت ہے . خاص طور پر جیسے جیسے عورت کی عمر زیادہ ہوتی ہے ، اس کی عزت بھی بڑھتی جاتی ہے. ہم تو اپنی ماں بہن کی بوھت ہی عزت کرتے ہیں. این گوروں کو کیا پتا عزت کیا ہوتی ہے. میں نے کہا، "بھائی آپ تو اپنی ماں بہن کی بوھت عزت کرتے ہیں مگر وہ گلی کے کونے میں کھڑا لڑکا ان کو چھیڑتا ہے ." اور بلکل یہی ہی بات ہے. پاکستان میں رشتوں کی عزت کی جاتی ہے مگر عورت کی کوئی عزت نہیں کی جاتی.
اصل بات یہی ہے کے بوھت سارے پاکستانیوں کو یہ پتا نہیں کے عورت کی عزت کرنے کا کیا مطلب ہے. اب آپ چودہرے علاؤ دین کی ہے مثال لے لیں. بات صرف یہی نہیں کے انہوں نے اسمبلی کی عورتوں کی بے عزتی کرنے کی کوشش کی، بات یہ ہے کے جن معاشروں میں عورت کی عزت کرتے ہیں، ان معاشروں میں ڈانس کرنے والی عورتوں کی بھی عزت کی جاتی ہے. عورت اگر ڈانس کرنے والی بھی ہو، تو کوئی چیخ چیخ کر یہ نہیں کہتا، "او ڈانس کرنے والی." امریکا اور دوسرے یورپی ملکوں میں تو طوائف کو بھی عزت دی جاتی ہے اور اس کے بھی حقوک ہوتے ہیں.
پاکستان میں، خاص کر چھوٹے شہروں میں تو کوئی عورت یا لڑکی گھر سےاکیلی باھر جا ہی نہیں سکتی . ہمیشہ بھائی یا باپ کو ساتھ جانا پڑتا ہے. گلی کے لڑکے آوازیں لگاتے ہیں. گلی میں چلنا مشکل کر دیتے ہیں اور کبھی کبھی تو کوئی بڑا ہی بزدل لڑکا دوپٹہ کیچنے کی کوشش بھی کرتا ہے. عزت تو وہ صرف اپنی ماں بہن کی ہے کرتے ہیں. چاہے سات تہیں بھی پہن لو، برقع پہن لو، چھیڑیں گے ضرور. اور یہاں امریکا میں جو مرضی پہنو، کسی کے مجال نہیں کے آپ کو کچھ کہے. آپ پوری آزادی سے پھر سکتے ہیں .
پاکستان میں تو میں یہی سمجھتی تھی کہ یہی زندگی گزارنے کا سہی طریقہ ہے کہ گھر میں رہو یا بھائی کے ساتھ باھر جاؤ. اب یہاںامریکا رہ کر پتا چلا کے عورتیں بھی انسان ہیں اور ان کو بھی سڑکوں پر چلنے کی پوری آزادی کسی خوف خطرے کے بغیر ملنی چاہیے. اور معاشرے کے ساری عورتوں کی عزت ہو. اپ کی بہن کی بھی اور کسی دوسرے کی بہن کی بھی جو کے سڑک پر اکیلے جا رہی ھے. ہر قسم کی عورت کی عزت ہو، ڈاکٹر عورت کی بھی اور مزدور عورت کی بھی. ناچنے والی کی بھی عزت کی جایے اور بنک میں کم کرنے والی کی بھی. آپ عزت پر شرطیں نہیں لگا سکتے. اگر نقاب لو گی تو عزت کریں گے. اگر دوپٹے کے بغر نکلو تو عزت نہ ملے گی. امیر عورت سے دب کے کچھ نا کہیں گے اور مڈل کلاس کی لڑکی پر آواز لگانی ہے. یہ سارے غلط طور طریکے ہیں. یہ بات کے کسی عورت کی بے عزتی کرنی ہو تو اسے ناچنے والی کہو ، یہ بڑی ہی جہالت کی بات ہے. اس لئےکہ آپ یہ کہ رہے ہیں کے ناچنے والی بری ہیں. ناچنے والے لوگ فنکار ہیں اور ان کی عزت اور پیار ہی کرنا چاہیے .
اگر انڈیا والے اپنی کترینا کی عزت کرتے ہیں تو ہم اپنی دلدار کی عزت کیوں نہیں کر سکتے. اور ناچنے والے دیکھنے والوں سے برے کیسے ہو گیے ؟ اگر میں آپ کو سو روپے دوں ناچنے کے اور پھر خود اچھی بن جاؤں، تو یہ کہاں کا انصاف ہے. مزے کی بات ہے کے وہی کام پیسے والی اور انگرزی بولنے والی کرے تو اس کی عزت ہے. وہ راک ستارہ ہے. .جیسا کے میں نے کہا، پاکستان میں عورت کی عزت نھی. یا تو رشتوں کی ہے اور یا پھر پیسے کی. افسوس کی بات یہ ہے کے پاکستان مسلم لیگ نوں کی عورتوں نے چودھرے علا ہ و دین کا ساتھ دیا اور ان عورتوں کا نہیں جن کو چودھرے نے ناچنے والی کہا. یہ بھی پاکستان کے کلچر کی بڑی ہی گندی بات ہے کہ زیادہ عورتیں ایک دوسرے کی بے عزتی پرخوش ہوتی ہیں. مگر پھر آخر ایک دن آ ہی جاتا ہے جب کوئی ان کو ناچنے والی یا طوائف کہ کر بلاتا ہے.
جب تک پاکستانی عورتیں ایک دوسرے کی عزت نہیں کریں گی. پاکستانی مرد ان کی عزت نہیں کریں گے