The unsung tale of our red…No protest vigil? – by Saria Benazir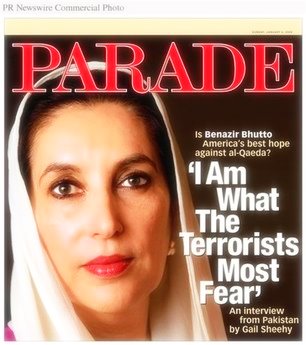 Every month has a heart jerking fiction of its own – the morsels of red dominate the grime, and the cries of the crestfallen reach their peak: where blood of humankind gets easy on the pocket and the demolishers are offered sanctuaries… Pakistan's soil – it has now become a parable of viciousness.
"Drone strikes are a desecration to Pakistan's territorial integrity, and have killed hundreds of the guiltless tribesmen" – Khan's scheme of the widely dubbed as "Peace March" on October 7, 2012 was to exhibit the discontentment of the Pakistani population to the American drone hits in the tribal belt of Pakistan. Draped in the swathe of compassion with the reason being political point scoring, using the naivety of the illiterate and deprived Pathan tribes, he declined to gaze into the tangible information.
No sane person can shore up the drone attacks, but is it not a hallowed certainty that thousands of our innocent civilians and soldiers (much bigger than the number killed in the drones) were botched by the terrorists, who engage safe refuges in the vicinity, Khan was marching towards, and perhaps, offered his procession protection as well. Can we plainly disclaim the blood of the Daughter of East, Benazir Bhutto, and thousands of our fearless warriors shielding our margins, who were martyred at the hands of these grotesque fanatics?
Is it bearable to ally with those, who detonate the girls' schools and slay blameless children, thus, keeping Pakistan in the dim era of redundancy? Shall we exonerate those, who have hindered our country's economic inkling and taken us decades back – for the misdeeds of those, who are not even us, our very people are disdained and a dire name is brought to our country? Should we give way to those who do not let our children to be inoculated against polio, leaving them crippled for life?
Are we still in a situation to supply them asylum in other parts of our country as well? Drones do no matter to the larger Pakistani population as much as the suicide bombings by these gruesome Taliban does – our children are not out of harm's way to go to the schools, we cannot pray in the mosques, or go to a park or shopping on a weekend, because of the ambiance of trepidation fashioned by them. Our people do not get meals twice a day, and their stoves lie cold.
Does that call for a Peace March or a Protest Vigil? Should not Khan also be taking up on those themes, being very civilized and nationalistic? If this is the voice of all the citizens of Pakistan, then why a PTI flag – why not Pakistan's for that matter?
On the very same day, a PPP rally that was supposed to be addressed by MNA and daughter of Chief Minister Sindh, Nafisa Shah was assailed. The firing episode that took place cost the lives of seven people including a ten year old child and a journalist, leaving many wounded, who will only endure with undeviating disabilities. A PPP worker cannot benefit from the same security as others do, because he signifies everything that the fundamentalists hate – the manifestation of a liberal, egalitarian and progressive Pakistan. Why is it only a humble PPP worker who has to forfeit? What was the felony of a 10 year old, who died to the pellets of those radicals?
I fully understand the men behind Al Qaeda. They have tried to assassinate me twice before. The Pakistan Peoples Party and I represent everything they fear the most — moderation, democracy, equality for women, information, and technology. We represent the future of a modern Pakistan, a future that has no place in it for ignorance, intolerance, and terrorism.
The forces of moderation and democracy must, and will, prevail against extremism and dictatorship. I will not be intimidated. I will step out on the tarmac in Karachi not to complete a journey, but to begin one. Despite threats of death, I will not acquiesce to tyranny, but rather lead the fight against it. – Shaheed Mohtarmah Benazir Bhutto.
An unsung tale of red it is – too sinister, too cavernous, yet not worthy of a protest vigil by the gentlemen in Pakistan's politics!
Comments
comments