Hazara Democratic Party (HDP) and the human trafficking gold mine – by Raza Changezi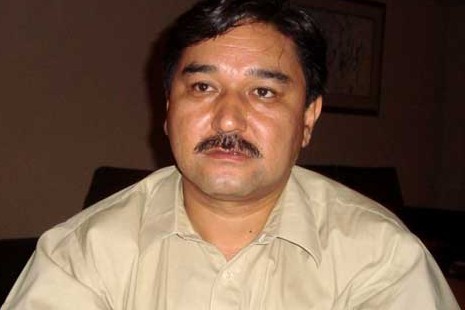 Hazara Democratic Party has been misrepresenting Shia Genocide as ethnic killing and continues to deny the martyrdom of at least 200 non-Hazara Shias in Quetta.
I have previously written on the same blog about the reasons due to which HDP continues to misrepresent Shia Genocide as Hazara Genocide. Those reasons include HDP's service to ISI, not allowing Shias of Pakistan unite, weapons smuggling to and from Afghanistan, and its political interests in Quetta for e.g. flaming ethnic tensions and winning 2 provincial assembly seats from Quetta. But there is another important reason due to which HDP continues to represent the situation in Quetta as Hazara-specific killing.
The worst reason for which HDP misrepresents deaths of hundreds of Shias is because it doesn't want its human trafficking business to be compromised. HDP earns millions of dollars through its human trafficking rackets in Europe and Australia.
HDP people are active on two levels. At the domestic level, they try to convince Hazaras of Quetta that only they are being targeted, and on the international level, they claim that only Hazaras are being targeted so that Hazaras are easily accepted as refugees in Australia or European countries.
I have no problem with Hazaras going to Australia or Europe to save their lives or earn better living. But this is not why HDP is smuggling Hazaras to these places. It is doing this for business. HDP members are charging high fees from their own people and sending them to these places through dangerous routes.
Hundreds of poor people have already lost their lives by drowning in the seas while going to Australia or killed by the harsh weather or border police while going to Europe. It doesn't mean that only HDP as a party is involved in human trafficking. Other people also do this in Pakistan as well as in other countries. But while in other places such as Punjab, KPK, and FATA, and in other third world countries this is done by organized mafias, in Quetta, HDP as a party is the mafia which does it.
HDP is not only responsible for deaths of hundreds of people who have lost their lives to the sea waters or harsh weather or border police, but also responsible for emptying Quetta of Shia-Hazaras and helping Lashkar-e-Jhangvi in its goal. Actually, HDP itself is carrying out ethnic cleansing of Hazaras in Quetta by smuggling them and charging very high fees which in some cases exceeds 20,000 dollars per person by the time a person reaches a refugee camp. Some people even sell their houses to pay this money.
This is also reflected in the presence of their active members on the social media who are a part of this racket and live abroad in huge numbers. Some people who are not directly linked to HDP but do this job also pay HDP a percentage of their earning in order to get HDP support.
This is not only shameful but also criminal. HDP is misrepresenting Shia Genocide on one hand to serve ISI and work along with Lashkar-e-Jhangvi, and on the other hand it is involved in human trafficking of Hazaras, for which it needs to present the situation as Hazara specific killing.
The people of Quetta are fed up with HDP and even aware of this fact but some of them have been convinced that HDP is actually doing them a service by charging thousands of dollars and sending to the Australia via dangerous routes. But majority of the people have reject HDP and it is evident in the support Sardar Saadat Ali Hazara has received from Hazaras of Quetta in the last 2 years. HDP is becoming more and more of an outcast among Hazaras. Very few people join their rallies and processions. In fact, even their call for unity processions and rallies on 1st October was rejected by Hazaras across the world when no one showed up on their calls.
Comments
comments