Martyrs of MRD Movement 1983 – by Ishak Soomro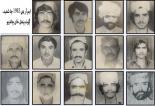 "Democracy is the system under which government is of the people, by the people and for the people". This is the definition of democracy recognized all over the world. But, in Pakistan, recently this definition has been given a new dimension also i.e. "democracy is the best revenge also". It is a historical fact that people of Sindh fought many battles (peaceful struggles) for democracy in which not only the common men and political activists but even their leaders like Zulfikar Ali Bhutto and his beloved daughter Benazir Bhutto also sacrificed their lives.
One was hanged while the second one was killed in the same city – considered city of colonels and generals. Besides, hundreds of people gave their precious lives, thousands were lashed, jailed and tortured, people are still fighting for real democracy in this country. A historical movement for the restoration of Democracy was launched against the cruel regime of Military dictator Zia ul Haq.
The main battlefield of this movement was Sindh province. It was started with effect from 14th August 1983, 29 years before. I was quite young and just had started journalistic career from my hometown Sakrand, Nawabshah [ Shaheed Benazir Abad] district. It was big challenge for me to report the events on daily basis particularly due to the fact that the press was under censorship at that time. Central Sindh remained more active in this movement, and cities like Khairpur Nathan Shah, Dadu, Moro, Halla, Sakrand, Liyari (Karachi) took active part in this movement, entitled as Save Pakistan Movement."
On 29th September 1983, people of various villages of Taluka Sakrand especially from the tiny village of Punhal Khan Chandio and many other surrounding villages assembled on the National Highway, four kilometers away from Sakrand Town. About 500 angry people blocked the highway, staged sit-in on the road, chanted slogans against the dictator and its regime and at the same time they were reciting the Holy Quran. Suddenly army trucks appeared and unarmed people chanted slogans loudly and expressed their hatred and anger against military rule.
Army men got furious and opened the mouth of machine guns and showered the blind bullets on the innocent demonstrators including young, old and adults. According to the eyewitnesses, unarmed people remained target of heavy firing for about three hours, and finally on the spot there were 16 dead bodies in addition to 54 injured people. All arrested injured were tried before military court Nawabshah and were given minor imp resentment. Also convicted by military court, Punal Khan Chandio, 74 years and his son Ghullam Abass chandio both received 10 lashes each.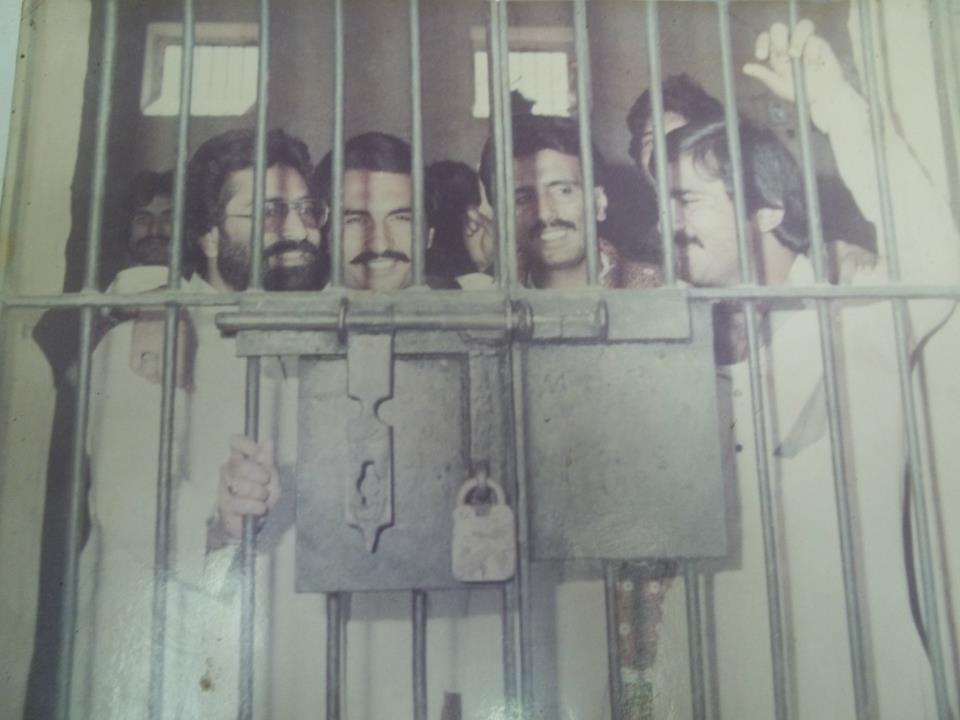 When I reached the spot with my colleagues for reporting there was death like silence all around and red blood was still fresh and could be seen oozing out of the dead as well as injured human bodies. The bodies were also blackened because heavy trucks were made to run over these bodies presumably to demonstrate the callousness and barbarism against protesting common people of Sindh at the hands of those who were responsible for that uncalled for operation.
The belongings of the demonstrators like shoes, towels, caps, empty bullets were scattered and even leafs of Holy Quran pierced with bullets were also found scattered. Fifty-four people, including those injured, were arrested. All, including dead bodies, were brought first to army camp Nawabshah, 25 kilometers away from the spot. After fulfilling the formalities injured and dead bodies were brought to the civil hospital Nawabshah in private vehicles. On this eve, hundreds of Nawabshah people, male and female, rushed to the Hospital, donated blood and saved the lives of people, who had raised pro-democracy slogans under "Save Pakistan Movement".
In the night, Radio Pakistan broadcast few lines in its news bulletin that "A gun battle occurred between miscreants and law enforcing agencies near Sakrand town on National Highway in which 16 miscreants were killed and 50 injured". But, simultaneously, BBC in its bulletin flashed the news that: "law enforcing agencies killed 16 people and injured more than 50 who were demonstrating for the restoration of democracy near Sakrand in Sindh Province.
This was the biggest incident of whole MRD movement of 1983, which resulted in heavy casualties. When we few journalists reached the village of Punhal Khan Chandio on foot the next day early morning, the village and its surroundings were flanked with deep agony due to the said callous operation. People were looking angry but no mourning. Dead bodies were brought and buried in the graveyards separately. A young but courageous Ghulam Qadir Chandio, a sitting MPA & ex-senator was looking after the said dreadful ceremony. His father, old and ill, Punhal Khan Chandio and elder brother Ghulam Abass had been arrested along with 54 other persons.
The bodies were dispatched without postmortem. The bullets could still be clearly seen in their bodies with blood still oozing out. Amongst those innocent martyrs were: (a) Ghulam Mustafa Chandio and Ali Sher, students of class seventh and eighth respectively, studying in Government High School Sakrand. Both were quite young and still school students, (b) One Hussain Bux Manganhar (Drum pitter) and father of seven daughters, (c) Tharo Khan aged 74 years, (d) 16-year old Janib Khaskhely who was shepherd of Qasir Khan Chandio village. All were peasants, laborers, students, shopkeepers, and a driver.
Now more than quarter of a century has passed. But people of this country are still fighting for real democracy and for the bright future of this country. People of Indus valley have sacrificed a lot. But, they still believe in democracy and prosperous Pakistan.
Author can be contacted at  ishaksoomro@yahoo.com
Comments
comments