Managing disasters require scientific approach – by Qudrat Ullah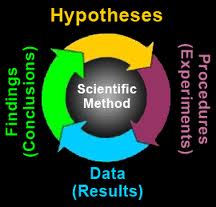 Historically speaking, government sector in Pakistan lacks any coherent and people-friendly approach to counter disasters and natural calamities and due to this, disaster management mainly revolved around dealing with flash-floods in the past with main focus on rescue and relief activities only. Disasters are treated as a momentary activity and after each disaster; federal as well as provincial governments have to incur considerable expenditures towards rescue, relief and rehabilitation operations in addition to the loss of development funding which was diverted to meet the critical needs.
But in view of some more serious events such as Dengue outbreak and Adverse Drug Reaction in Punjab, there is a need of paradigm shift from relief to risk management approach to disaster management, and to develop a training and curriculum for a course on effective disaster risk management, so that the people could be sensitized about coping with it.
All over the world, managing disasters has become a scientific knowledge with its own ethos, requirements and necessities and different government departments remain fully alert and attentive to effectively cope with any eventuality in shape of floods and earthquakes. In this backdrop, it is heartening to note the establishment of strategic partnership between University of Health Sciences, Lahore and University of Liverpool, UK. It is a good sign that this would ultimately lead to a dual degree award between the two universities. It is expected that collaboration between University of Liverpool and University of Health Sciences in devising joint strategies for promoting awareness, providing cheap and affordable preventive solutions and encouraging indigenous research on tropical disease such as tuberculosis, typhoid, hepatitis, dengue, malaria and other vector-borne diseases will help to combat any eventuality in the future.
Pakistan has faced a number of natural disasters in past recent years, with earthquake-2005 termed as world's worst earthquake, killing 73,000, destroying over 60,000 houses and making 3.5 million people homeless; the past floods have not only caused great human miseries but also affected the overall socioeconomic conditions of the country.
With the probability of occurrence of disasters increasing every year, and South Asia being the most vulnerable part on the earth to natural disasters, demands a holistic approach to preempt, mitigate and formulate a strategy to manage a post disaster scenario. This approach also requires commitment of the government, trained human resource, a new approach of academia towards disaster management as an expert field, and a systematic management of the data at public and private levels.
While past shows that resilience of the people and commitment of the governments towards the people of Pakistan has worked well, however, we also need to bring academia and media on board, not only to introduce disaster management as an expert field to train human resource, but also, media as disaster reporting, is an expert field in advanced countries. It goes without saying that no disaster management strategy can work without mass awareness and this is where the role of media is highlighted.
While the role of Earthquake Reconstruction & Rehabilitation Authority (ERRA) and other provincial disaster management organizations is equally important, however, there is a dire need for sharing experiences and learning from past experience of those who have been managing disasters so that better strategies can be evolved from lessons learned in the past.
Full support from the government in setting-up disaster management diploma course, and a close collaboration among federal disaster management, reconstruction and rehabilitation authorities with provincial set-ups is required for which Chief Minister Punjab Shahbaz Sharif should take the initiative of having a national dialogue on lessons learned from Earthquake 2005 and floods 2010 in Punjab, in which PM&DC, PDMA and provincial health department should take a lead in devising syllabus for the medical students about the disaster management. Similarly, there is also a need for holding scientific research and training, while disaster management awareness programs should also be initiated at school level to sensitize the children about it. It is expected that partnership with the University of Liverpool will give access to much needed technical and scientific advancements in the art of combating disasters and this will certainly help to make Pakistan a more secure place to live.
Comments
comments