Zardari's Politics defeated Old and New Jockeys – by Peja Mistry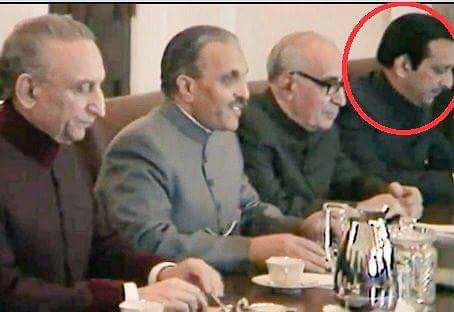 I have the highest respect for chairman Asif Ali Zardari not only for his political acumen but for his faith in people of Pakistan & democracy.
Like all chairpersons of PPP, Zardari has been target of military establishment's vicious campaign. Military generals have always planted their moles in PPP and usually they find the most respected person as their mole in the parties. It is the job of a true leader to identify and sideline those establishment agents in such a manner that they do not cause any damage to the party. Compared to Imran Khan Zardari has better understanding of establishment's traps.
I have written a lot about Raza Rabbani whom I call the head of Rabbani Network (ala Haqqani Network) of military establishment's liberal wing. Raza Rabbani has turned out to be the most trusted establishment mole. It would have been disaster if he was elected as the chairman of senate once again. It is not without reason the another member of Rabbani network, Farhatullah Babar decided to criticize Zardari after he refused to nominate Rabbani as chairman senate.
Nomination of Sadiq Sanjrani from Balochistan as chairman and convincing PTI to vote for him and Salim Mandiwala demonstrates the wisdom of Asif Ali Zardari.
There is no doubt that metric fail generals of Pakistan army have low IQ but one should not ignore the fact that these generals are supported by some of very intelligent minds from civilian mafia. From the Einstein's of media including big shots like Geo, Dawn and now social media to the masters of deception from right wing deobandi wahabi religious extremists, these generals have set up the most lethal mafia to crush people of Pakistan.
In order to defeat this media people of Pakistan needed a leader like Asif Zardari.
He has once again defeated establishment, just like he was able to defeat them in 2008. There can not be any truer slogan then
ایک زرداری سب پر بھاری۔
Comments
comments