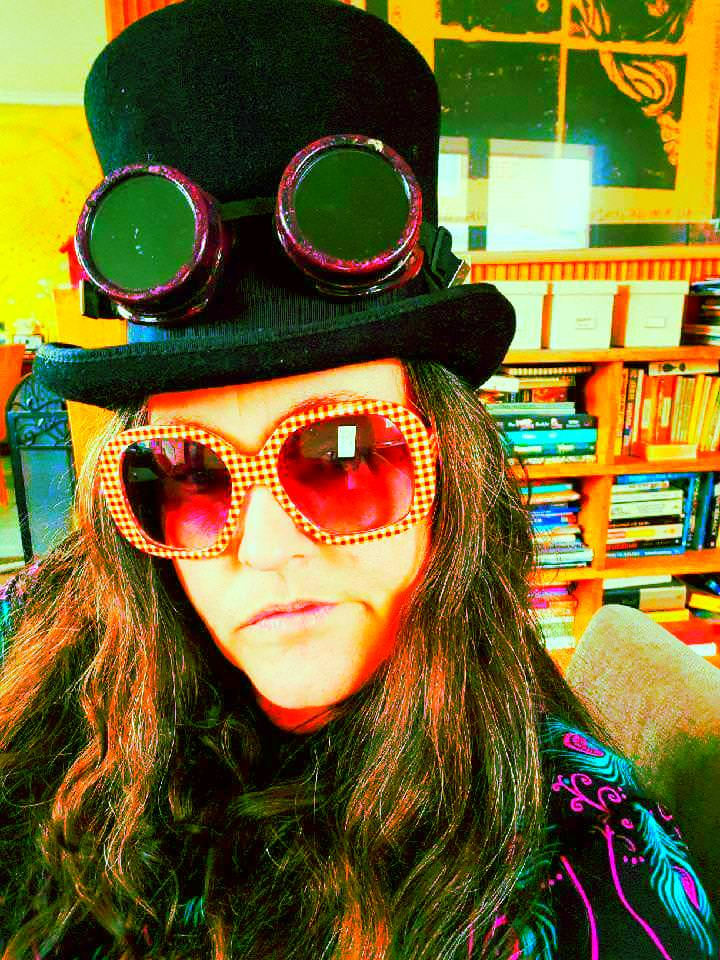 Well it looks like it's attack editorial season again, so I'm just going to write a bit about who I am and what I do in order to put everyone's mind at ease about me (or confirm all their worst suspicions, depending on where they're coming from). In any case I've acquired a lot of followers lately and I figure it's also a good idea to introduce myself in detail so people are fully aware of what I'm about and what I stand for.
I'd like to start off by publicly proclaiming that I am in fact a resident of Australia and not American so that Mueller doesn't indict me for conspiring to defraud the United States. Those thirteen Russian trolls will never face trial, but you can bet your ass my crony vassal state would ship me to the States in a heartbeat if they were asked to.
I write about US politics because that's where I reckon the head of the beast is. Australia is essentially an intelligence/military asset of the US-centralized international empire, so there's no point writing about Aussie politics if I'm interested in helping our species avoid extinction. And that's really the only reason I write.
Everything I write these days is focused on pointing to the fact that our world is becoming increasingly dominated by a sociopathic plutocracy with no loyalty to any nation or government, whose power-hungry manipulations keep marching our species toward extinction via nuclear annihilation or climate chaos. Until the people take their power away from these dangerous, exploitative warmongering elites, things are going to keep getting worse until we are at worst extinct or at best enslaved in a homogenized Orwellian dystopia where dissent is fully suppressed by AI censorship.
Since my focus is on worldwide restoration of power to ordinary people by prying it from the clutches of the oligarchs, my writings are often described as populist, and I think that's fair. I have faith that ordinary people as a collective are much better governors of the world than a few depraved elites, and I have faith that humanity can wake up enough to reclaim its power.
I believe capitalism is the underlying reason that these nationless elites have been able to so effectively seize control of the world's governments, media, militaries and infrastructure. The more you are willing to step on other people to get ahead, the easier it is to become wealthy, and the more willing you are to throw your fellow humans under the bus to exploit, manipulate, pollute, cheat, and enslave, the wealthier you can become.
This has led to a system where the wealthiest people are also the most sociopathic. It has also led to a system where money translates directly into political power, and therefore a system where we are all ruled by sociopaths. Nowhere is this more true than in the United States, which is where the nationless imperialist oligarchs focus their influence most aggressively.
In theory capitalism is fine. In practice it crushes the weakest and most disadvantaged while turning the worst among us into emperors. For this reason I am a leftist, but I am a leftist who understands that as long as unelected plutocrats control a political system, socialism cannot be possible. For this reason I focus a lot more on attacking the oligarchy than on promoting socialist policies. I start at step one.
This is why I have often promoted the idea of working with anti-establishment conservatives toward this end, since libertarians, paleocons and civic nationalists are also generally interested in ridding the world of oligarchic influence and rampant corporatist corruption, as well as senseless military interventionism and Orwellian surveillance and censorship. I get a lot of criticism from the left about this. I insist that I am correct.
Leftists call me a right-winger and a Nazi. Right-wingers call me a man hater, an Iran propagandist and a Soros shill. Centrists call me a Russian propagandist, an Assadist, and WikiLeaks asset. Really I'm just a mother doing her best to turn our species away from the omnicidal, ecocidal trajectory it appears to be travelling on.
I oppose the following:
Oligarchy
US military interventionism (all)
Corporate censorship
Government secrecy
US intelligence agencies (all)
Capitalism
Corruption
Propaganda
Mainstream media (all)
Racism, sexism, homophobia, Islamophobia, transphobia, antisemitism, bigotry in all forms
I support the following:
Government transparency
Sovereignty (personal and national)
Wealth redistribution and/or total redesign of the mechanics of wealth
Economic justice, including universal healthcare and a living wage
WikiLeaks
Feminism
Alternative media
Freedom of speech
Environmentalism
Spiritual enlightenment
Humans
Establishment loyalists write smear pieces about me because they can't get me fired since I'm crowd-funded and can't get me deplatformed since I don't have any platform beyond blogging and social media. Their only shot, then, is to circulate material making the general public suspicious of me so that nobody will read what I write. That doesn't really work either, though; the most prominent lefty outlet in America spent all of last July throwing smear pieces at me and it didn't even slow me down. My leftist haters are out of ammo, and my centrist and right-wing haters only help me.I really don't think there's much left to smear me about. I've said a few things that make people uncomfortable; I don't mind Mike Cernovich retweeting my stuff, I think it's okay to ask questions about things like Seth Rich and Pizzagate, and I am absolutely certain that we are being extensively lied to by establishment media about Russia and Syria. I stand by all of the above, and if anyone has a problem with that I don't care.
I was recently accused in a Progressive Army smear piece of being a "WikiLeaks asset", which is a new one for me. This is false. I have no relationship with WikiLeaks beyond my very enthusiastic and aggressive support for the outlet. I have never received any money from any WikiLeaks affiliate that I know of, nor for that matter from the Russian, Syrian, Iranian, or North Korean governments, nor for that matter from Soros or any other plutocrat.
Every once in a while a man who raped and pervasively abused me for years makes fake accounts on Medium telling people that I am a fraud because my husband writes my articles for me. This is false. I've been very open about the fact that my husband and I have a very intense and intimate relationship and we do everything together, including working on my articles, but they are mine and I retain full authorship and editorial authority over them. We're basically the way we are on our podcast all the time; a lot of laughter, swapping of ideas, handing the laptop back and forth and coming up with witty one-liners together. It infuriates my abuser that I have a good feminist man who deeply cherishes and supports me now, and he wants people to hate me for that.
That's all I can think of as far as things people might try to smear me for in the near future. I'm sure there's stuff I'm missing, but whatever. Haters gonna hate.
Source:
https://steemit.com/caitlinjohnstone/@caitlinjohnstone/a-little-about-me
Comments
comments