30,000-year-old rock art, 110 heritage sites discovered in Khyber Agency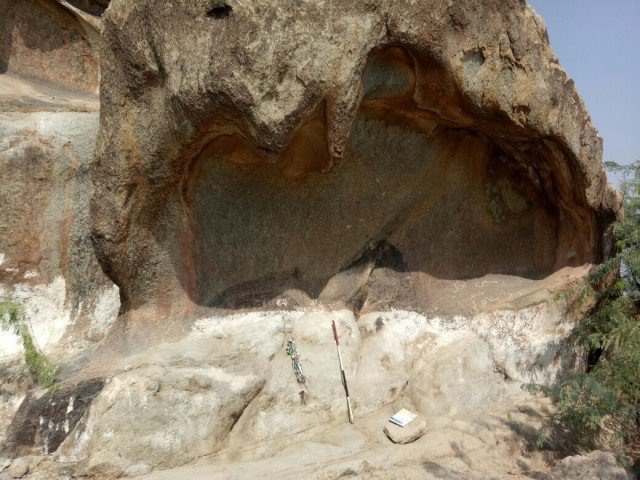 PESHAWAR: Archaeologists and political administration claimed on Thursday to have uncovered multiple pre-history sites, including 30,000-year-old rock art in Tehsil Jamrud of Khyber Agency.
The archaeological survey as a pilot project was initiated by the agency's political administration, along with technical support from Khyber-Pakhtunkhwa's (K-P) Directorate of Archaeology.
The survey has documented 110 archaeological sites of pre-history, Buddhist, Islamic and British era.
In the next phase, according to the political administration, the study will be extended to other tehsils of Tirrah and Barra.
Although the survey has highlighted a number of sites, the political administration and Fata secretariat have no archaeologists, funds or any specialised department to work for its preservation, protect it from vandalism and utilise it to attract tourists.
"These rock carvings were etched around 30,000 years ago," Abdul Samad, Director K-P archaeology and Museums, who has conducted the survey, told media on Thursday.
The Khyber Agency remained the part of ancient Buddhist Gandharian civilisation, which flourished in areas that fall in Pakistan and Afghanistan from the mid 1st millennium BCE to the beginning of the 2nd millennium CE.
"We have no such staff or department to work for preservation of archaeological wealth of the agency," said political agent Khyber Agency Khalid Mehmood.
Documentation of such sites is a major success for political administration as such steps were never taken in the past, he added.
Comments
comments