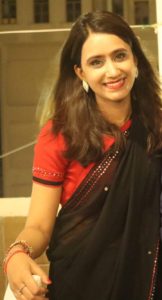 "Farcical dichotomy"
The current situation in Karachi is simply absurd. It is nothing but a farcical show of how false binaries are created in the name of 'neutrality'. The state, in its attempt to 'balance' the equation of what it likes to call a sectarian war, is attempting to create a picture that alludes to the engagement of two rival sides.
The premise of the argument that Sunnis are being killed in response to the Shia genocide is flawed in its essence. The ASWJ men killed in Friday's attack belong to the group that calls for the deaths of not just Shias, but also those Sunni Muslims who do not consider Shias kafir.
Since Muharram began, at least eight members of the Shia community have been killed. Javed Raza Rizvi, attacked by armed motorcyclists in Gulshan on October 7, died on October 11. Mansoor Zaidi, attacked by two motorcycle riders who fired gunshots at his car near his house in Gul Hassan Society, Block 8, Gulistan-e-Jauhar on October 7, was killed on the spot. Thirteen-year-old Faraz Hussain was killed in the attack on Dar-e-Abbas imambargah on October 17. Then, Syed Zaki Abbas and three of his nephews – Baqar, Nasir and Nayyar – were shot dead along with their driver, Nadeem, who was a Sunni, when gunmen riding a motorcycle opened fire on participants of a majlis at a house in Nazimabad No VI in District Central on October 29. Finally, Kamran Kazmi was shot dead last night while he was on his way back from a majlis. Meanwhile, numerous others, including a large number of women and children, have been injured in attacks on majalis and other targeted attacks.
In contrast, six people were shot dead on Friday. Terrorist organisation ASWJ claimed that all six men belonged to the banned takfiri group but later reports claimed that two of the men belonged to the Jamiat Ulema-e-Islam – Fazl.
In this entire scenario, the state claims to be taking 'indiscriminate' action against all target killers. But is it really an indiscriminate action?
Last Sunday, the civil society protested against the attack on the majlis in Nazimabad, which took place barely five hours after banned takfiri organisation ASWJ carried out a rally at Gurumandir. On Tuesday, the Sindh IG met our delegation and assured us of action within two days against whosoever is found responsible if we provide him with evidence of the hatred that is spread against the Shia community by the takfiri ASWJ. We cooperated with the police and provided them with the required evidence. However, five days have passed and no action has been taken against the banned outfit.
Meanwhile, in response to the six ASWJ men's killings, former senator Faisal Raza Abidi and Allama Mirza Yousuf Hussain, a prominent Shia scholar, were arrested within two days on the demand of the banned terrorist organisation.
Is this what you call indiscriminate action?
ASWJ chief Aurangzeb Farooqi, whose hateful videos are on Youtube, was nominated in Khurram Zaki's murder case. Why has he not been arrested? How is this indiscriminate action that leaders of one group are being arrested while those of the other group enjoy complete impunity? What kind of a joke is this?
The state must either arrest ASWJ leaders if Shia leaders are being arrested or it should stop claiming that 'indiscriminate' action is being taken.
The current situation doesn't add up even by the standards of the state – even if we admit that is a two-sided war and the state has to 'balance' the equation by arresting members from both the groups, why are prominent voices of one group being taken into custody while those of the other group are enjoying impunity?
Coming back to the question of the farcical dichotomy, I fail to understand how this can logically be called a 'sectarian' war. How many children and women related to ASWJ men have ever been killed in Karachi? It is only the Shias who have been lifting the bodies of their children at the hands of takfiri terrorists since ages. Even when ASWJ men are killed, it is mostly their militants. On the other hand, indiscriminate massacre of Shias takes place whenever they get an opportunity. When it comes to killing people, the takfiri terrorists do not discriminate against women and children. They kill whoever they can.
In short, it is basically intellectual dishonesty to term it a 'sectarian war' in the name of neutrality.

Minerwa Tahir
Comments
comments