The sex trade in Yemen: How Al-Qaeda makes millions by trafficking children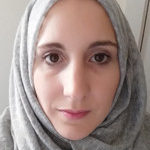 Yemen you might already know has suffered under the yoke of a brutal war – one which has plunged the impoverished nation into the arms of famine, death, and despair.
Yemen today however does not just resemble a nation in the throes of a violent military conflict; it holds a mirror to the tyranny we continue to legitimise, whose wealth still carries an attraction many cannot resist.
Yemen in so many ways has come to symbolise the essence of terrorism – this terrible agenda the Western powers still claim they to want to oppose whilst never ever really pointing the finger towards its truth….well not really anyway.
Yemen you probably know stands in pain and in blood – its borders breached, its skies darkened, and its people blockaded.
What you most likely don't know is that Yemen has now become human traffickers' new playground. What you most certainly will not hear from the mainstream media – God forbid the truth ever passes through their tight headlines! – is that Yemen has been sold out to the abomination of paedophilia.
Now if paedophilia is a reality and a crime few nations can claim to be spared from, such is its evil that most nations have at least been spared the ignominy of its open commercialisation and industrialisation.  By that I mean that no faction or group has ever dared – to the best of my knowledge – to create a grand capitalistic industry on the back of this vile monstrosity in broad day light and without fear of prosecution.
I am not so naïve as to believe that human sex trafficking is not a flourishing business in the world of the international black economy. What I am saying is that never before have criminals who practice it done so so openly, taunting the communities they prey on, confident in the knowledge that since they have powerful patrons this gives them a cloak of immunity for what they do.
More troubling still, Yemen appears to have become yet another domino to fall in a well-organised terrorist system in which human misery is a tradable commodity. If we look at the broader region in its entirety, and more particularly at those countries which have suffered at the hands of Wahhabi radicals, we see a disturbing pattern emerging: Nigeria, Somalia, Syria, Iraq, and now Yemen.  All these countries have seen vulnerable communities targeted by sex traffickers; their children sold into a system which profits and draws satisfaction from child abuse and dehumanisation.
In November 2014 Khales Journah wrote the following on Iraq:
"Three months ago, the extremist group known as the Islamic State kidnapped hundreds of women from the Yazidi sect. Since then there have been many stories about what has happened to the women, including physical and sexual abuse, slavery and forced marriage."
And:
"A lot of the kidnapped Yazidi women also seem to have been distributed in Baaj, around 120 kilometres west of Mosul, to fighters from the IS group. Doctors at Baaj hospital confirm this, saying they have treated a number of Yazidi women who have suffered at the hands of their captors, subjected to sexual and other physical violence."
Whilst such acts of despicable terror unfolded in Iraq and Syria, Nigeria too was gripped by this terrible new phenomenon.  Lifting a veil on the unspoken villainy of Wahhabism, The Guardian reported in October 2014:
"Girls and women abducted by the Nigerian Islamist group Boko Haram have described life in captivity which includes forced marriage and labour, rape, torture, psychological abuse and coerced religious conversion. More than 500 women and girls have been seized and held in militant camps since 2009, including 60 reportedly kidnapped from two towns in north-eastern Nigeria last week."
Systemic sexual abuse is conducted by terrorist militants for three purposes: to strike fear at the heart of communities, for self-gratification, and for financial gain.  Behind every abuse and every abuser has towered a system which has strived for, benefited from and leaned on sexual enslavement to assert its power and to industrialise its system.
I believe it is absolutely crucial to understand at this stage that what we are witnessing across Africa and the Greater Middle East is the engineering of a system which seeks to mainstream sexual abuse by making it a matter of fact.  Terror as it were, is attempting to transition from an ideology into a socio-political system based on the degradation of those perceived as "lesser".
Whole books could be written about this.  However in this article I will confine myself to lifting the lid on those crimes Yemenis have had to endure at the hands of their invaders, and which the world has so far chosen to look away from.
As world powers continue to argue Yemen's future – often by speaking over Yemenis, rather than to them – a great tragedy has unfolded, unspoken and unchallenged.
For a country which has already lost too many of its sons and daughters to war, seeing its children and young people stolen by the likes of al-Qaeda and Daesh is one abomination too many. Seeing its children and young people traded to sexual predators so that they satisfy their evil desires is where silence must end.
So far, and due to the nature of these crimes, communities have been reluctant to come forward. Stigma, fear of social exclusion, fear of repercussions, shame, and distrust of the media, have driven many families to keep silent.  Still, a few brave souls have now decided to break this unspoken code of silence, albeit under the cover of anonymity, so that abusers can be outed and victims rescued.
Hundreds of children – mainly young girls aged 6 to 15 are claimed to have been kidnapped from across Yemen, to be sold as sex slaves by al-Qaeda's trafficking network. The Mona Relief Organization in Yemen is currently assessing allegations of widespread abuses across several provinces.
Sources in Abyan – a stronghold of al-Qaeda, which also happens to be runaway President Abdo Rabbo Mansour Hadi's home province – have confirmed that children have been trafficked out of south Yemen through Mukallah and the seaport of Aden by militants affiliated to al-Qaeda.  It is important here to note that Aden is under Saudi control.
A former officer in Yemen's Central Security Forces, who I will call Abdullah to preserve his identity, explained how many of the children would end up somewhere in
"the GCC* to serve as sexual objects of rich patrons."

(*The GCC – the "Gulf Cooperation Council – the political grouping of Saudi Arabia and the Gulf States)
Abdullah is adamant al-Qaeda is operating with the full knowledge of the Saudi-led coalition.
"There is no way the Saudis do not know about this. Bear in mind Yemen is under a massive naval blockade.   They must know …!"
He added:
"Those children have been sold into sexual slavery. They will either be sent to Africa through Ethiopia and Djibouti or will be directly transferred to GCC countries. Al- Qaeda has made millions from this trade over the years. The war has allowed for an acceleration. I also believe that Yemen's youth is being traded to break Yemen's resolve."
Here is where I hope the straw will break the camel's back. The world has known for some time that Saudi Arabia has been instrumental in furthering sexual enslavement.
In 2009 the U.S. State Department Trafficking in Persons report read:
"Yemen is a country of origin and, to a much lesser extent, transit and destination country for women and children trafficked for the purposes of forced labour and sexual exploitation. Yemeni children, mostly boys, are trafficked across the northern border with Saudi Arabia or to the Yemeni cities of Aden and Sana'a for forced labour, primarily as beggars, but also for domestic servitude or work in small shops. Some of these children are subjected to commercial sexual exploitation in transit or once they arrive in Saudi Arabia."
And again, in the 2014 edition of the same report:
"Yemen is a country of origin and, to a lesser extent, a transit and destination country for men, women, and children subjected to forced labour, and women and children subjected to sex trafficking. Some Yemeni children, mostly boys, migrate to the Yemeni cities of Aden and Sana'a, or travel across the northern border to Saudi Arabia and, to a lesser extent, to Oman, where they are subjected to forced labour in domestic service, small shops, or as beggars. Some of these children are forced into prostitution by traffickers, border patrols, other security officials, and their employers once they arrive in Saudi Arabia; some children are forced to smuggle drugs into Saudi Arabia."
With the collusion of its Saudi patrons al-Qaeda is building up an entire economy generating millions of dollars through the exploitation of children. The world cannot afford to look away.
Source:
http://theduran.com/sex-trade-yemen-al-qaeda-makes-millions-trafficking-children/
Comments
comments