Saudi Arabia's trial of Shias a 'mockery of justice'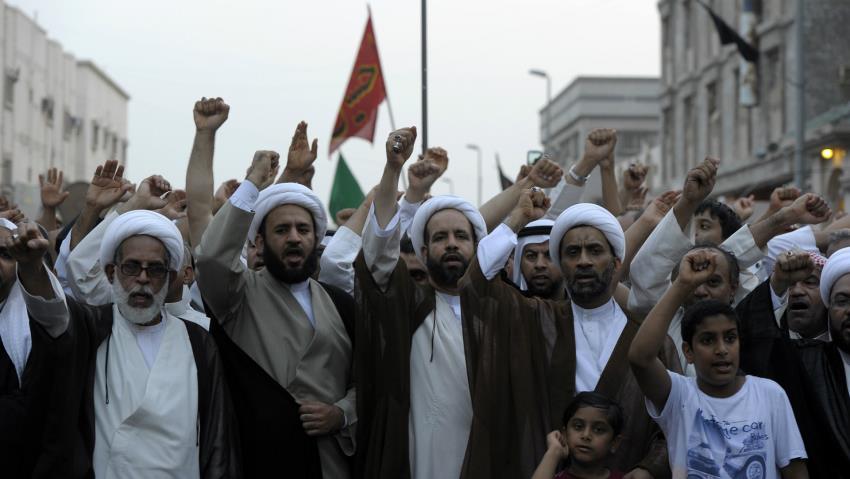 The trial of 30 Saudi men, accused of "treason and spying for Iran," is a mockery of justice in the kingdom, Human Rights Watch [HRW] has said.
The men – most from the kingdom's Shia-majority Qatif region – have been accused of spying for Iran, but the charge sheet reviewed by the watchdog contained a number of other allegations that turn the trial into a "mockery of justice."
Most of the charges are allegations not recognised as crimes, including "supporting demonstrations," "harming the reputation of the kingdom," and attempting to "spread the Shia confession," HRW said.
An Iranian and an Afghan were also tried in February under the same charges, in a process that violates the basic rights of all individuals accused, all of whom except one have been detained since 2013, the organisation said.
A Saudi lawyer who represented some of the defendants said the men were suddenly brought to trial in February.
HRW said the lawyer believes the timing may relate to "ongoing hostility between Iran and Saudi Arabia."
"Authorities have not permitted the defendant to meet with lawyers or provided all of the court documents necessary to prepare a defence," it added.
"This trial is shaping up as another stain on Saudi Arabia's grossly unfair criminal justice system," the group's Middle East director Sarah Leah Whitson said.
"Criminal trials should not be merely legal 'window-dressing' where the verdict has been decided beforehand," she said.
"Being a Shia Muslim should not be a crime, and Saudi courts should stop treating it as such," she added.
The watchdog revealed that prosecutors are seeking the death penalty against 25 of the 32 accused.
Defence lawyers had asked the court to halt an ongoing local media smear campaign against their defendants, which they said would lead to an unfair trial.
The Saudi government has been accused of waging a campaign of sectarian discrimination against Shias, protesters in the Qatif region said.
Saudi government clerics often denounce the local Shia population as "heretics" or fifth-columnists with allegiance to Iran, they said.
Meanwhile, Saudi Arabia blames unrest among its Shia community on Iranian meddling, but rarely presents evidence linking the Saudi protesters with Tehran.
The trial comes amid heightened tensions between Riyadh and Tehran, whose diplomatic ties were severed in January when protesters in Iran stormed the Saudi embassy, after the kingdom executed prominent Shia cleric.
The 56-year-old cleric, Sheikh Nimr al-Nimr, was a driving force of protests that broke out in 2011 in the kingdom's east, where the Shia minority complain of marginalisation.
The kingdom, which has a long history of human rights violations, has come under fire on numerous occasions for its gruesome procedure in carrying out the capital punishment.
Most executions see condemned convicts beheaded with a sword in public.
Source:
https://www.alaraby.co.uk/english/indepth/2016/5/18/saudi-arabias-trial-of-shias-a-mockery-of-justice
Comments
comments