LUBP's Open Letter to UN Secretary General Ban Ki-moon on Shia Genocide in Khyber Pakhtunkhwa, Pakistan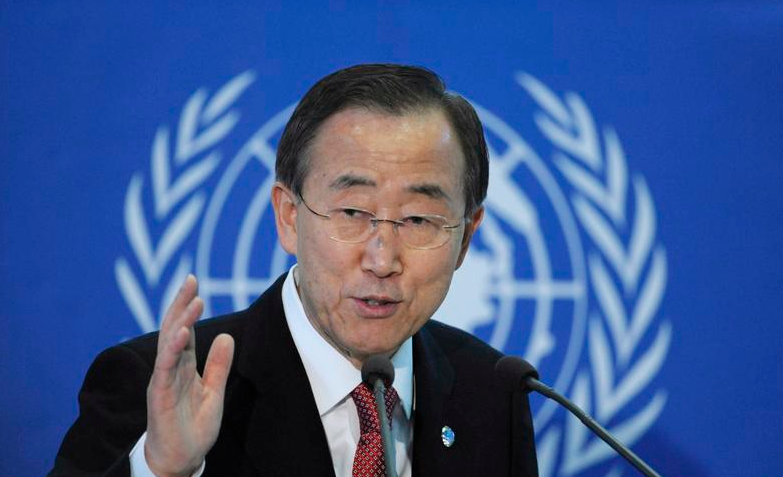 Honorable Ban Ki-moon
Secretary General, United Nations
HN HQ; New York City
NY 10017; USA
Sir,
On behalf of the Shia Muslims of Pakistan, we wish to state that we have found the UN completely silent and inactive on the continuing plight and persecution of the Shias of KP province of Pakistan where Imran Khan's Pakistan Tehrik-i-Insaaf has been in power for the last 3 years.
Mr. Khan seems to be quite concerned about loss of human life unless it happens to be Shia life.
UN's inaction is a shameful testament to the failure to fulfil its basic principles of upholding human rights and protecting Shia Muslims of KP from genocide. We write to you being sure of the fact that Imran Khan's PTI is in cahoots with Takfiri Deobandi terrorists who are killing Shia Muslims in KP.
In the past three years, hundreds of Shias have been killed in KP province of Pakistan and many have been forced to leave their houses but the provincial government of KP has not even issued a condemnation let alone taking action against the murderers or embracing the victims. One minister in the provincial government of Imran Khan's PTI even callously called the deaths of dozen of Shia Muslims in a bomb blast 'a trivial issue'. Imran Khan's handpicked Chief Minister in KP Pervez Khattak is famously anti-Shia and has never uttered a word in support of the genocide facing Shias in Peshawar, D.I. Khan (Dera Ismail Khan) and Hangu. Deobandi militants from KP are also infiltrating into Kurram Agency to conduct attacks on Shias of Parachinar.
In fact there are pictures of Chief Minister Khattak openly meeting with leaders of banned terrorist outfit Sipah-e-Sahaba Pakistan (SSP aka ASWJ) which is responsible for hatred and violence against Shias. In Peshawar and other areas of KP, the Rah-e-Haq party, an alias of the SSP/ASWJ is allowed to openly operate, organise hateful rallies against Sunni Sufis and Shias, and contest elections.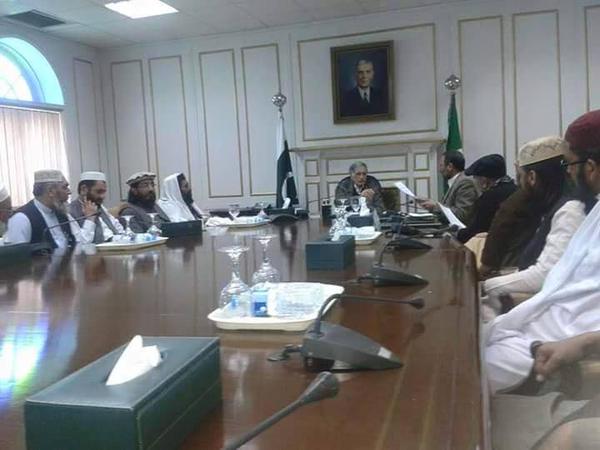 It has been heartbreaking to witness the silence of the UN and the international community on the persecution of the Shia Muslims in KP province of Pakistan. Since we cannot expect Imran Khan's pro-Taliban PTI to do anything about the Shia Muslims of KP, we will only call on the hypocrisy prevalent within the international community on human rights. Because the government of KP will continue to support Takfiri Deobandi terrorists affiliated with Taliban and SSP/ASWJ and not fulfil its responsibility of protecting its citizens, it is the duty of the UN, and yourself as its Secretary General, to ensure the safety of refugees and protection of people from persecution by calling on the government of KP and reminding them of their duties.
We call on you, as the Secretary General to move the UNSC to end the persecution and genocide of Shia Muslims in KP, Pakistan, and to bring an end to their inhumane plight in Peshawar and Dera Ismail Khan. After all, the Shia Genocide is as clear a threat to international peace and security as any, in the expanded notion of security now adopted internationally – which goes beyond mere conventional wars. Global security is indivisible and the international community cannot be secure while in one part of the world persecution and genocide of a people is going on with impunity. It is time for the UN to act decisively or forever lose its relevancy as a global body reflecting the will of the people just as the PTI government, especially its Chief Minister, has lost its relevancy and is seen as openly pro-Taliban. It is now time to live up to the commitment on which the UNO was founded – in the aftermath of a global appeasement to the genocide of another people in Europe.
LUBP Team
Pakistan's Alternative Media
Working for pluralistic, progressive and peaceful Pakistan
Comments
comments