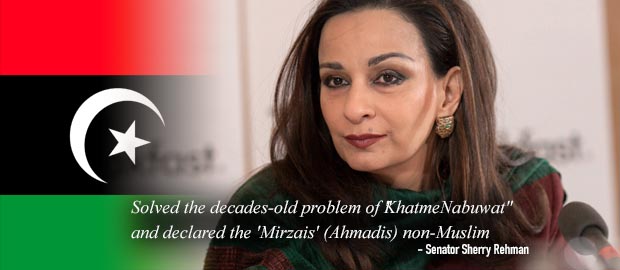 Pakistan People's Party (PPP) Vice President and former federal minister Senator Sherry Rehman has praised her party's role in declaring the now persecuted Ahmadiyya sect as non-Muslim. She made the statement in an article commemorating the the 37th death anniversary of the party founder Zulfiqar Ali Bhutto. The article was published in an Urdu Daily on April, 4th.
Paying tribute to party chairman Zulfiqar Ali Bhutto's services to Islam, Rahman said:
"Zulfikar Ali Bhutto has been criticized for his stance on religion but It was no other than Zulfikar Ali Bhutto who solved the decades-old problem of "the finality of prophethood" and declared the 'Mirzais' (pejorative for Ahmadi Muslims) a non-Muslim minority, and as such, proved himself to be a true lover of Prophet Muhammad (pbuh)."
On Saturday April 29th, another PPP leader and former Prime Minister Raja Parvaiz Ashraf also made similar remarks while addressing a political gathering in Kotli, Azad Kashmir.
In 2009, the PPP sponsored an anti-Ahmadiyya conference in Lahore and advertised it by placing banners across the city. In 2010, under the Presidency of Pakistan People's Party's (PPP) Asif Ali Zardari, two Ahmadiyya Mosques were attacked which resulted in the death of over 90 Ahmadis.
Founded in 1889, the Ahmadiyya is a sect of Islam which is considered heretics by mainstream Muslims. In 1974, Pakistan's government lead by then Prime Minister Zulfiqar Ali amended the constitution to declare the Ahmadiyya Muslims a "non-Muslim" minority. Human Rights organizations have urged the government to repeal the laws which encourage and legalize the persecution of the Ahmadiyya community.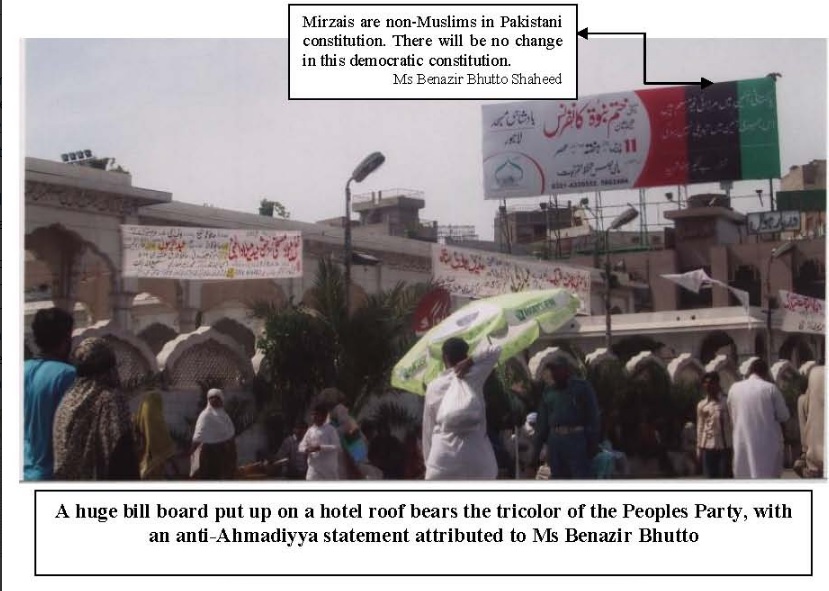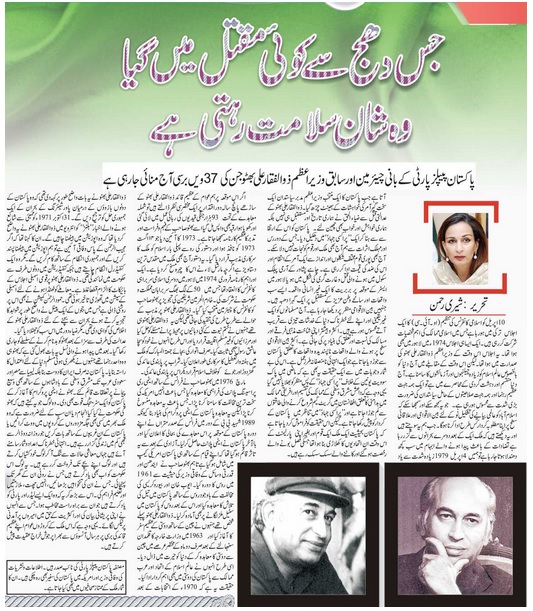 Source: