Saudi court approves death sentence for activist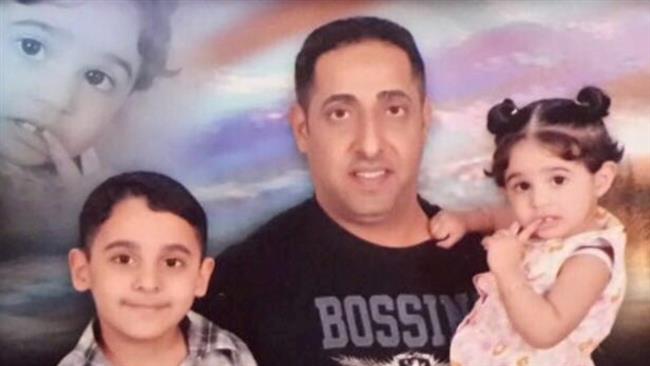 Saudi Arabia's Court of Cassation endorsed Saturday a death sentence handed down to an activist from the Shia community, four months after the execution of a respected cleric by Riyadh sparked international outrage.
The court approved the sentence handed down to Yusof al-Mosheykhas, a citizen of the Shia-dominated city of Awwamiyah in the eastern region of Qatif, Naba' TV reported.
According to the report, Mosheykhas was arrested two years ago after he attended several anti-government protests in his hometown. He was convicted of attempted terrorist act in an initial trial and was incarcerated in January 2014.
Rights campaigners expressed concern about the imminent execution of Mosheykhas, saying the activist could be put to death in an unknown location without prior notice. That has been the case for other Saudis and foreigners convicted of involvement in terror activities.
Back in January, Saudi Arabia executed Sheikh Nimr al-Nimr, a highly respected Shia cleric and an outspoken critic of Riyadh from Qatif, only to trigger massive condemnations around the world.
Saudi Arabia's Eastern Province, an oil-rich region which includes Qatif and Awwamiyah, was the scene of clashes between people and police since an uprising began there in early 2011.
Riyadh has faced criticism by human rights groups and governments in the West over its imposition of numerous restrictions on freedom of speech and the harsh way the courts deal with dissent. Notable activists, including Raif Badawi, a 31-year-old blogger who has been sentenced to 1,000 lashes and 10 years in jail for his writings on the internet, has been behind bars in Saudi Arabia since 2012.
On Friday, the United Nations torture committee called on the Saudi government to stop physical punishment, including flogging and amputations, carried out against the convicts in the kingdom while it expressed concern about the abuse of bloggers, activists and human rights lawyers in prisons.
Source:
http://presstv.com/Detail/2016/04/23/462190/Saudi-Arabia-activist-Mosheykhas/
Comments
comments