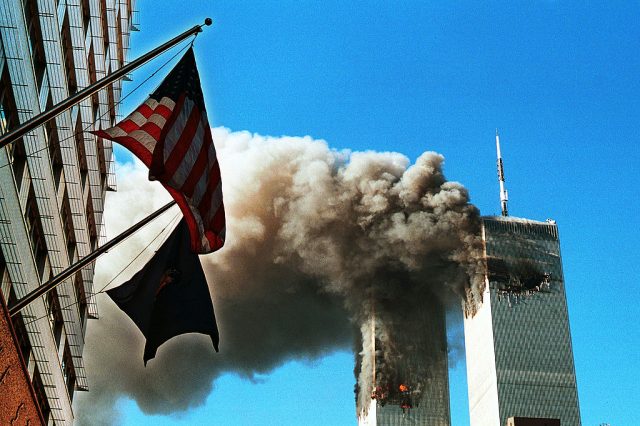 Earlier this week we reported that the U.S. government had potentially covered up Saudi Arabia's involvement in 9/11, but now yet another shocking revelation has been made.
Speculation has been rife throughout the course of the past couple of weeks, with many pushing for the declassification of a 28-page Congressional report which they believe will point to Saudi involvement in the infamous 2001 plane hijackings.
However according to the Telegraph, an even more thought-provoking testament has been made, as it has been revealed that the flight certificate of an Al-Qaeda bomb maker, Ghassan Al-Sharbi, was unearthed in a hidden envelope from the Saudi embassy in Washington when he was arrested.
The Al Qaeda bomb maker is thought to have learned how to fly with the 9/11 terrorists however for some reason he did not participate directly in the attacks.
Shortly before his arrest, he buried a lot of documents, and the certificate is believed to have been among them.
The documents were discovered by U.S. authorities and were subsequently released with little publicity last year.
However the documents were brought to the public's attention last week when an activist discovered them and wrote about them on his website, posting:
The envelope points to the fundamental question hanging over us today: to what extent was the 9/11 plot facilitated by individuals at the highest levels of the Saudi government?
As if by coincidence, Barack Obama has decided to meet with King Salman of Saudi Arabia, at Erga Palace in Riyadh, to talk about the ongoing threat of ISIS, though it is only natural to question the true motive of his visit.
Earlier this week the New York Post claimed that the U.S. government deliberately covered up any Saudi involvement with 9/11.
Apparently, one of their reporters, Paul Sperry interviewed various high ranking officials investigating the attacks before claiming that 'virtually every road led back to the Saudi Embassy in Washington'.
Former FBI Agent Mark Rossini, who was investigating the hijackers, even went so far as to say the White House 'let them off the hook'.
However, whether such claims are true or false, I don't know. But it is certainly only right that the public ought to know exactly what happened on that September morning.
Source:
http://www.unilad.co.uk/news/more-evidence-emerges-linking-saudi-government-to-911/