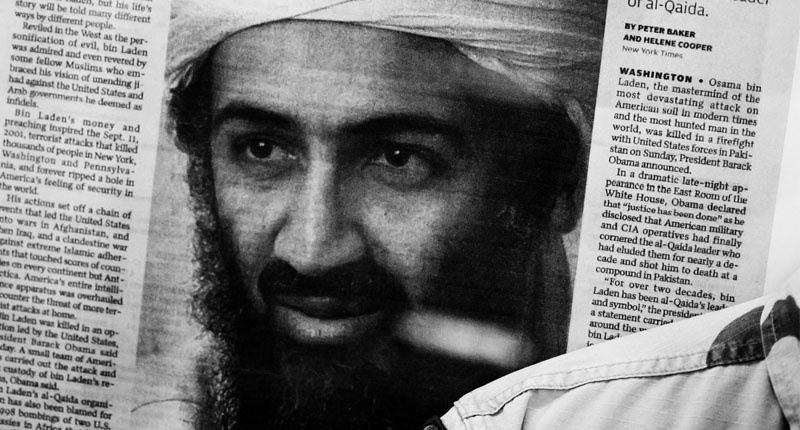 Award-winning investigative journalist Seymour Hersh talked in a wide-ranging interview with journalist Ken Klipperstein about the complex relationship between the United States, Saudi Arabia and Pakistan, which he reported on extensively in his new book, The Killing of Osama Bin Laden.
Among other things, Hersh said in the exclusive AlterNet interview that the Saudi government bribed Pakistan with "hush money" to hide Osama bin Laden from the U.S. because the Saudis didn't want the Americans to interrogate him.
"The money was from the government … what the Saudis were doing, so I've been told, by reasonable people (I haven't written this) is that they were also passing along tankers of oil for the Pakistanis to resell. That's really a lot of money," Hersh told Klipperstein.
The bribe, in the form of money and tankers of oil, was in the amount of "hundreds of millions [of dollars]," but he didn't have solid figures to share.
He also called bin Laden's death a "targeted assassination" and said the Navy SEALS who carried out the "hit" were not happy with the attention the operation received.
"The SEALs weren't proud of that mission; they were so mad it was outed…I know a lot about what they think and what they thought and what they were debriefed, I will tell you that. They were very unhappy about the attention paid to that because they went in and it was just a hit," Hersh said. "Look, they've done it before. We do targeted assassinations. That's what we do. They understood—the SEALs—that if they were captured by the Pakistani police authorities, they could be tried for murder. They understood that."
Hersh also shed light on why bin Laden was killed instead of apprehended and interrogated.
"The Pakistani high command said go kill him, but for chrissake don't leave a body, don't arrest him, just tell them a week later that you killed him in Hindu Kush. That was the plan," Hersh said. "Many sections, particularly in the Urdu-speaking sections, were really very positive about Bin Laden. Significant percentages in some areas supported Bin Laden. They [the Pakistani government] would've been under great duress if the average person knew that they'd helped us kill him."
Source:
http://www.rawstory.com/2016/04/seymour-hersh-saudi-arabia-bribed-pakistanis-to-hide-bin-laden-so-americans-couldnt-question-him/#.Vxm2NLMR0G0.twitter