Saudis caught with their pants down? – Zahra Abidi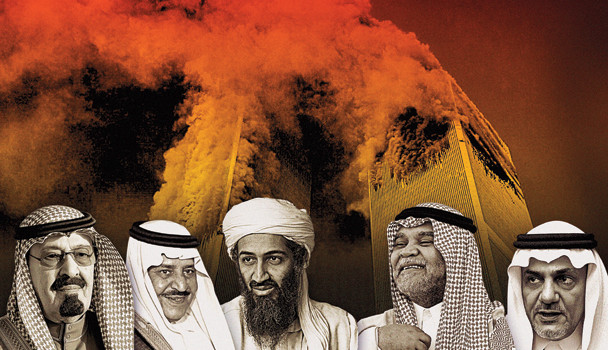 After more than a decade, it seems the White House may finally be folding under pressure to declassify the 28 redacted pages of the 9/11 commission report.
Bob Graham, ex-senator and former Chairman of the Senate Select Committee on Intelligence, has called the Government's obstinacy on keeping the information classified, "inexplicable" and 'disrespectful to the American people". Graham has been calling for the declassification of the secret pages since 2011. He has finally received a nod from the White House that the declassification will soon be completed and the release may occur within "one or two months."
So why should the Saudis be worried? Although Graham refused to elaborate on what's in the pages but in his interview with Megyn Kelly
on 'The Kelly File', he said that "the pages contain details of who financed 9/11 terrorist attacks and the finger points at Saudi Arabia".
With Steve Kroft on '60 minutes', Graham stated "I think it is implausible to believe that 19 people, most of whom didn't speak English, most of whom had never been in the United States before, many didn't have a high school education, could have carried out such a complicated task without support from within the United States".
He further added "Which to me, makes it not only disrespectful to the American people, not to allow them to have the transparency of knowing what the government has done in their name, when it does not involve a national security risk.
In fact, I think it actually increases our vulnerability, because it allows the Saudis to continue feeling that there's no sanction against them to fund terrorist activities."
Kroft also spoke to former 9/11 Commission members U.S. Sen. Bob Kerrey and former Navy Secretary John Lehman; lawyers for family members of attack victims suing the Kingdom of Saudi Arabia; and to Tim Roemer, former Democratic U.S. Representative from Indiana who was the only person to serve on both Congress' Joint Inquiry and the 9/11 Commission. All of the former U.S. officials have read the redacted pages. Roemer says "it's time to let everyone know what's in the top secret documents.
"Is it sensitive…a bit of a can of worms or some snakes crawling out of there? Yes," says Roemer.
http://insider.foxnews.com/2016/04/11/senator-bob-graham-calls-28-pages-classified-information-saudi-involvement-be-released
Comments
comments