Saudi forces deliberately used poisonous gas during the Mecca stampede, says a Saudi expert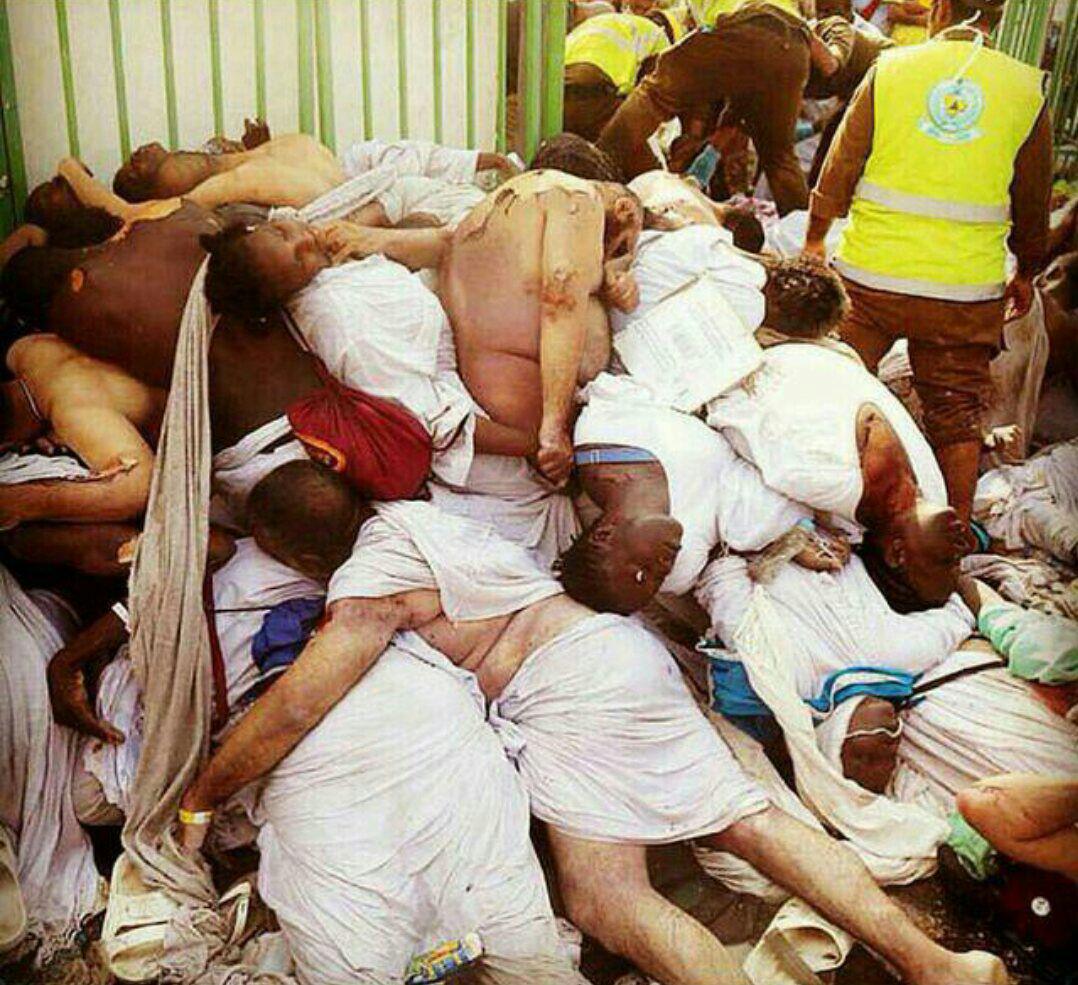 Mr. Hani al-Shoukri , an astute Middle-East expert and exiled political opponent in an interview with Asharq Al-Awsat ,the pan-Arab daily claimed that there is irrefutable evidence indicating the Saudi security forces indeed used poisonous gas deliberately during the annual Hajj rituals in Mecca. " the Saudi forces are blameworthy for the utter mismanagement for deadly hajj crush and the untimely presence of Mohammad bin Salman, the infamous deputy crown prince and Saudi Defense Minister's large entourage which was accompanying him with 300 security personnel and 200 vehicles resulted in fatal blocking of the two of three  corridors in Mena," said Mr. Al-Shoukri. By meticulous analyzing of the pictures and video clips, added Mr. al-Shoukri, and also with studying the autopsy reports and other pertinent facts one can ultimately assume that there was an unknown poisonous gas used at Thursday's catastrophic stampede in the Holy Mecca. "If you look at the pictures, you can find that most of the victims had no deadly fractures neither in their skull nor in vital bones and also the approximate age of the Mecca's victims ran the gamut from 25 to 40. This is a well-established fact that Human's body is at the peak of its strength during that ages.
All these indicate that a toxic gas was inhaled by pilgrims," added Mr. al-Shoukri. Mr. al-Shoukri explained the motives for such a disaster by pointing out to the simmering power struggle between the al-Sudairi and al-Shammari rival clans within the House of Saud .Certain Saudi security agents dispersed toxic chemicals among the pilgrims which led to the deadly incident. According to Mr. al-Shoukri all victims' bodies' must be examined in order to determine the real cause of their death. Mr. al-Shoukri further added that particular political currents within Saudi security apparatus seek to outmaneuver their adversaries and expel them from the executive system by creating these sorts of bloody mishaps .this claim can be corroborated by studying the pernicious conflict between high-ranking Saudi princes, the children of the former and the incumbent monarch, thus in order to spare the lives of tens of thousands of pilgrims from this kind of terrible ordeals, the Hajj management should be relegated to neutral bodies such as UN or Organization of Islamic Cooperation.
Source:
http://awdnews.com/top-news/saudi-forces-used-poisonous-gas-during-the-mecca-stampede,-says-an-saudi-expert
Comments
comments