Sectarian monster Erdogan Al-Baghdadi shamelessly justifies Iraq's invasion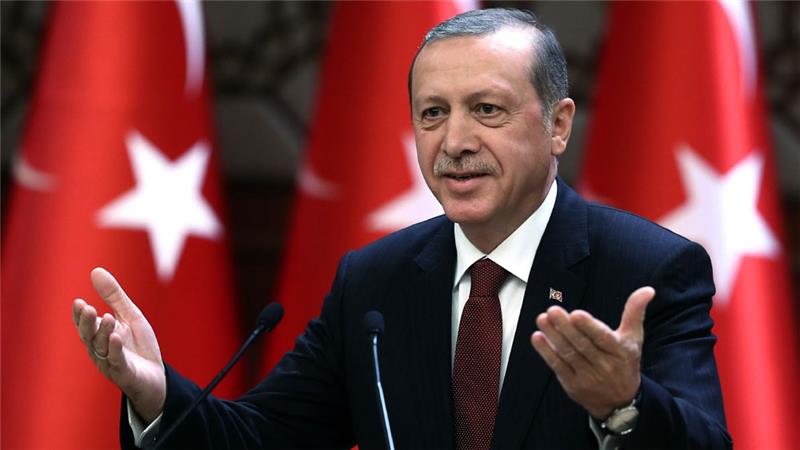 Turkish President Recep Tayyip Erdogan has said that Turkish troops were in Iraq at the request of Prime Minister Haider al-Abadi since 2014 as the row between the two countries deepens.
"Turkish soldiers are in Basheeqa camp at the request of Haider al-Abadi in 2014. Now I am asking why he was silent since 2014," Erdogan said in an interview with Al Jazeera on Wednesday.
The recent arrival of a heavily armed Turkish contingent near the frontline close to Mosul has added yet another controversial deployment to a war against the Islamic State of Iraq and the Levant (ISIL) group that has drawn in most of the world's major powers.
Ankara says its troops are in Iraq to train Iraqi forces as Baghdad calls the deployment "an invasion".
Iraq asked NATO on Tuesday to put pressure on alliance member Turkey to withdraw its troops immediately from northern Iraq after Ankara said it would not deploy any more but refused to pull out those already there.
In the Al Jazeera interview, Erdogan also said that Iraq and Iran's governments pursue sectarian policies both in Syria and Iraq.
"What will happen to Sunnis? There are Sunni Arabs, Sunni Turkmen and Sunni Kurds? What will happen to their security? They need sense of security," Erdogan said, criticising the Shia-dominated Iraqi government.
"For a long time mainly due to the regional governance in northern Iraq, people lost their rights. They need their rights back. A lot of Arabs in the region have lost their rights. Unfortunately we cannot see fair governance in Iraq. That's why people there are so worried," he said.
Source: Al Jazeera
http://www.aljazeera.com/…/erdogan-turkish-troops-iraq-pm-a…
Comments
comments