Pakistan's most un-Pakistani institution – Ayaz Amir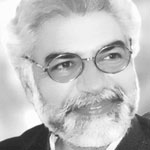 The Sindh Institute of Urology and Transplantation is an aberration that doesn't fit into the national landscape. The creed animating its work is pure craziness: that the sick are entitled to not just free treatment, from start to finish, but the best treatment, the fancy phrase being state-of-the-art treatment.
Now in a land otherwise dedicated to greed and plunder, where cutting corners is the true faith, if this is not craziness what other name do we give it?
SIUT has not only upheld the creed of free treatment as a verbal proposition for the past 40 years, it has against the odds made it come true. From the moment you enter, as a sick person, the urology department of the Dow Medical College in Karachi, for that is what it is, till the time you leave after completing your treatment, you pay not a penny.
The most elaborate tests may have been carried out on you. You may have had a kidney transplant and received the most expensive medicines. But you pay not a penny. Throughout the vast expanse of SIUT, for over the years from its small beginnings it has grown into a mighty oak, there is no paying counter, not even for an entrance slip. This would be anyone's definition of craziness.
In the old Soviet Union the same thing was in vogue. You entered a hospital and came out, whether the same day or after a month, and you were required to pay nothing. It was all free, taken care of by the state. No wonder, smart economists called it an unworkable system. The same thing prevails to this day in Cuba which has one of the best healthcare systems on the planet, all free. No wonder, American capitalists so hated the Cuban revolution. It set a bad example for the rest of the continent.
SIUT's Fidel Castro is Dr Adeebul Hasan Rizvi – a onetime leftist. There you have it, the secret is out. It had to be a leftist, of the fraternity dubbed as subversives, closet commies, in the first decades of our glorious republic.
SIUT now has a huge budget, some coming from the Sindh government but the bulk of it from private donations. Tycoons otherwise careful about their money have given generously to SIUT over the years because they know their money will not be pilfered or stolen. Lesser mortals too give what they can, Prof Rizvi telling me once that he was most proud of such donations – 100 or 200 rupees being sent from a remote part of the country by a school teacher or someone like that.
So the sums of money involved in the running of SUIT are huge. But figure this out: the last time I visited the place a few years back with Ava, Ardeshir Cowasjee's daughter, she showed me the Prof's car parked outside: a Suzuki Swift which you could see had done its bit of running around.
Judge for yourselves: the first order of priority for anyone else in his place would have been swanky transport. I would have done it and besides would have done up my office, leather sofas and stuff, and put two staff nurses – not male, you can bet your life – in the outer office. That would have been the right thing to do. Every boss, however lowly, does it: SUV and staff nurses. And here was this battle-scarred Swift.
Ah well, I said to myself, this may be austerity on parade, so to speak. Let's go inside and I went looking for dirt, slovenliness and inefficiency, the standard Pakistani combination which sets us apart from other nations and other peoples. Travel the world and when you come at last to a Pakistani airport you know you have arrived: the slovenliness of the FIA official, the general air of lassitude, the hyena-like look in the eyes of the customs official, you'll find these traits hard to match anywhere else.
So I went looking for the same when in Ava's company I stepped inside the building. This was my first surprise and still over the years I have not been able to get over it: the corridors, the wards, the labs…everything was spotless. The wards were painted not in the drab whitewash which is the signature tune of all government-constructed buildings here but in bright and friendly colours, especially the children's wards. On the windows were bright curtains.
There was no VIP ward, no private rooms, not for love or money. Even a middling Pakistani VIP would consider this outright communism. And to my amazement there were no separate wards for men and women, male and female patients laid out in the same wards, without the heavens falling. There was Maulana Abdus Sattar Edhi – that other un-Pakistani Pakistani – on a bed. He had come for dialysis, and there were women on other beds. Boys and girls were together in the children's wards. What would the Office for the Promotion of Virtue and Prevention of Vice say about this?
As we rounded a staircase I saw a man praying in a corner. Was there no mosque, I asked. No, there was none; if you felt like it, you prayed wherever you wanted to.
The true revelation, however, was the treatment procedure. There is a central hall where patients first arrive. Round it are consulting rooms and labs. You sit in the hall and when your turn comes you walk just a few paces to your doctor. If tests are to be carried out the labs are right there. And if you have to be hospitalised, up to the wards you go, no questions asked.
The central dialysis room has a hundred machines, working day and night, donated by the Dawoods. Procedures are in place to ensure that the equipment used on a patient stays reserved for him and is not passed around. There is a separate dialysis room, with about a dozen machines, for patients infected with Hepatitis C. These machines were donated by the Cowasjees. There is a laser room where kidney stones are treated by laser…these machines also from the Cowasjees. The Dewans have given crores – I don't have the exact figures – for the new building. There was a room dedicated to the memory of a Saigol lady. There must be other donors as well but these names stick in my mind.
And the Prof, like a ghost, prowls the corridors at all hours – seeing to this and that. And the team he has built up…all workaholics like him. (Here I can't help mentioning another work-besotted individual – Maj Gen Azhar Mahmood Kayani, who headed the Armed Forces Institute of Cardiology and now heads the Rawalpindi Institute of Cardiology. I saw him working first hand when I had an angiography done at the AFIC. He would begin working at 6.30 in the mornings, six days a week. On Sundays he would go to his village in Jhelum to attend to patients there.
And he had a droll sense of humour, always a smile playing on his lips. I suppose Pakistan has its share of such people. After the angiography he said I must cut down on the good stuff. What was acceptable, I asked. Thrice a week, he said, with a twinkle in his eyes, confirming me in my opinion about his sound judgement.)
After a blood test at SIUT – this was in the Zia era – I was given such a fright that I wrote a column titled 'Valedictory', by token of farewell to the golden mead. As Mark Twain said of smoking, "Giving up smoking is the easiest thing in the world…I've done it hundreds of times", similarly my farewell to arms then was the first in a long series.
The Prof has a ruddy complexion which one can only envy. Comes from all his prowling, I guess. Here's to him and may he be around for a long time. And his baby which he has nurtured all these years and seen grow to such stunning heights is soon commemorating its 40th anniversary. Here's to SIUT and long may its healing hand reach out to the sick, the homeless and the deprived. There is so much talk of Islam in this country and so little actual Islam in practice.
Source:
http://www.thenews.com.pk/Todays-News-9-353683-Pakistans-most-un-Pakistani-institution
Comments
comments