Convict claims killing a PML-N leader at Sanaullah's behest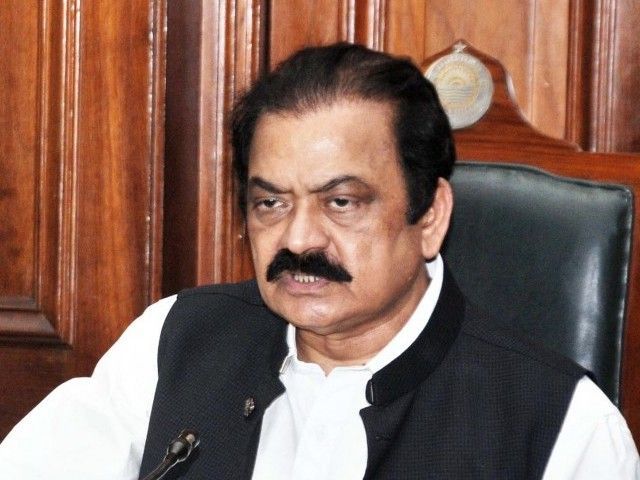 Arif Commando, a target killer who has been awarded death sentence for murdering a Pakistan Muslim League-Nawaz (PML-N) leader Bhola Gujjar, has alleged that Punjab Law Minister Rana Sanaullah ordered him to commit the crime.
In a statement submitted before an Anti-Terrorism Court (ATC), the convict said the law minister feared that Gujjar was leaving the PML-N for Sher Ali Group or the rival Pakistan Tehreek-e-Insaf (PTI).
He said Rana Sanaullah called another absconding suspect former SHO Farrukh Waheed to his dera and expressed these apprehensions. "On that occasion, he asked me to kill Gujjar and assured me of his support," he said.
Arif Commando claims that later he followed Bhola Gujjar after he left advocate Aatika's residence and fired bullets at his car near Seeta Mandar.
After the statement, the court has ordered authorities to initiate an investigation into the claim through an investigative officer no less than a superintendent police (SP).  The court order to this effect has reached the CPO.
According to Online, Arif Commando has also claimed that after the murder he submitted the Kalashnikov at Sanaullah's dera and informed the law minister through Viber. He also claimed that he was subjected to torture to stop him from naming Rana Sanaullah.
Talking to a private TV channel, the law minister termed the allegations 'baseless' and 'based on a conspiracy'.  He denied that he ever met Arif Commando.
"Bhola Gujjar was my brother and everyone knows that I am the complainant in the case. This conspiracy is hatched to derail the investigation," he said, adding an investigation should be carried out into the allegation.
Source:
http://tribune.com.pk/story/981170/grave-allegations-convict-claims-killing-a-pml-n-leader-at-sanaullahs-behest/
Comments
comments