Story of Dilawar Khan Wazir, a Pakistani journalist who was betrayed by his employer BBC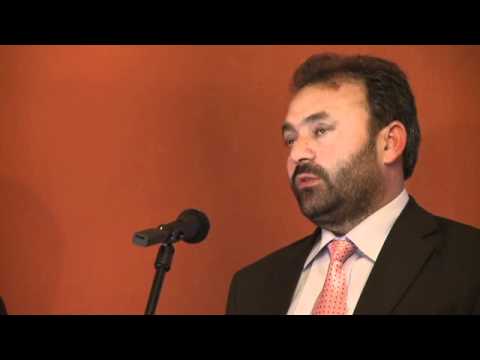 No story of betrayal is more tragic than of Dilawar Khan Wazir, a BBC World Service journalist who was the only voice reporting from the militants' first ever sanctuary in Pakistan.
.His house in Wana, South Waziristan, was bombed twice, and his younger brother was assassinated, forcing him to flee his hometown. But he was paid a pittance, and in the end laid off on grounds that only women made good TV reporters.and recruitment of 7 broadcast journalist mostly females lat year in London.They were appointed in utter disregard of the merit and most of them have had no journalistic background. They cannot write or read or understand Urdu.
Since Dilwar's departure, BBC has lost its reporting and analytic capacities in an entire patch that still remains an international flash point.
Dilawar joined the BBC in 2002 when Pakistan joined US-led 'war on terror' in Afghanistan. Wana was the main story then, and there were many who had a major interest in discouraging accurate reporting from that area.
In 2004, his house was bombed for the first time when he, his parents, wife and three children were present there. They remained safe, but his house was partially damaged. He renovated the damaged house and continued living there, though in constant fear. This attack was a clear message that he had been marked. But there was no realisation on the part of the BBC, and the reaction of its managers was lukewarm.
His house was bombed again in 2005. He and his family survived, but the house was badly damaged.
The BBC management asked him to relocate to Dera Ismail Khan but did not offer any support that would help him to also bring along his wife, three small children and his parents. BBC also did not make a move to compensate him monetarily for his relocation even though it was apparent that his expenses had multiplied manifold. He was left at the mercy of circumstances and 300 pounds ( 30,000 Pakistani rupees) a month to feed himself and his family.
Over a year afterwards, he was sanctioned another 300 pounds as relocation benefits, but these were slashed to 100 after three months.
He remained separated from his family for about a year. The family joined him in 2006, after his 14-year-old brother was kidnapped from a school in Wana and his bullet-riddled body was found the next day. Nobody had a grudge against the child. He lost his life only because someone wanted to gag Dilawar Khan, but Dilawar Khan was too 'naive' to compromise on his editorial integrity, and the BBC bosses were too self-centered to care about the results.
In 2006, during a trip to Islamabad he was kidnapped by some 'mysterious' people and was tortured. He was released a couple of days later after the British government got directly involved.
In 2007, during a trip inside South Waziristan, he came under attack in a van which was also carrying some other journalists back from a ceremony marking an agreement between the government and Baitullah Mehsud. He narrowly escaped in the attack which killed two journalists.
It is apparent that he was being targeted for the stories he was capable to chasing and bringing out of South Waziristan on his own, or the help he was able to offer to other BBC colleagues to travel to the area, meet important contacts and compile reports. These included Urdu Service head Aamer Ahmed Khan.
Dera Ismail Khan, being the gateway to South Waziristan, was fast turning into a peripheral hotbed of militancy and Dilawar Khan's safety there was increasingly in doubt. So four years later, the family had to move again, this time to Peshawar, from where he continued to report for the BBC until 2013. Around the middle of that year he was sacked – arbitrarily, without due process. Some other reporters were also sacked in similar fashion. Initially it was said that sackings were part of a cost saving plan, but on a later occasion Mr Aamer Ahmad Khan was heard saying that 'non-performers' had been weeded out.
Ironically, as long as Dilawar Khan was at the BBC, it was the BBC that led the way of the media on reporting what was accurate and what was not in Pakistan's Fata region. The service has become a non-performer in that region ever since he left.
And for giving the BBC that ultimate edge, what was his reward? It was just about enough to make any self-respecting BBC manager hang his head in shame.
House twice bombed, brother killed, twice relocated from one place to another – but not a single manager, Brown or White, thought it necessary to make a personal call on him, shake his hand and give him a pat on the back.
His financial rewards were even worse.
All through his days in BBC, Dilawar Khan was paid a monthly salary of 300 pounds. After his brother's death and his repeated relocation, someone in London took mercy and started paying him another 300 pounds as relocation allowance. But three months later, they cut it down to 100 pounds.
When he was sacked, he wasn't given gratuity on gross salary as is required under the Pakistani law, but on basic salary. Same was the case with his provident fund. So after serving the BBC for TWELVE YEARS, and after losing his turf, his home, his brother and his job, he was only paid 8,500 pounds as severance benefits including BBC's contribution in Provident Fund..Compare this with approximately 40,000 pounds that the BBC service head has been paid for resting at his home in Karachi during the last EIGHT MONTHS. And he never received any redundancy payment, but his colleagues in India were given redundancy payments apart from gratuity on gross salary and provident fund.
There are many journalists from FATA who have survived in their professions by NOT reporting things that are 'out-of-bound'. Dilwara Khan did not observe those limits because he trusted the BBC. But BBC and his colleagues betrayed him. They shattered his life and ruined the future of his children.
And he is not the only who has been thus wronged.
Comments
comments