The Kuwait-ISIS connection: Can we really trust the Kuwaiti Emir?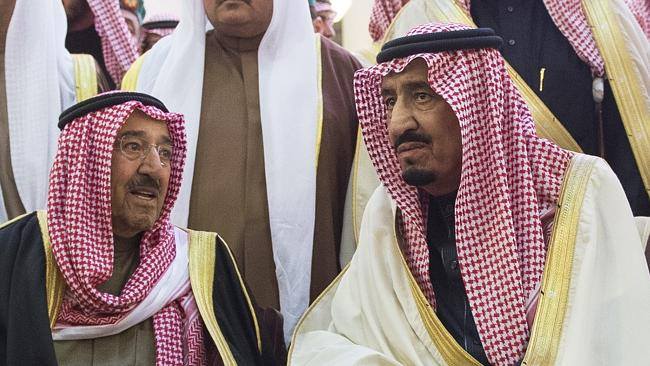 "Everybody knows the money is going through Kuwait and that it's coming from the Arab Gulf," said Andrew Tabler, senior fellow at the Washington Institute for Near East Policy. "Kuwait's banking system and its money changers have long been a huge problem because they are a major conduit for money to extremist groups in Syria and now Iraq."
"ISIS is part of the Sunni (Salafi and Deobandi) forces that are fighting Shia (and Sunni Sufi) forces in this regional sectarian conflict. They are in an existential battle with both the (Iranian aligned) Iraqi government and the Assad regime," said Tabler. "The U.S. has made the case as strongly as they can to regional countries, including Kuwait. But ultimately when you take a hands off, leading from behind approach to things, people don't take you seriously and they take matters into their own hands."
Donors in Kuwait, the Sunni majority Kingdom on Iraq's border, have taken advantage of Kuwait's weak financial rules to channel hundreds of millions of dollars to a host of Syrian rebel brigades, according to a December 2013 report by The Brookings Institution, a Washington think tank that receives some funding from the Qatari government.
"Over the last two and a half years, Kuwait has emerged as a financing and organizational hub for charities and individuals supporting Syria's myriad rebel groups (ISIS, Al-Nusra, FSA etc)," the report said. "Today, there is evidence that Kuwaiti donors have backed rebels who have committed atrocities and who are either directly linked to al-Qa'ida or cooperate with its affiliated brigades on the ground."
Kuwaiti donors collect funds from donors in other Arab Gulf countries and the money often travels through Turkey or Jordan before reaching its Syrian destination, the report said. The governments of Kuwait, Qatar, and Saudi Arabia have passed laws to curb the flow of illicit funds, but many donors still operate out in the open. The Brookings paper argues the U.S. government needs to do more.
http://www.thedailybeast.com/articles/2014/06/14/america-s-allies-are-funding-isis.html
Comments
comments