The Bol ship and the jumping rats: PFUJ warns media against hiring Azhar Abbas, Kamran Khan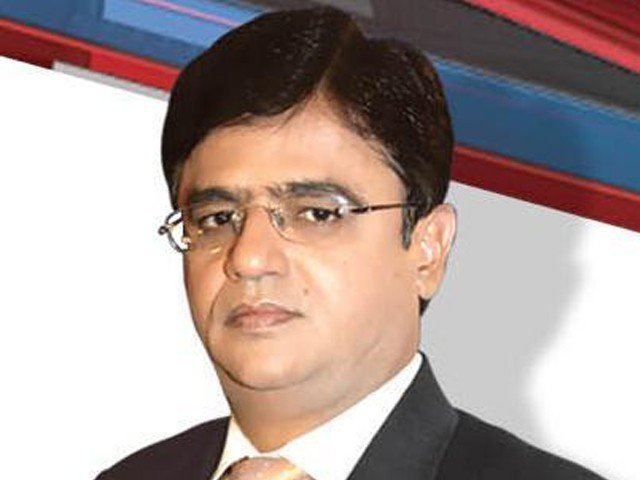 The Pakistan Federal Union of Journalists (PFUJ) will not tolerate any curbs on freedom of expression and democratic institutions, says a resolution passed in an emergency meeting of PFUJ's Executive Council, which was convened on Saturday to review the challenges facing the media industry.
The meeting also discussed the recent crisis of Bol Network and passed a resolution demanding the government delink Axact scandal from Bol TV and safeguard the rights of media workers associated with Bol TV. The PFUJ said it would not tolerate any illegal steps.
The resolution says that the decision of so-called senior journalists Kamran Khan and Azhar Abbas to quit Bol TV in a difficult time was extremely condemnable. It demanded no media house hire such elements who play with the jobs of working journalists and media workers.
The meeting also condemned behaviour of anchors Asma Shirazi, Iftikhar Ahmed, Nusrat Javeed and Wajahat S Khan, who portrayed themselves as well-wishers of media workers but deserted them as the Axact scandal deepened.
It demanded that all journalist unions revoke membership of such journalists. It also resolved that it will lodge a strong protest against any media house that hires Kamran Khan or Azhar Abbas.
The PFUJ called upon all media owners, Council of Pakistan Newspaper Editors (CPNE), All Pakistan Newspapers Society (APNS) and Pakistan Broadcasters Association (PBA) to ensure working journalists are given their rights, including the 7th wage award, in accordance with the Supreme Court ruling. It also demanded that the families of journalists killed in the line of duty should be given compensation promised to them.
It also appealed to media owners to adopt a strategy for working journalists which might be beneficial for the whole industry.
According to Express News, the PFUJ resolution demanded the government withdraw its decision to put curbs on Bol TV's transmission.
It also demanded a representative of the PFUJ be included in the Pakistan Electronic Media Regulatory Authority. The PFUJ decided to stage a protest on Monday for the rights of journalists.
Saturday's meeting was attended by PFUJ Secretary General Ameen Yousaf and representatives of Punjab Union of Journalists, Gujranwala Union of Journalists, Quetta Union of Journalists, Karachi Union of Journalists, Faisalabad Union of Journalist, Sukkur Union of Journalists, Hyderabad Union of Journalists, Nawabshah Union of Journalists, Khairpur Union of Journalists, Gujrat Union of Journalists, Sargodha Union of Journalists, Rawalpindi Union of Journalists, Islamabad Union of Journalists and Peshawar Union of Journalists.
Source:
http://tribune.com.pk/story/895143/pfuj-warns-media-against-hiring-azhar-abbas-kamran-khan/
Comments
comments