3,000 Indian Deobandi madrasas affiliated to Darul Uloom Deoband reject govt financial aid for modernisation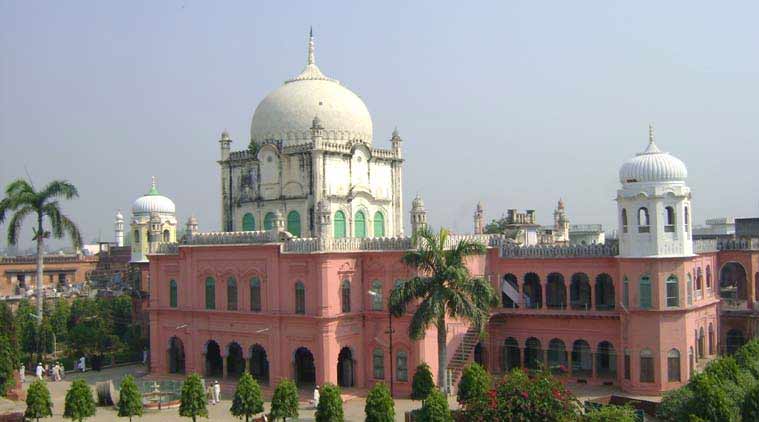 Nearly 3000 madrasas affiliated to country's largest Islamic seminary, Darul Uloom, Deoband, have decided to shun any government aid for modernisation and to stay away from modern teaching. In its maiden budget, the Narendra Modi government had announced Rs 100 crore for modernisation of madrasas.
The decision was taken during a two-day ((March 23-24) conference of Rabta-e-Madaris-e-Islamia — an organisation of nearly 3,000 madrasas affiliated to Darul Uloom. The advice for the same came from Rector, Darul Uloom, Maulana Abul Qasim Nomani, who also heads the Rabta-e-Madaris-e-Islamia. Nearly 4000 clerics from across the country attended the conference held at Masjid Rashidia on Darul Uloom campus in Deoband.
"We are not in favour of mixing religious teachings with modern teachings. We are devoted fully to religious teachings. We are for 'deen ka ilm' and 'deen ki hifazat' (religious teachings and protection of religion). For other modern subjects, there are other institutions," Nomani told The Indian Express on Wednesday.
Nomani also said that Dars-e-Nizamia — the pattern of teaching at madrasas affiliated to Darul Uloom — does not believe in seeking employment and making money after education. "We only make religious people. Other subjects such as English literature or computers can be pursued only after completing religious teachings," he said.
To hammer home his point, Nomani said, "We are not going to mix a little bit of Quranic education in courses like law, engineering and medical. Then why shall we allow little knowledge of these streams in our courses?"
Nomani, who holds considerable clout among Deoband sect of Muslims, also asked the madrasas to shun government aid. "It is the will of our alma mater that if we take any aid from anyone, that person will be interested in applying his system in our madrasas, which cannot be allowed. We are not bound to accept government aid. We are running our religious institutions as per our constitutional rights, so why should we follow the system of government education," Nomani said.
Source:
http://indianexpress.com/article/india/india-others/3000-madrasas-affiliated-to-darul-uloom-shun-govt-financial-aid/
Comments
comments