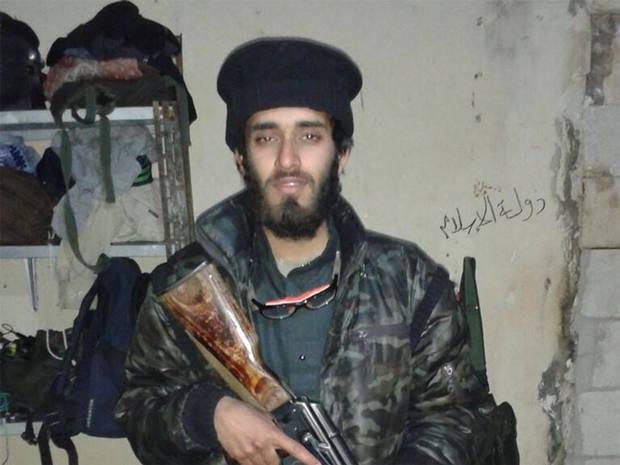 A teenage former grammar schoolboy who went to Syria has warned that Deobandi and Salafi Wahhabi Isis has "many" extremists "just waiting for the order to do attacks on the West".
Shabazz Suleman Deobandi, a former pupil of Royal Grammar School in High Wycombe, disappeared in the summer of 2013 while carrying out voluntary work with a Turkish charity providing aid to Aleppo.
It has previously been claimed that the 19-year-old was included along with another British national in prisoner exchanges that saw Turkish diplomats released from Isis custody in September last year.
And speaking to The Times newspaper in the aftermath of last week's Charlie Hebdo shootings, Suleman claims he was given the choice to be part of the exchanges or deported back to Britain without being linked to Isis.
Praising the Paris murders, he said: "There's so many brothers just waiting for the order to do attacks on the West."
And describing how he was among 200 Isis captives eventually released by Turkey, he said: "Cops were friendly. Understood why we wanted to fight in Syria. They hated Assad, Israel etc. Their ideology was that of the Muslim brotherhood.
"It was good," he added. "Had pizza in prison. Dominoes lol. Was allowed net. We spoke to dawla (the so-called "caliphate") in prison. Watched Isis videos."
"After a month of waiting they told us buses are waiting outside for u (sic). MIT (Turkish intelligence agency) ran the exchange. Told us we are free. Exchanged at the border. We drove into dawla."
In a statement issued by RGS last year, the school said Suleman had been a "valued, hardworking" student earning "a solid set of A levels" before he disappeared.
Last year, Turkish prime minister Ahmet Davutoglu did not provide an explanation for the release of his country's diplomats in September, but did confirm the operation had been led by MIT agents.
A spokesperson for the UK Foreign Office told The Independent it was aware of a British national reported missing in Turkey in 2014, and that it was providing consular assistance to Suleman's family in Buckinghamshire.
"We continue to press the Turkish authorities for clarification, and are still seeking information from the Turkish Government," the spokesperson said. "The Foreign Secretary raised this with Turkey's Minister for Foreign Affairs in October, and we have continued to raise this with the Turkish Government on a regular basis at a senior level."
Source:
http://www.independent.co.uk/news/uk/crime/isis-has-fighters-just-waiting-for-order-to-attack-the-west-says-british-grammar-schoolboy-turned-teen-militant-shabazz-suleman-9980123.html