Australia: Deobandi Salafi terrorists shoot to kill a Shia Muslim on the eve of Ashura of Muharram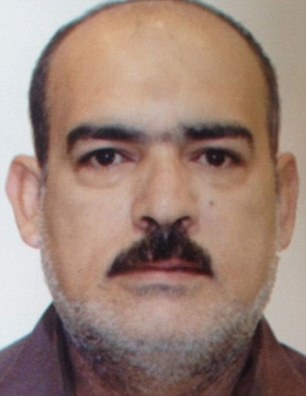 As long as we are using generic and vague terms (Sunni, Islamist, radial, terrorist, takfiri) instead of specifying the Wahhabi Salafi and Deobandi identity of terrorists, this is bound to happen and will keep on increasing. A great majority of Nazis too happened to be ordinary Geman folks who didn't necessarily agree with the Holocaust committed by the powerful actors in the Nazi party. Ditto for Pakistani Deobandi clerics and activists. And the silent Deobandis, the spectators and those in denial. http://en.wikipedia.org/wiki/Nazi_Party
The transnational Wahhabi, Salafi and Deobandi terrorism is a global reality. Its correct identification is a must before we hope to address this menace.The great majority of mainstream deobandi masses doesn't want Shias and other minorities dead. Yes They don't question their mullahs, don't try to stop them from spreading hate, don't bother when their favorite muftis have photo sessions with known sectarian killers like Azam Tariq, Ludhyanvi, haq nawaz jhangvi, Aurangzeb farooqi or Malik Ishaq, yes they are guilty of their silence, apathy or confusion, but they are still different from the handful of killers and they need to be reminded of this fact.
 The dishonest, fake liberals cover their bigotry and apologist attitude under selective quotes of Marx. Such fake liberals are a disgrace to Marxism, secularism, Atheism etc. Furthermore, we cannot discount our narrative on the basis that it may offend. It will offend. For too long, we have wallowed in apologist and intellectually weak states. And for our hard working team at lubp, they have quantified how the discourse has gradually changed in mainstream media. Refer to https://lubpak.com/…/media-discourse-on-deobandi-terrorism
Wahhabism is now associated with violence and terrorism worldwide. Nazism is now a swear word. Increasingly, writers, leaders and analysts worldwide are highlighting the Deobandi dimension of terrorism. Difficult it is but not impossible. It is a service to Sunni Deobandis to help them revert to Sunnism instead of sticking to a violent, intolerant cultA man who was shot outside a mosque in south-west Sydney was the victim of an attack by local Islamic State (IS) supporters, a witness has said.
The time for wishy washy, vague euphemisms and obfuscations is long gone. too many dead bodies of our relatives and friends in Pakistan. Iraq and indeed in all corners of the world.  Shia, Sunni, Christian and minorities are being attacked by the Khawarij of Deobandi, Salafi or Wahhabi faith all over the world. We can no longer all them Al Queda or Taliban or Boko Haram or ISiS, we must identify them by their religious identity. It is their religious ideology that drives them to mass murder not the alphabet soup of names. 
Rasoul Al Mousawi, 47, was shot in the head in an industrial area on Rosedale Avenue, near the intersection of Brunker Road at 1:15am (AEDT).

He has undergone surgery for injuries that are not life threatening.

A friend of the victim, a Shia Muslim who did not want to be identified, said a group of Salafi Deobandi men drove past the Houssaineyat-Alnabialakram Association in Greenacre several times before the shooting, calling out "IS lives forever".

"They called us 'Shia dogs' and they threatened to come back down tonight and kill you, shoot you, whatever," the man said.

"We didn't believe them and we went home and we got a phone call that one of our community members got shot in the head.

"He was walking his family home so he can come back and do the cleaning (at the mosque) and they shot him in front of his family.

"His wife, she just fainted."

His daughter saw it all happen.

"My dad just held his neck and ran inside," she said.

"I was like, 'what's happening' and all I saw was blood running down his head and neck".

Police have not identified a motive for the shooting but said they were following several lines of inquiry.

They have ruled out the suggestion that the violence in Iraq may be spilling over into suburban Australia.

Police have told the ABC there is nothing to suggest the shooting is linked to IS.

IS is attempting to establish a caliphate in Iraq and Syria and they see Shia Muslims as opponents as they dominate the Iraqi government.

Victim had attended a prayer meeting
When officers arrived at the mosque, they found Mr Mousawi with pellet wounds to his face and shoulder.

"Police have cordoned off the area as a crime scene and are currently processing that scene," Inspector David Firth said.

"Police are speaking to a number of witnesses at the scene and are appealing for anyone with information who can assist with their inquiries to come forward, particularly those who may have seen a vehicle acting suspiciously in the area at the time.

"We do have some CCTV footage of the street that may help us with our inquiries."

Inspector David Firth said the injured man was helped by other people before paramedics treated him.

"Witnesses assisted the man. Emergency services were called a short time later and the 47-year-old man was treated by paramedics before being taken to hospital," Inspector Firth said.

The witness said he and other Shia community members were at the Islamic Centre for a prayer gathering before the shooting took place.

"They shot an innocent guy, a family man. This is Australia, it's a safe country. How can this happen?

"That's not a human act, it's just not human what they did.

"And we just want them (the attackers) to know, we're not afraid of them."

Police have urged anyone with information to call Crime Stoppers.

http://mobile.abc.net.au/news/2014-11-03/man-shot-in-face-and-shoulder-in-greenacre/5861636
Source: http://www.shiapac.org/2014/11/03/ashura-australia-khawarij-of-takfiiri-deobandi-salafi-faith-shoot-to-kill-shia-mourner/?preview=true&preview_id=523&preview_nonce=7e5584aef4
Comments
comments