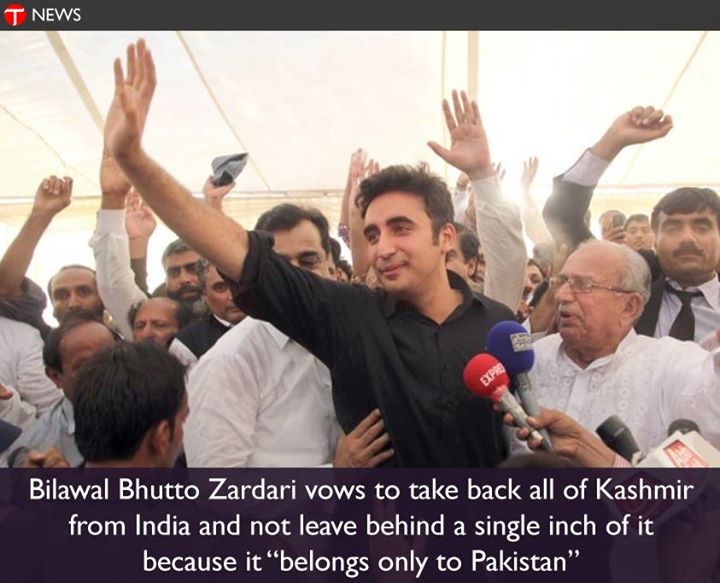 This little kid wants to snatch every single inch of Kashmir from India. Moreover, he makes fun of tens of thousands of people currently protesting against PM Nawaz Sharif government in Islamabad. Claims that he will not hand over Punjab to anyone as if Punjab is a PPP's sronghold already?
In his own province Sindh, Deobandi ASWJ and Wahhabi JuD continue to increase their hate madrassas and influence, while Shias and Sunni Sufis continue to collect dead bodies on a regular basis.
What does he smoke?
Tutored by commercial liberals and elites, this boy is so detached from reality.
Bilawal Zardari with his directors. More than this drama, the people of Punjab deserve something more substantive from the ruling class.
Comments
comments