Australian Salafi Jihadist arrested in Lebanon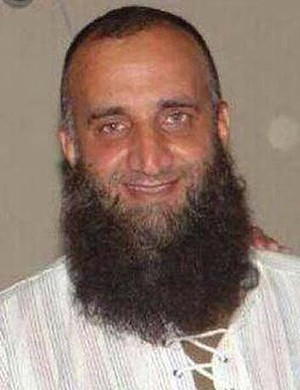 A prominent Australian jihadist who reportedly commanded 300 militiamen and orchestrated clashes in Syria has been arrested in neighbouring Lebanon.
The arrest of Hussam Sabbagh in Lebanon's second city, Tripoli, has again underscored the substantial involvement of Australians in the violence and chaos gripping the Middle East, following swiftly after an 18-year-old from Melbourne killed at least five people in a suicide bombing in Baghdad.
It also follows the arrest of Melbourne-born preacher Musa Cerantonio in the Philippines and the appearance of disturbing online photos of Australian jihadists apparently carrying out executions of unarmed Iraqis.
Arrested: Lebanese-Australian cleric Hussam Sabbagh. Photo: Supplied
Lebanon's Daily Star newspaper reported that Mr Sabbagh's arrest on Saturday night in Tripoli sparked protests on the streets by about 150 supporters. The newspaper said he is suspected of recruiting Sunni fighters and sending them into Syria to battle the government of Bashar al-Assad.
Mr Sabbagh reportedly fled Lebanon in 1987 to escape Syrian security services and travelled to Australia. He returned to Lebanon in 2004.
Andrew Zammit, a researcher at Monash University's Global Terrorism Research Centre said Lebanese authorities had issued a warrant for Mr Sabbagh's arrest back in 2007 for his links to the radical Lebanese Islamist group Fatah al-Islam. "There's a long history of Australian citizens being involved in jihadist activity in Lebanon."
Comments
comments